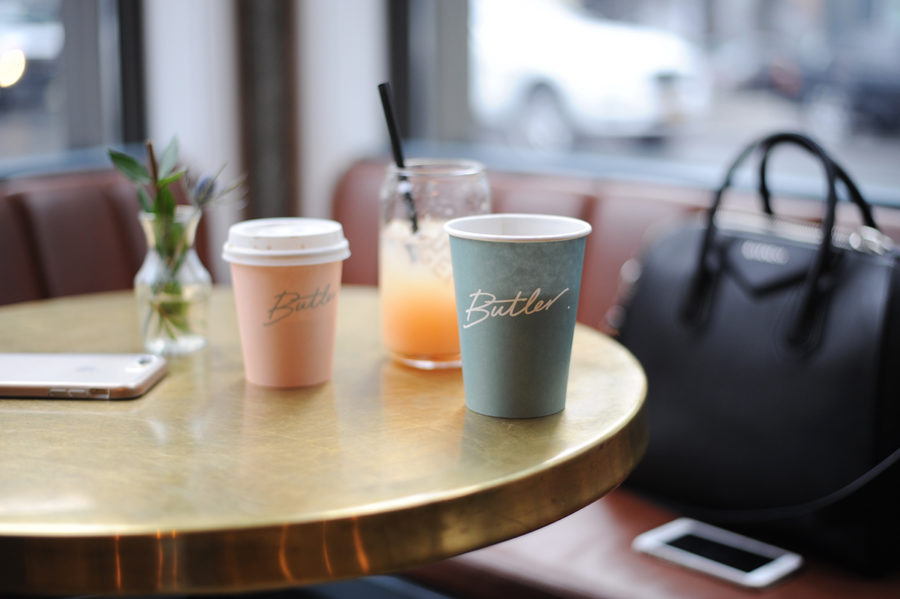 Favorite Spots in Williamsburg
By the time Celeste and I had our free day to explore Brooklyn, we were already sore and tired from city living. I'm so used to driving my car even for a couple blocks that walking miles and miles was physically difficult. Pathetic, I know.
Anywho, we made the trek from Midtown to Williamsburg and survived four-ish hours–and made the most of our time before we called it quits and headed to dinner in SOHO. This area is a hot bed of vintage and indie shops and we mostly stuck to Bedford Ave., an area that seems to contain most of the shopping and restaurants.
1. Butler
I found Butler thanks to a post by the Demeler where she shares her favorite instagrammable coffee shops. Great coffee, delicious food and the perfect ambiance for a meeting with Nailah of the Moda Intersection to talk freelance graphic design. I love the leather seating, gold tables and pink details. Such a sucker for pink.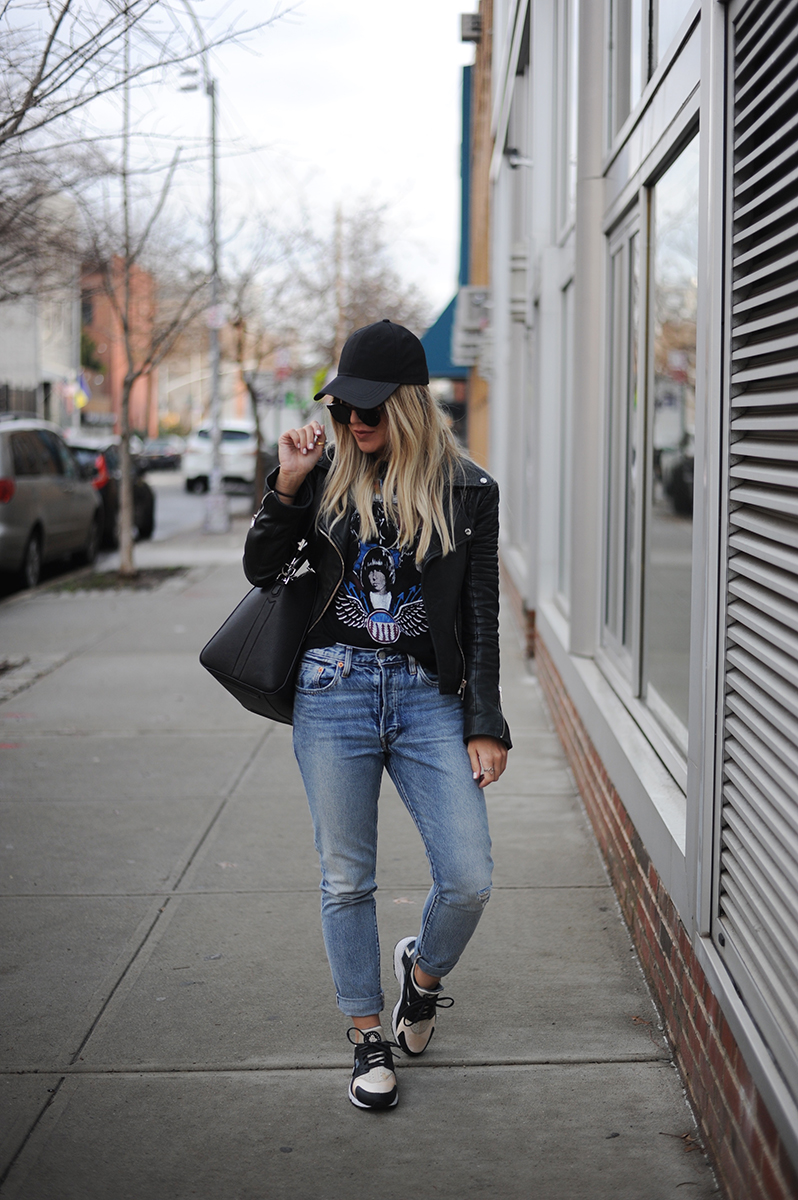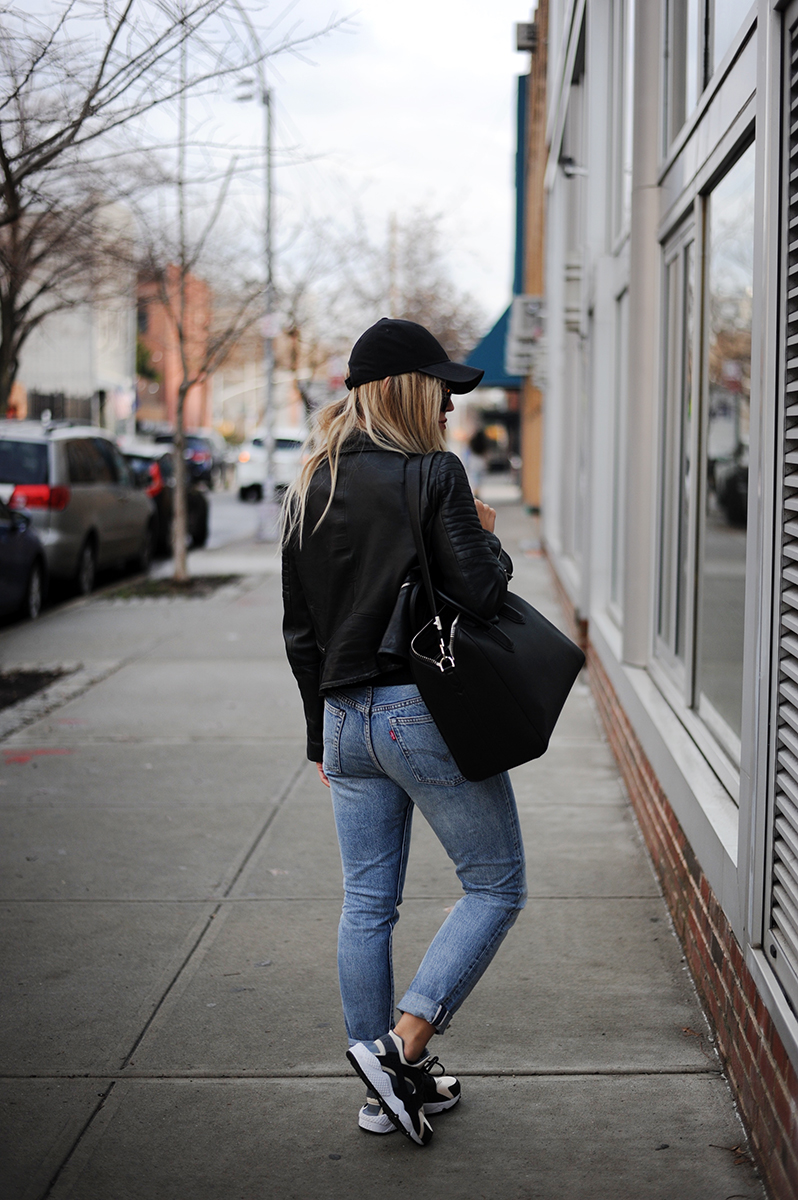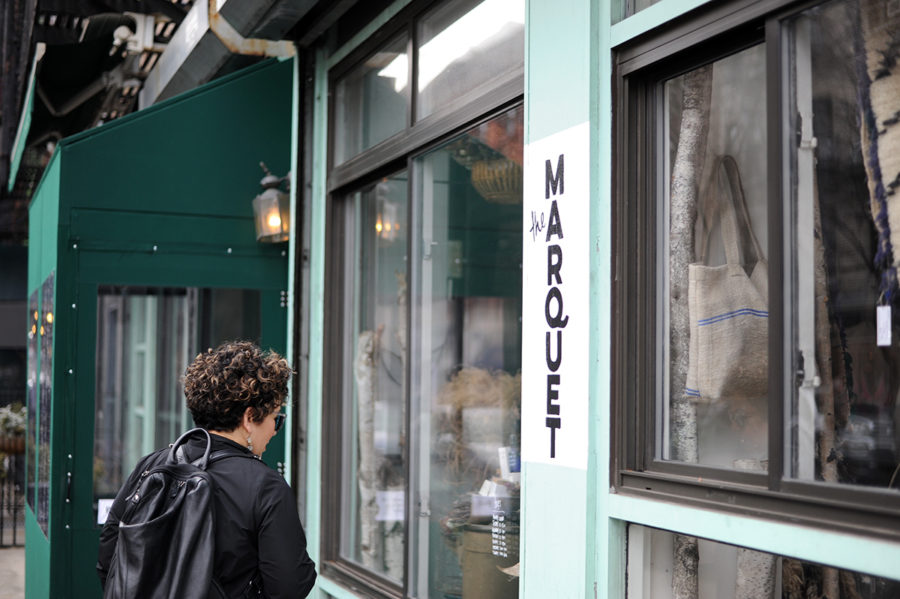 2. The Marquet
This mini shop was attached to a bar and had a great assortment of apothecary goods, baskets and plants. I grabbed a Le Sac en Papier bag. I love the furnishings and vintage-style decor. I shared a second photo of the interior space (last photo in the post!)
3. Mini Mall
There were a handful of cute shops and local vendors within this vintage-indie "mini mall." Lots of great delicate pieces of jewelry, vintage clothing and accessories. I bought three chokers and a cute pair of sunglasses and Celeste bought some pretty soaps as a gift.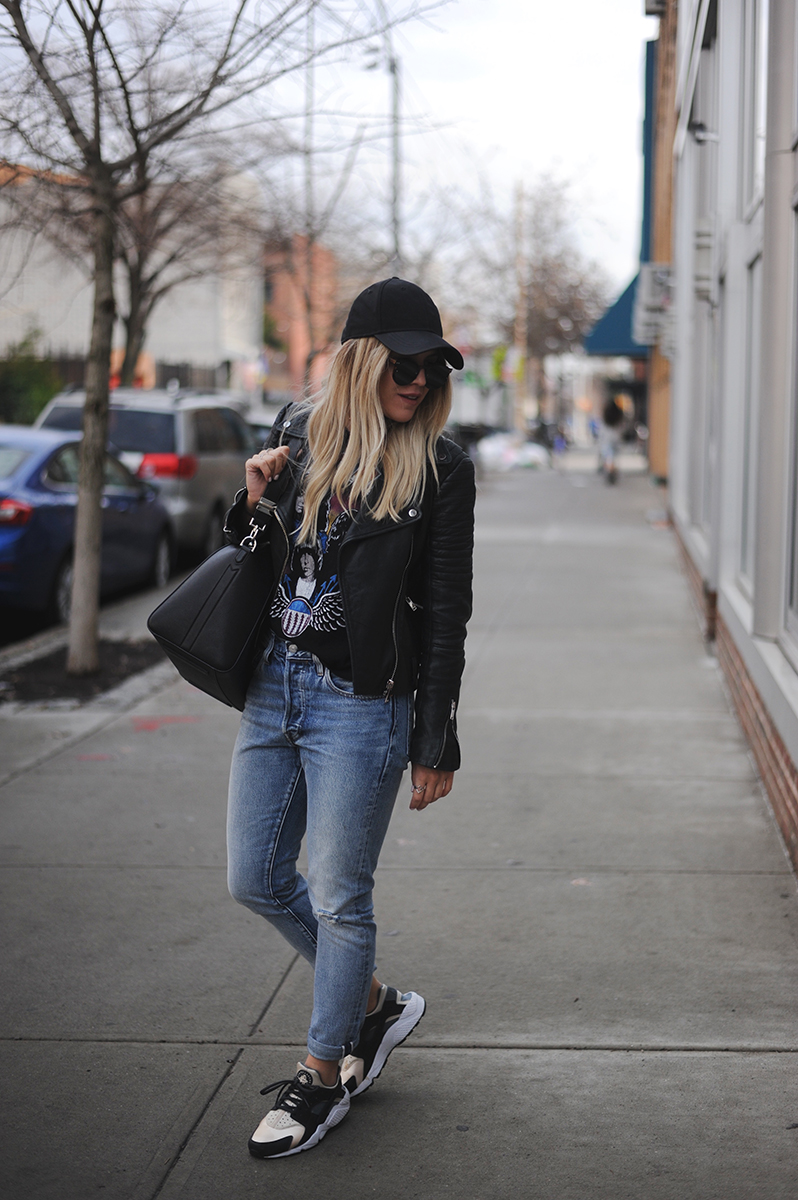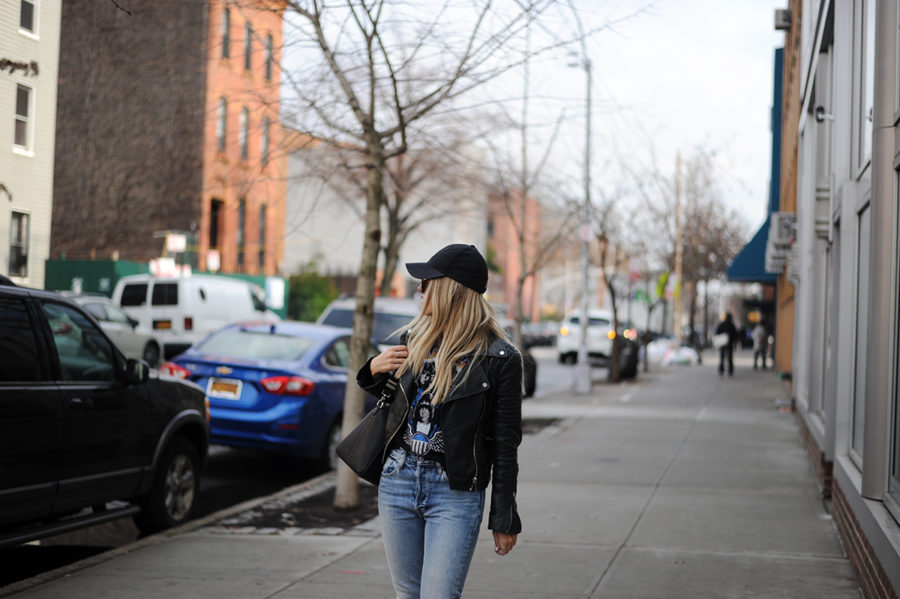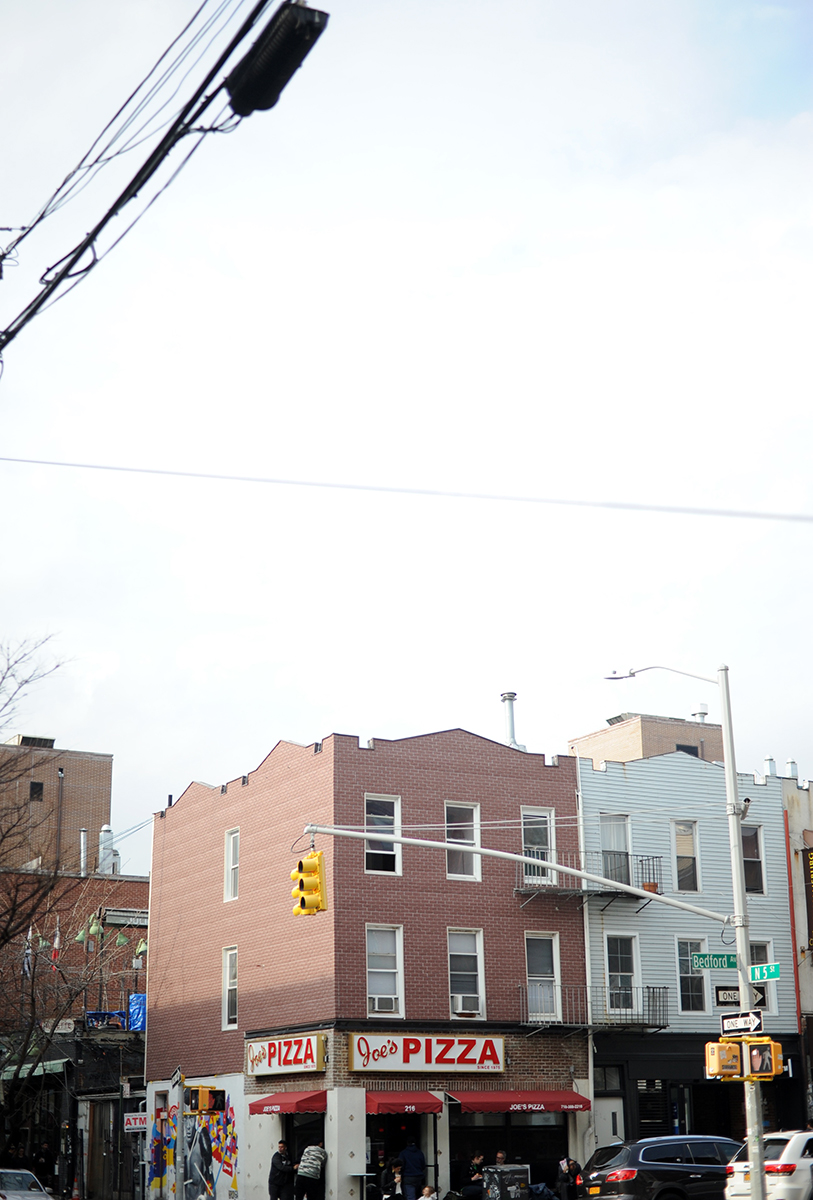 4. Joe's Pizza
I didn't know shit about this place until I stumbled to the corner hangry and saw how busy it was–figured it must be good! I got a large slice of pepperoni pizza and a Diet Coke for $5. So. Good. Across the street on 5th are more cute jewelry and vintage clothing shops.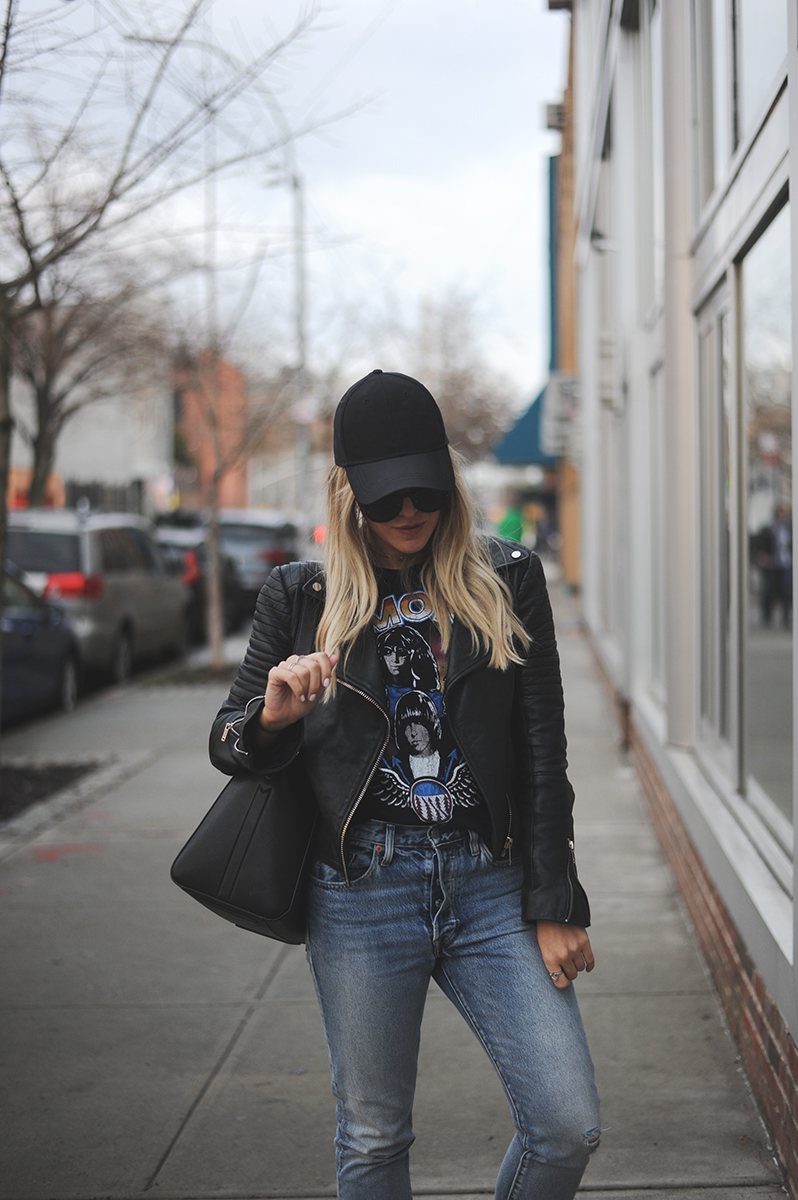 5. Davey's Ice Cream
This was another hungry moment where I was craving some sugar and after sampling a few flavors (all good!), I settled on the cinnamon donut ice cream. Basically felt like I could satisfy my donut and ice cream craving in one treat.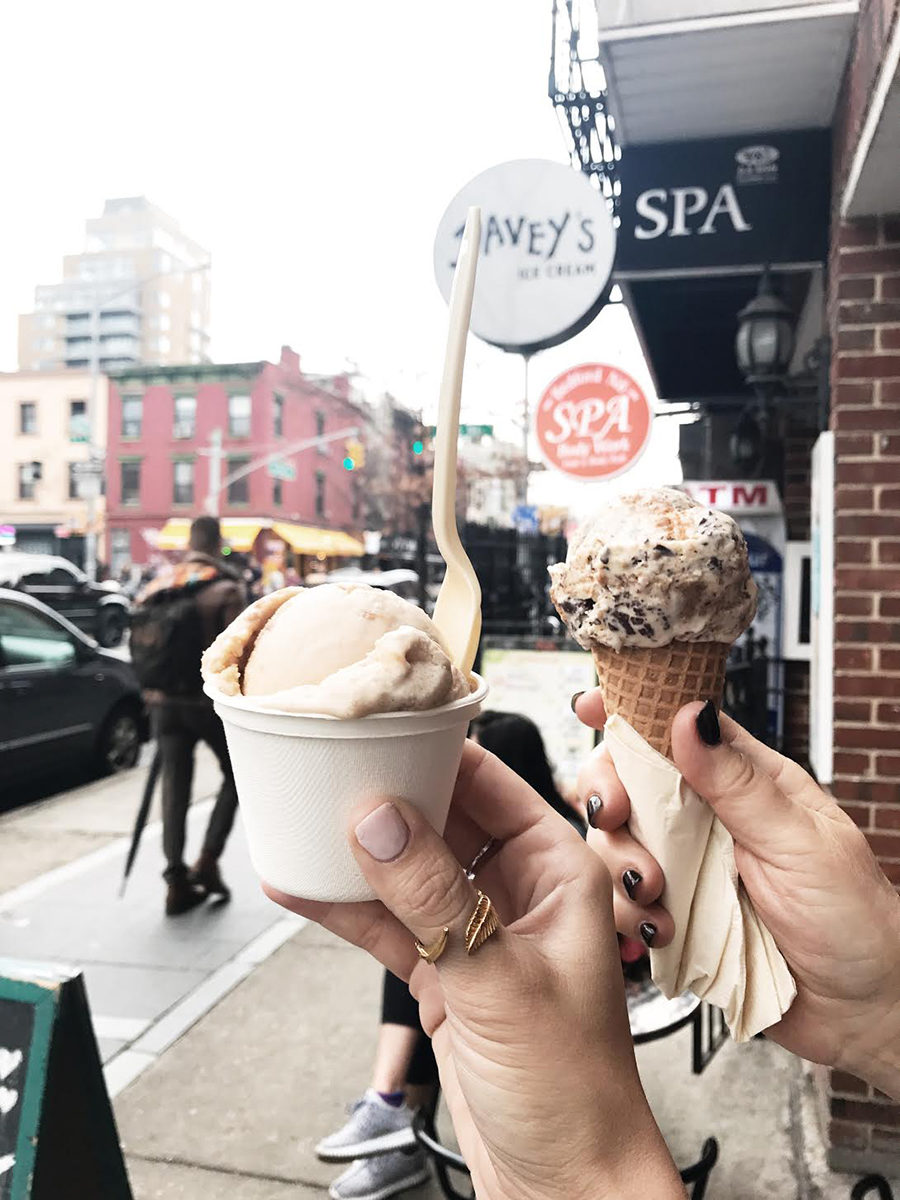 6. Catbird
I worked with Catbird a few years back and loved the stackable rings they sent me. I knew Celeste would adore the place so we popped in. She grabbed some pieces and we talked with the girls, two who were from Michigan! Very friendly and helpful. And they have their own guide of neighborhood favorites to help make the most of visit to the neighborhood.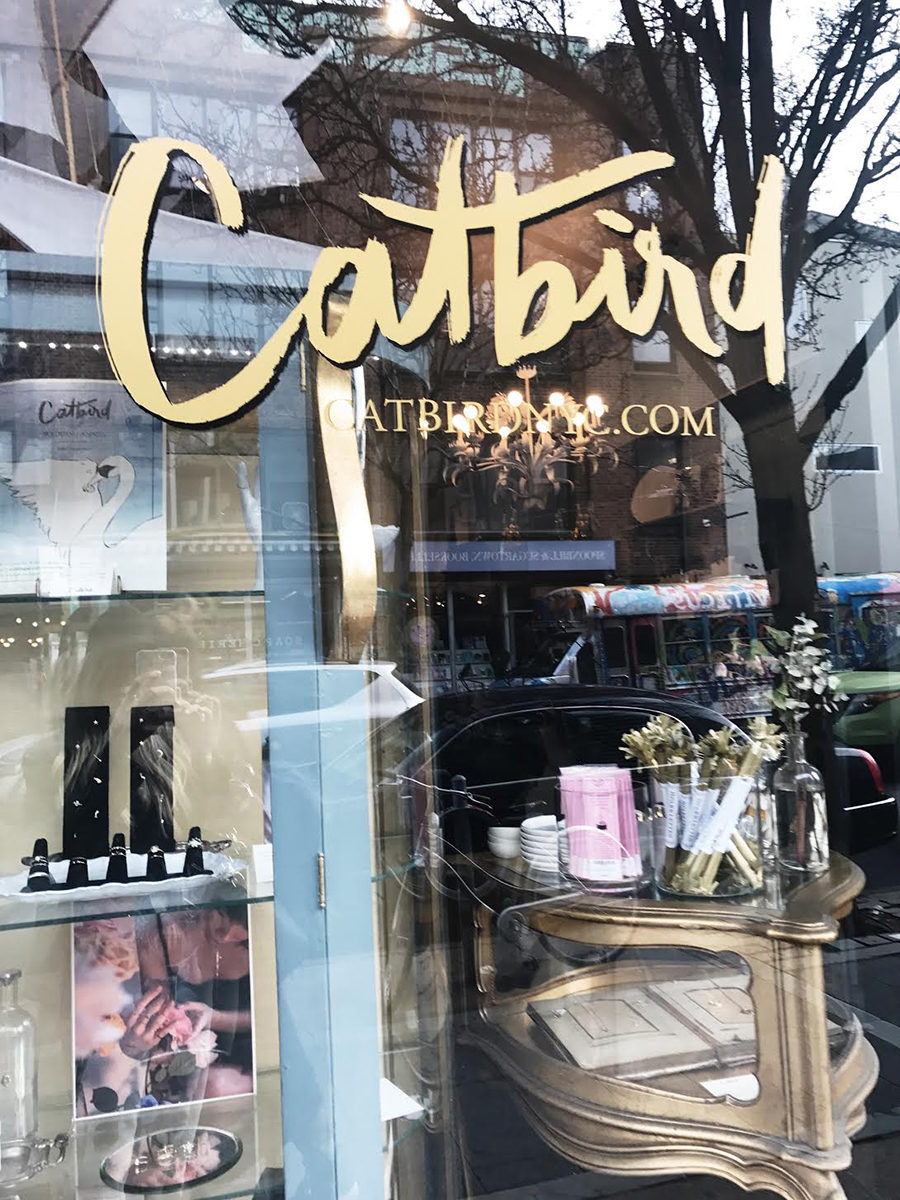 7. Amarcord
This vintage clothing boutique popped up in some top shopping lists and it was such a beautiful store. I loved the Fendi trim fur vest and all the coats and jackets!