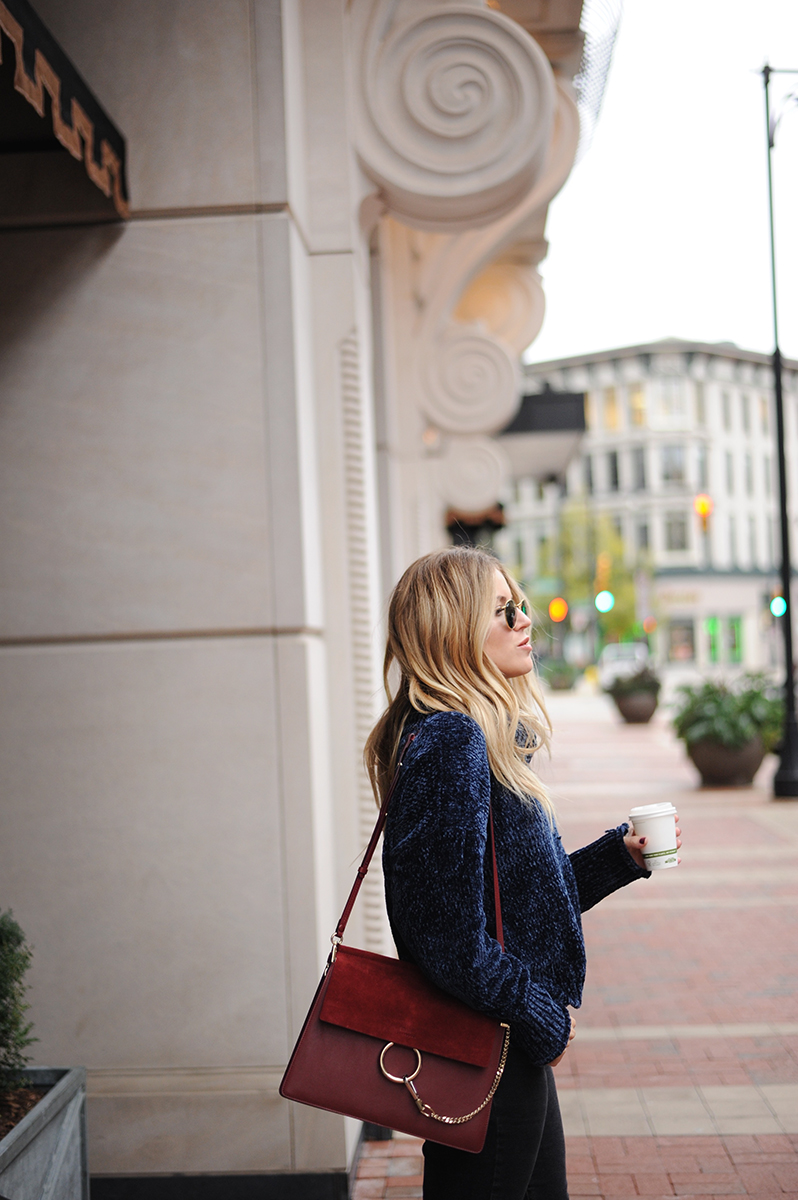 I'm making a conscious effort to upgrade my pretty basic, minimal day to day style by injecting a little color, adding texture and trying new silhouettes. Normally, I'd dress myself head to toe black for running errands, shopping dates, etc–it's just easy and appears effortless, even though most of the time I'm just digging through my dirty laundry to throw on the same black sweater and leggings. Gotta be less of a snooze fest!
Accessorize
If I think about my favorite colors to wear, it's black and grey and I can't count how many tees, sweaters and dresses that I have in this color palette. The good news is that my current closet pieces mix and match well, but that means I can, and should, incorporate some color with accessories. I went out of my comfort zone with this new bag purchase. Naturally, my first instinct was to choose black, maybe camel, but this red is such a beautiful tone and I knew if I could give it a chance, it could easily transition into my wardrobe.
Sweater Upgrades
I love an oversize sweater and admittedly, I bought more because I just can't have enough tunic-style sweaters to toss over faux leather leggings for my work style. But, I've been slowly incorporating chenille, turtle necks and varying cardigan styles and ponchos to expand from the black and grey sweater dresses. I picked out this beautiful blue chenille cropped turtleneck and paired it with high waist jeans, a cozy combo that's still me, but with a little, tiny bit of color.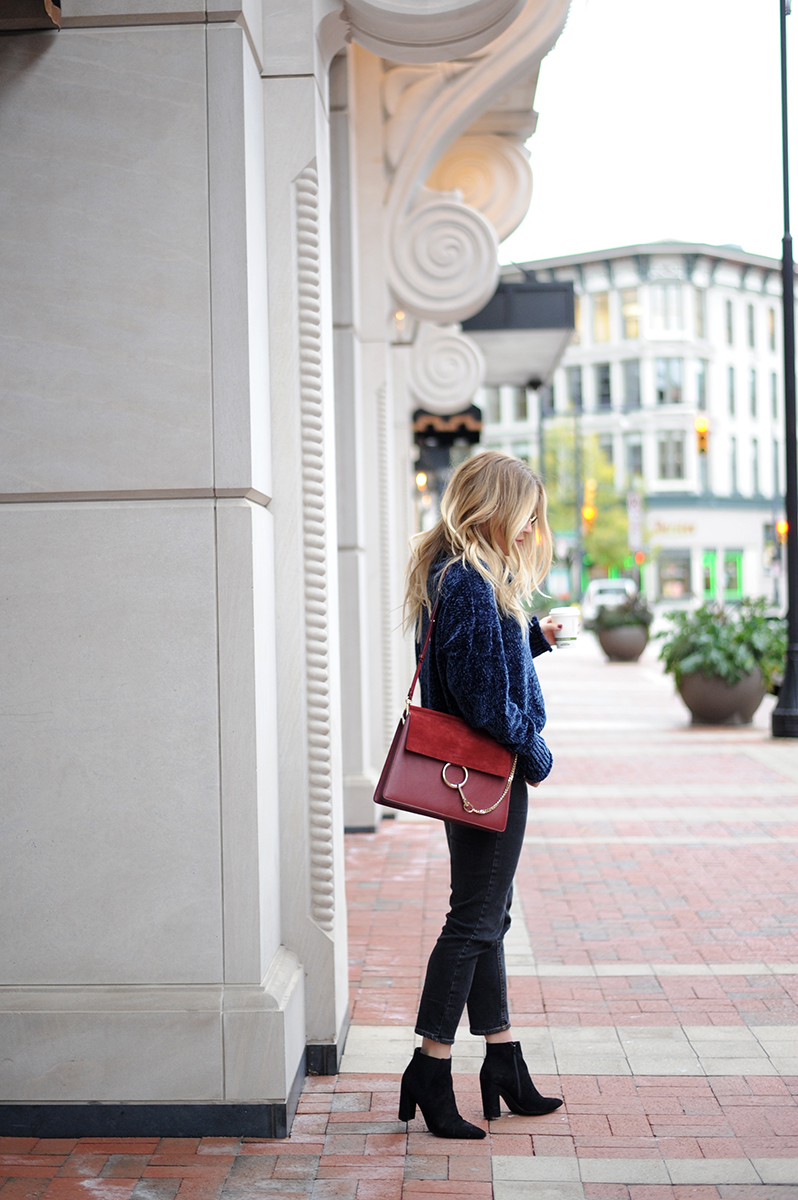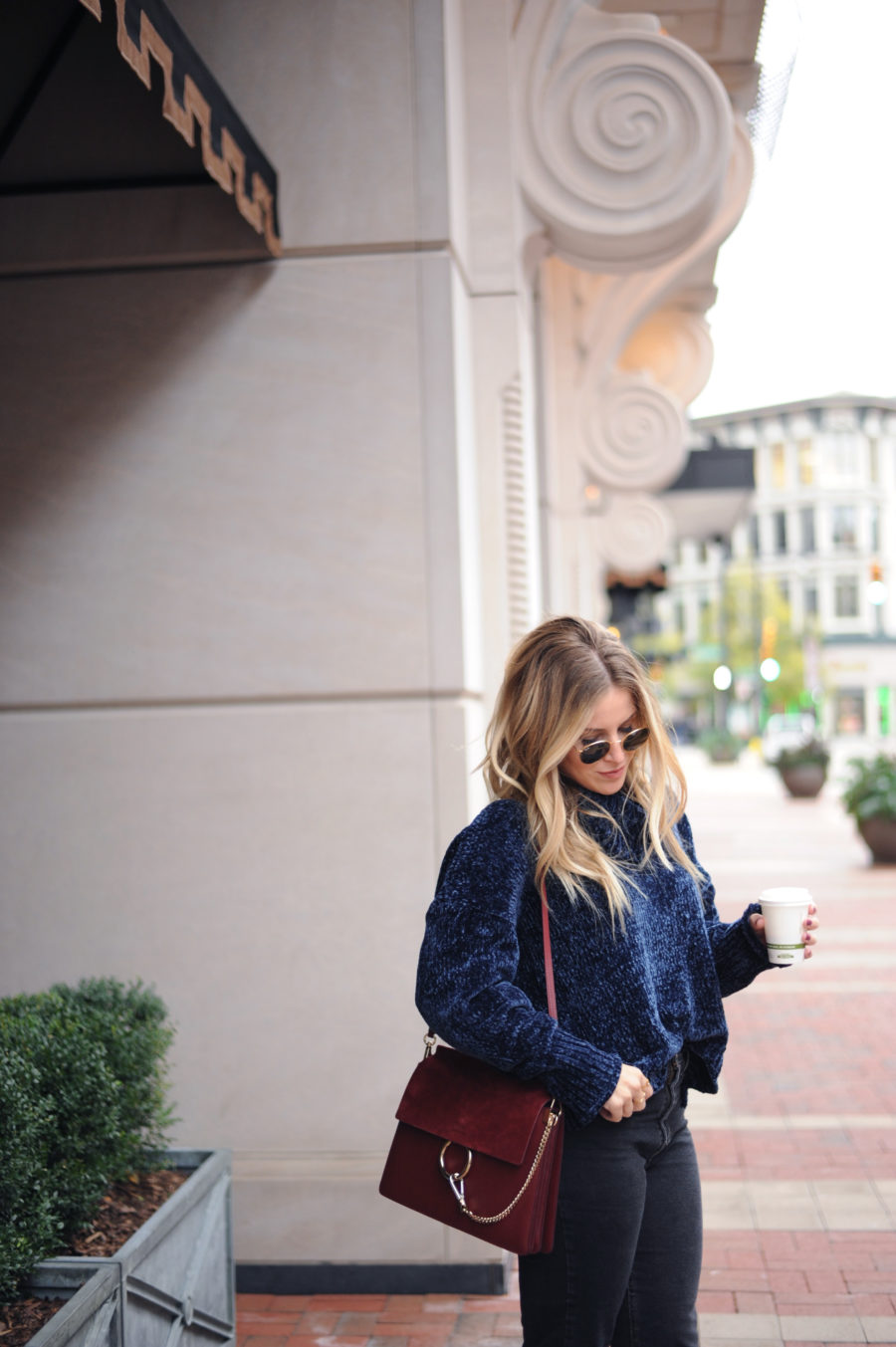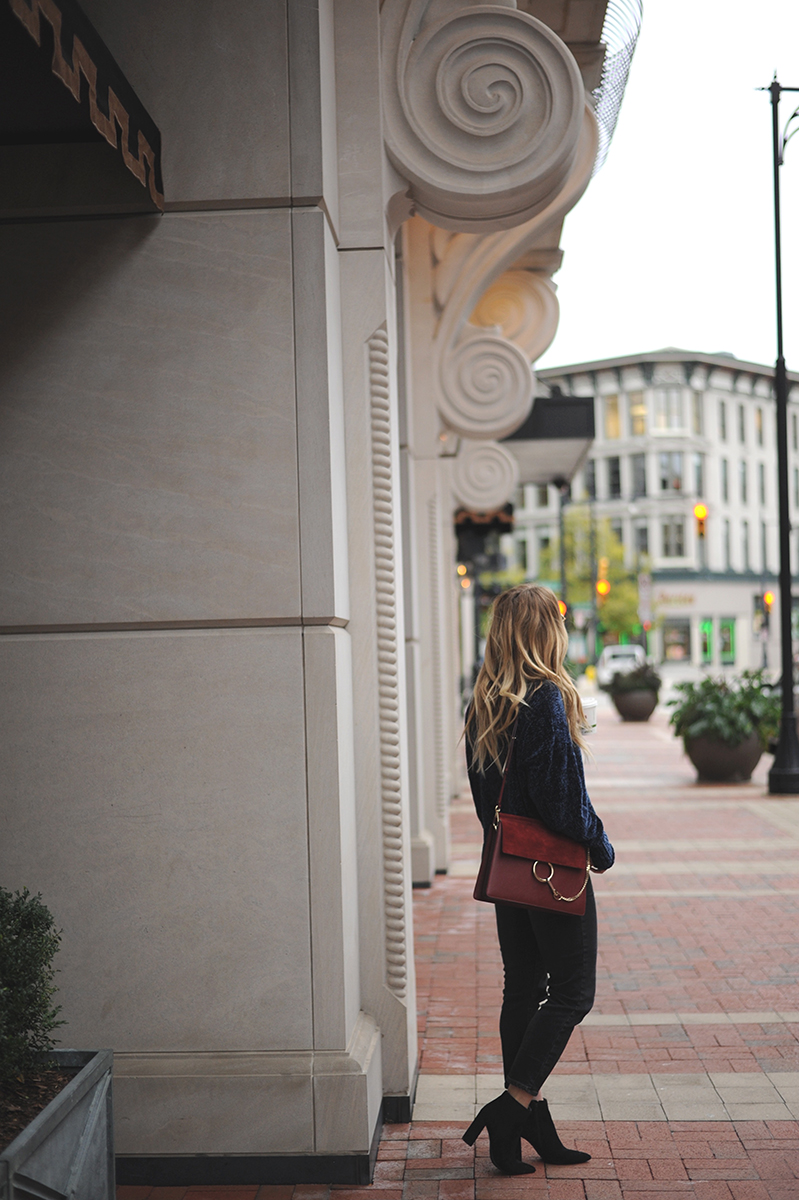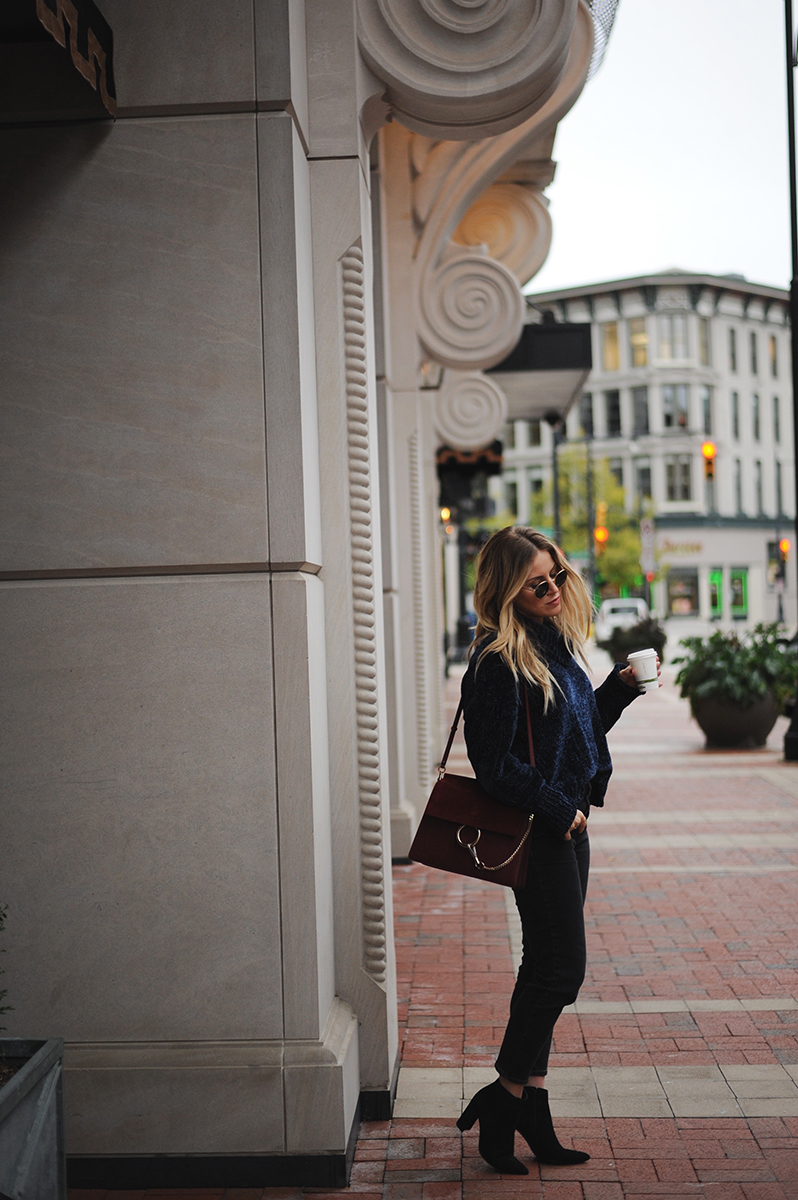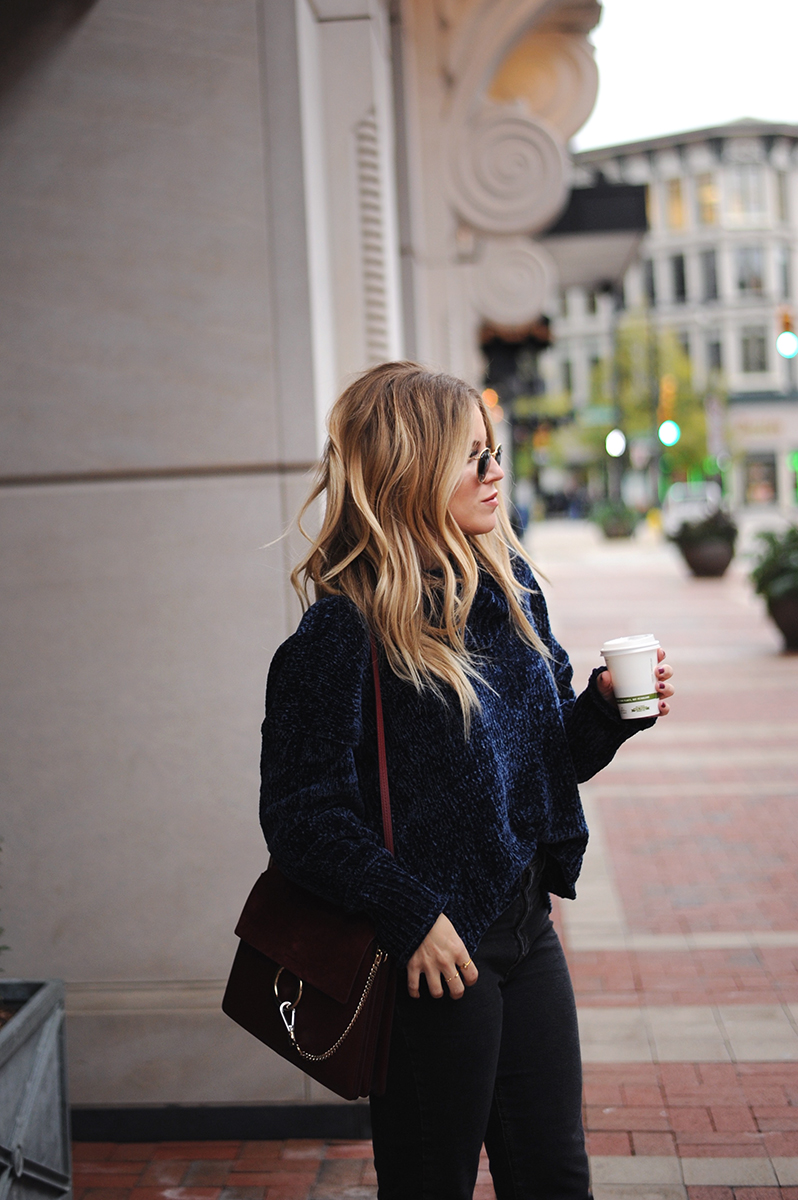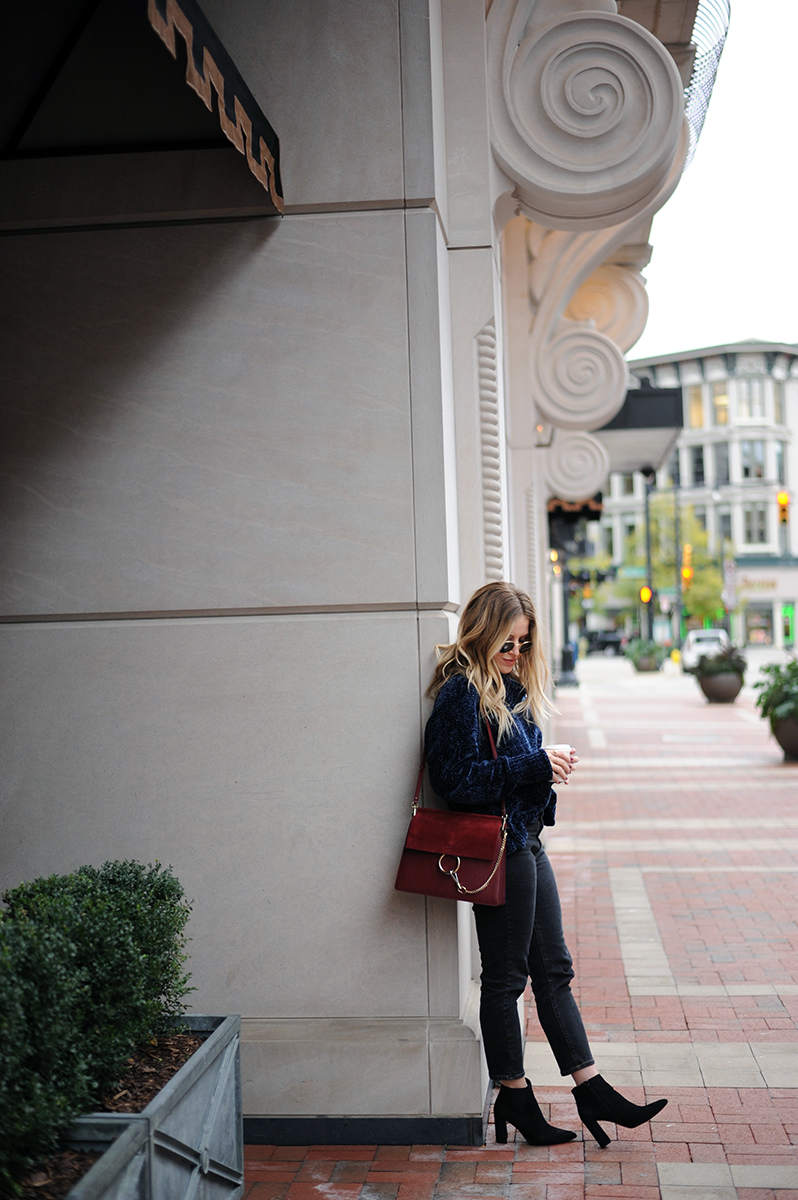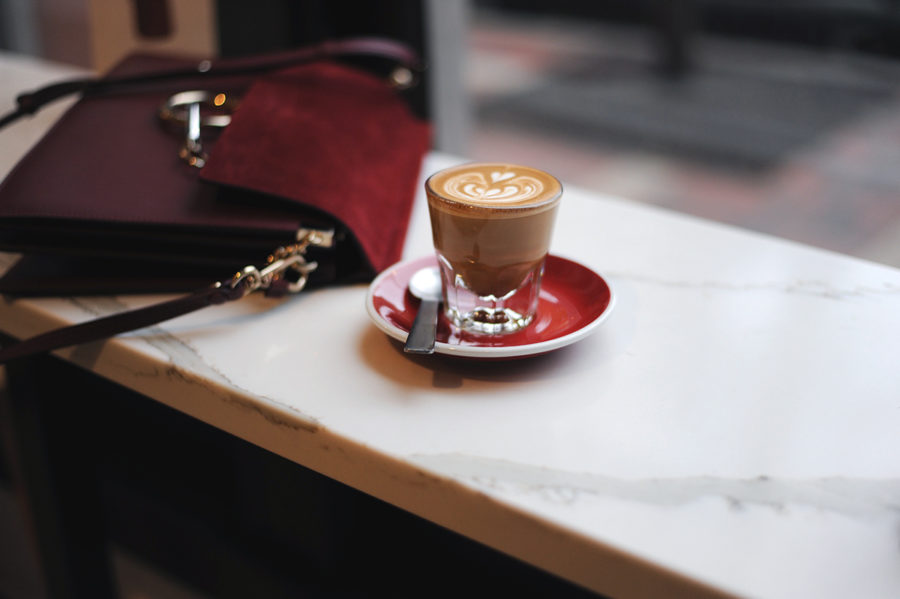 Nocturnal Minds Sweater c/o Tobi | BDG mom jeans from Urban Outfitters | Ninewest boots | bag by Chloe | rings by Katie Dean Jewelry