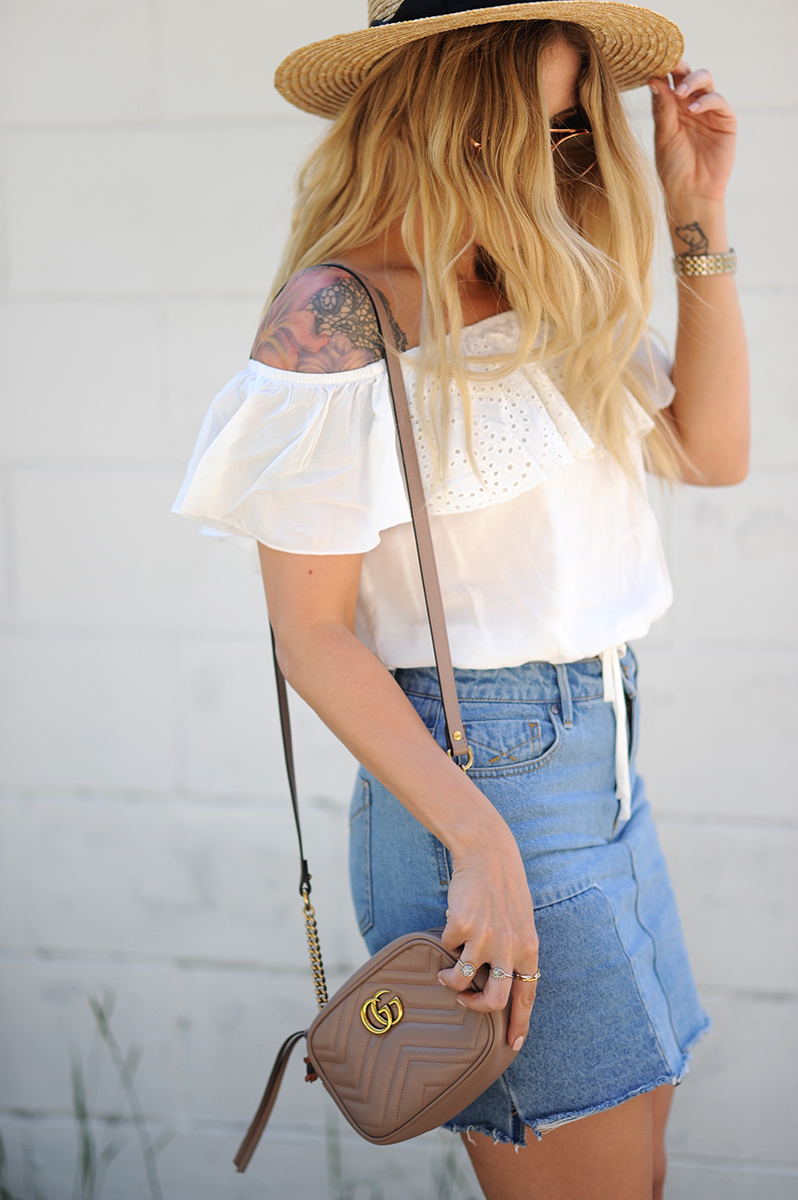 Denim Skirt Love
I've been on the hunt for the perfect denim skirt. The last time I wore denim skirts, they had pleats and were as short as my butt cheeks–oh early 2000's trends.
I've been wearing this skirt nonstop this summer and have shared two ways to style it!
Look #1: Feminine & Dressed Up
I styled the denim top with an off the shoulder white blouse, heeled sandals and a mini bag for an early 4th of July barbecue. I felt festive, but not to the extreme–like wearing an American flag.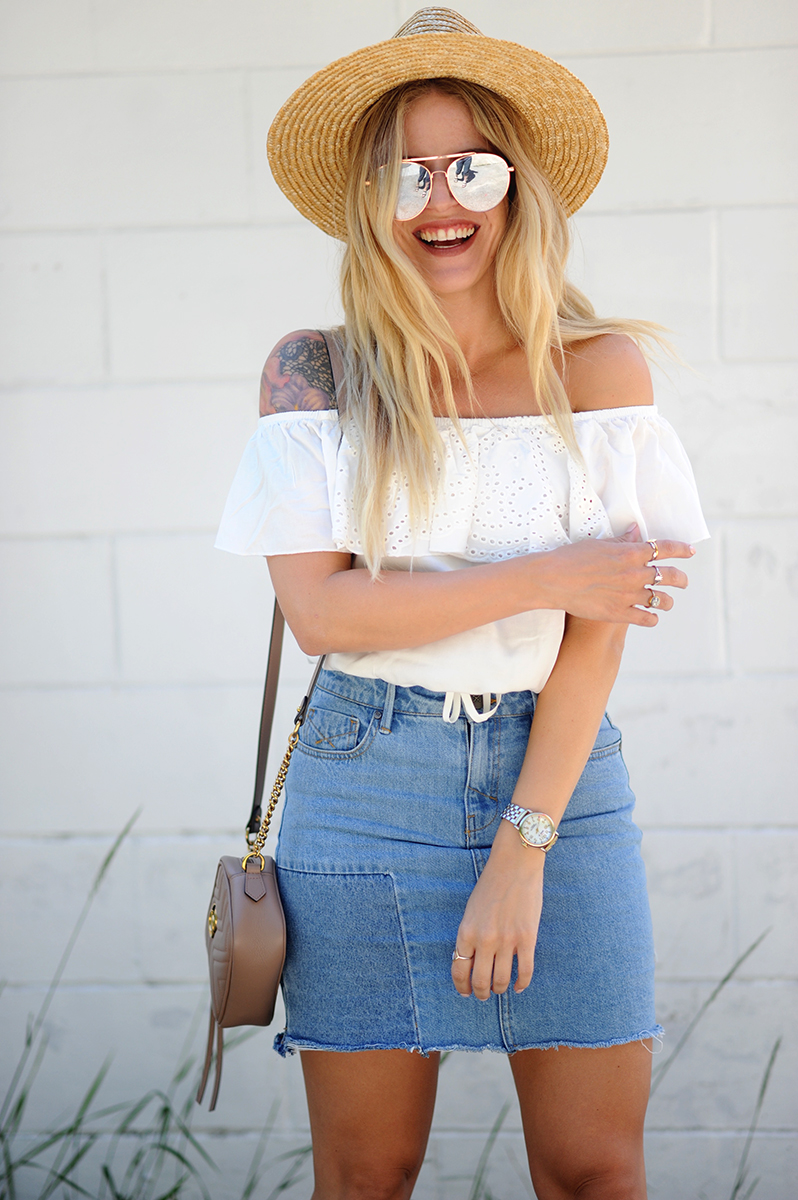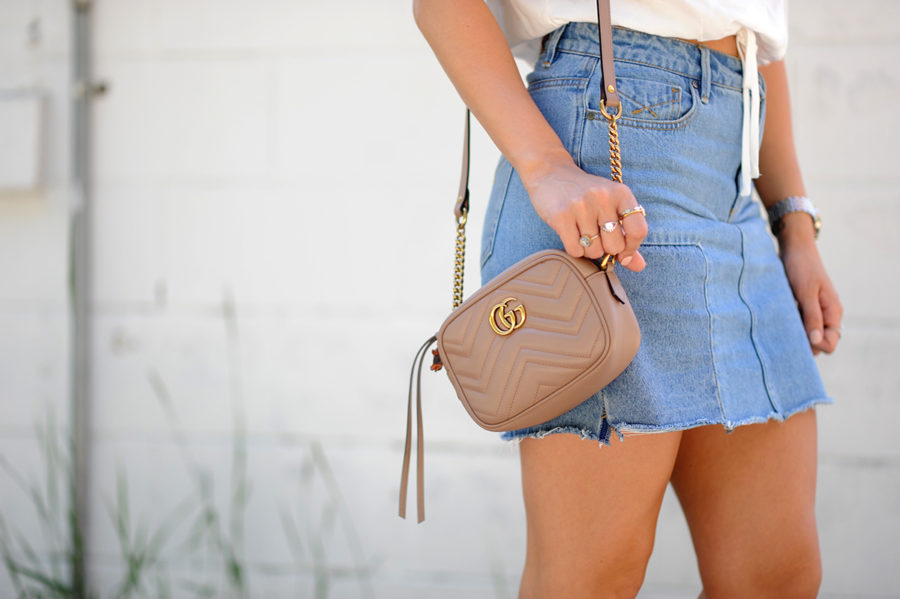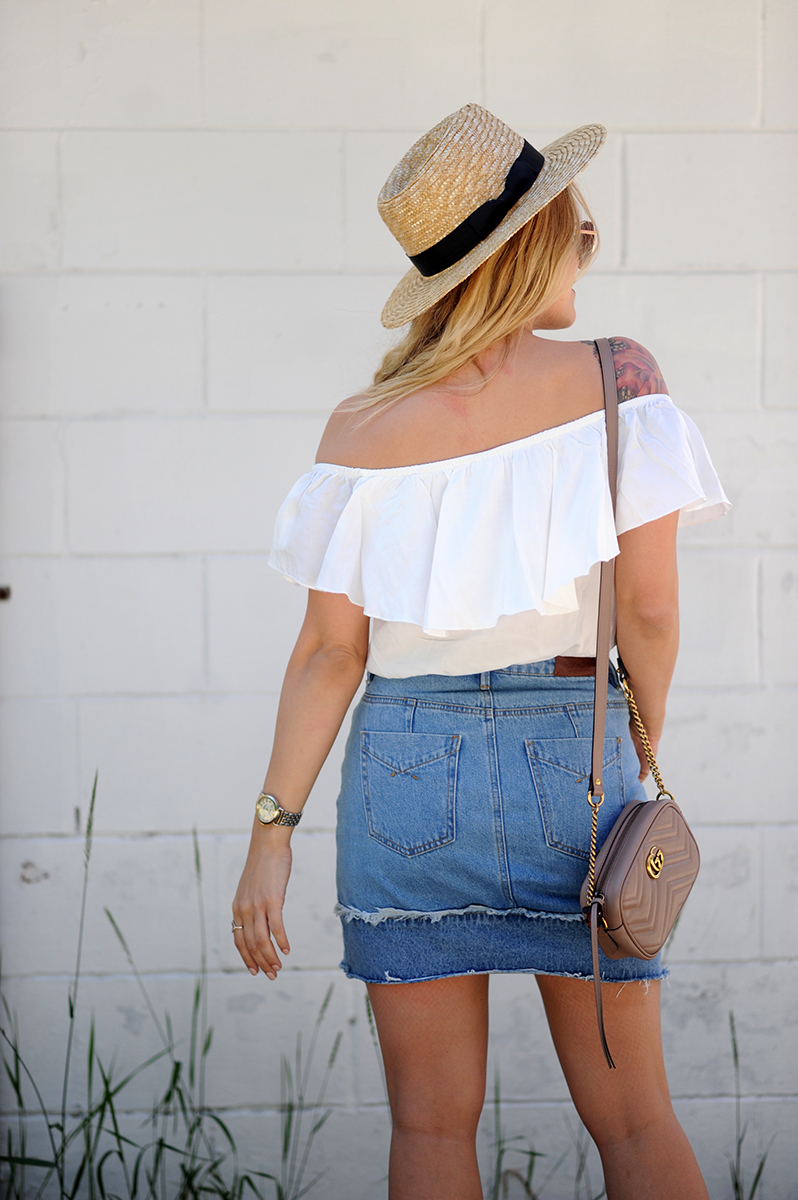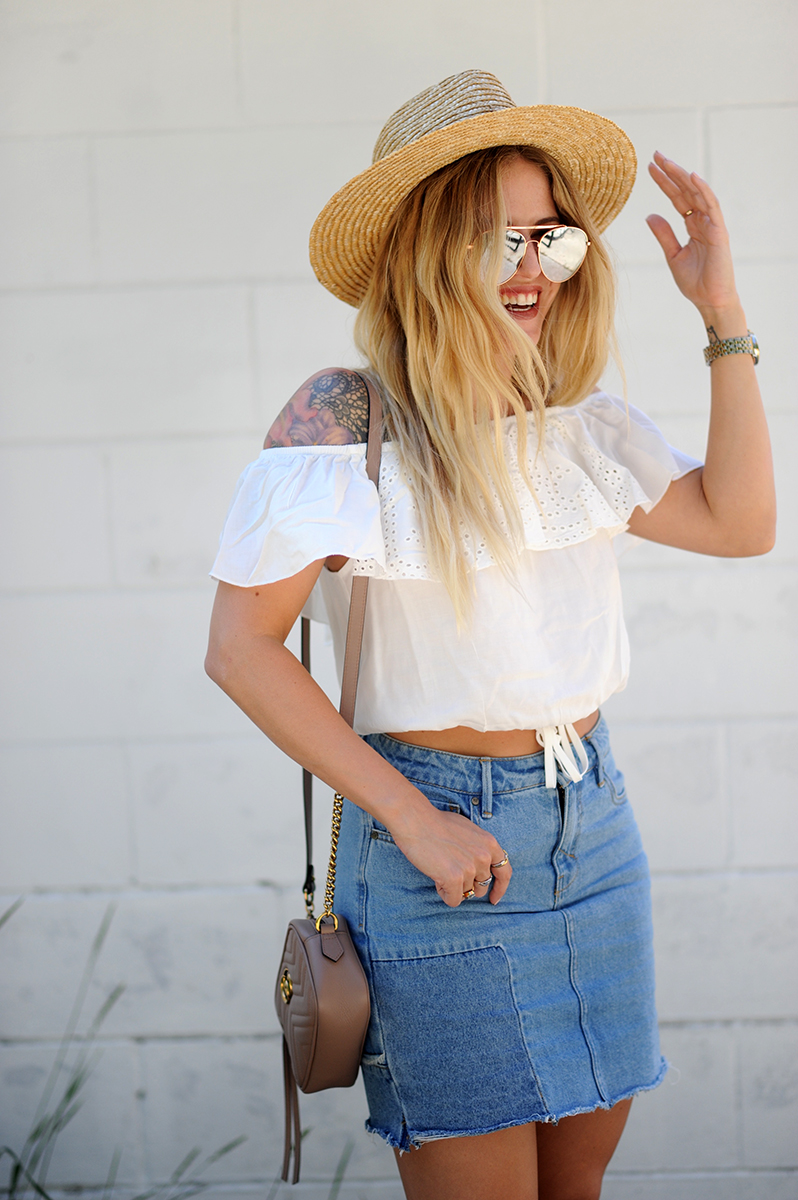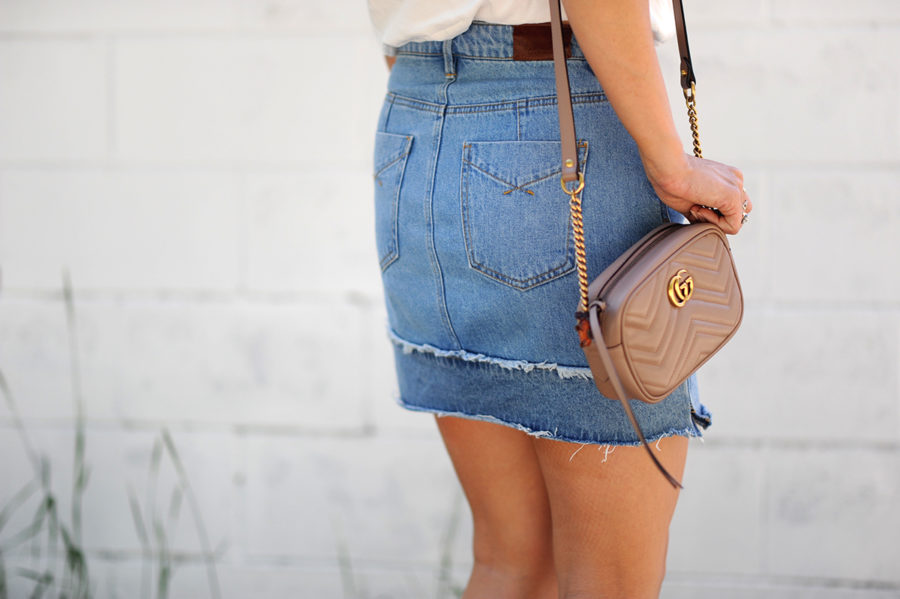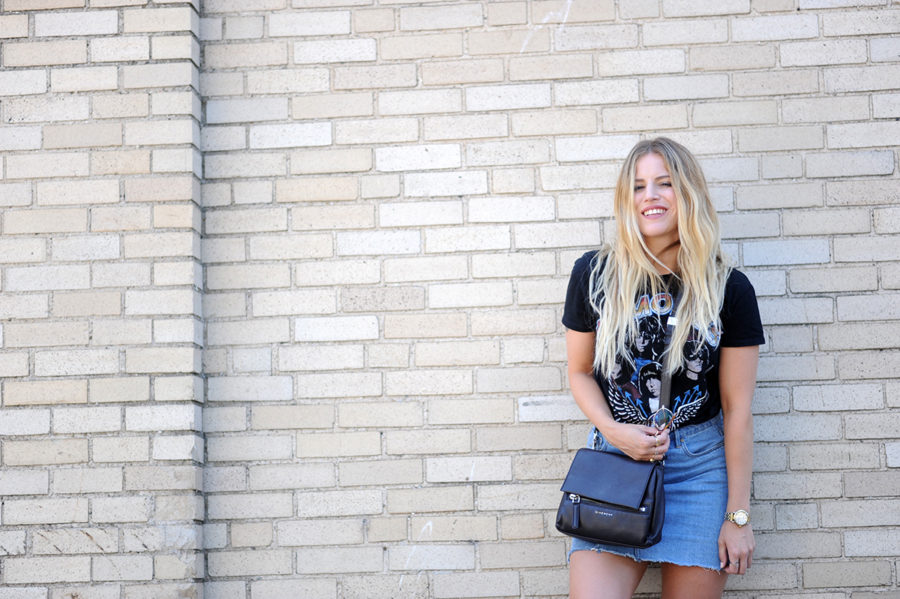 Look #2: Casual
For a trip to the dentist and a day in Muskegon and Grand Haven, I styled the denim skirt much more casually with a band tee and oxford platforms.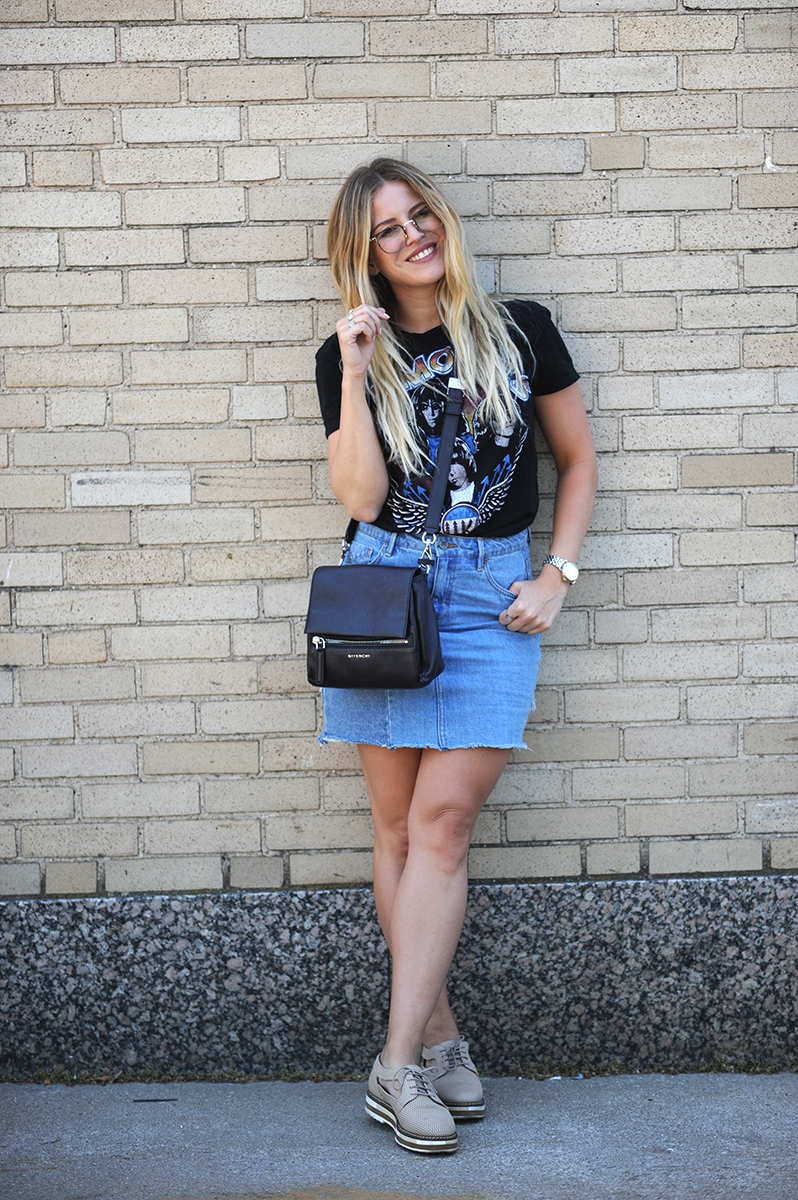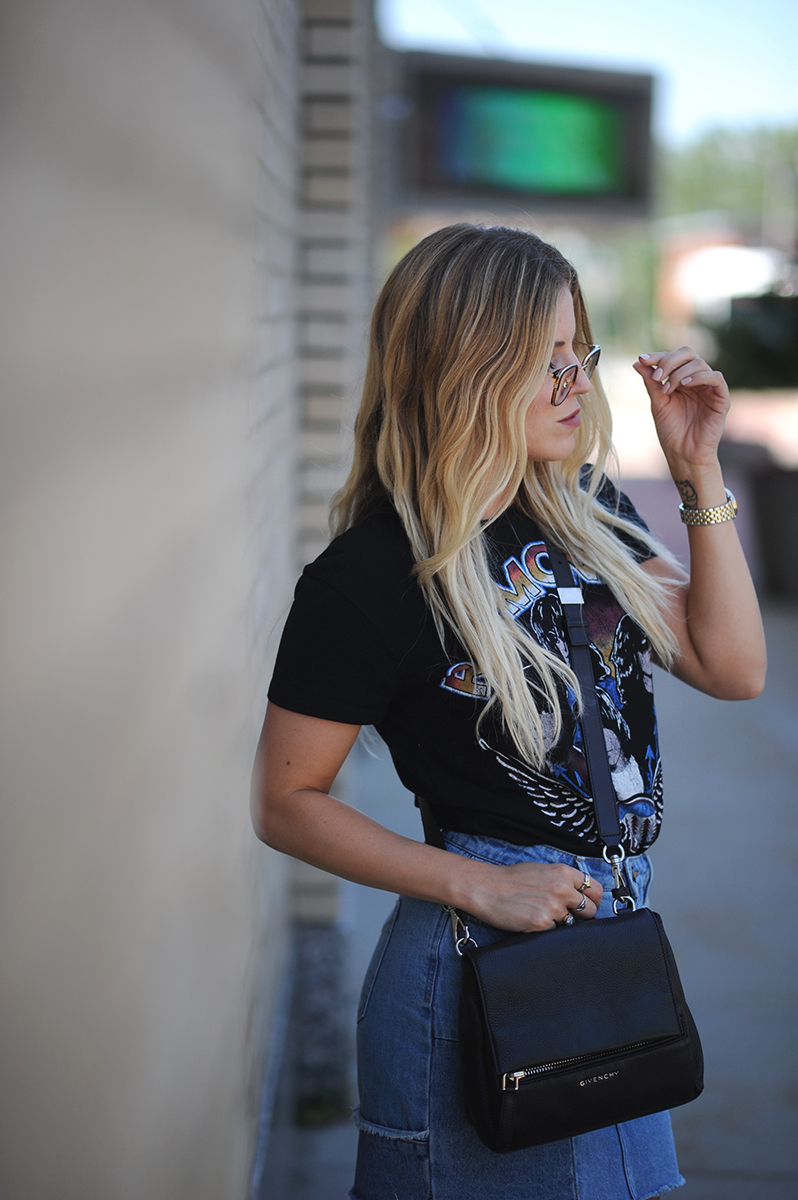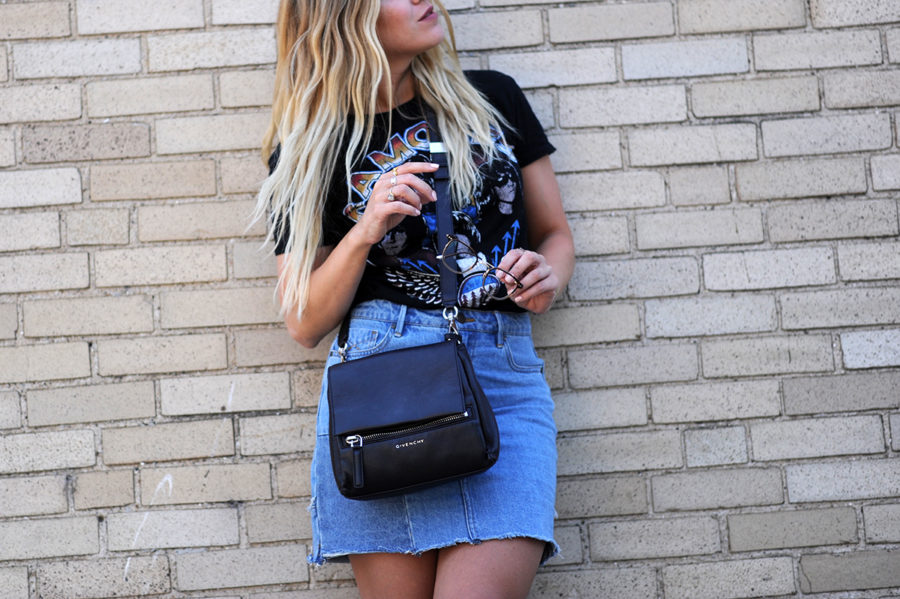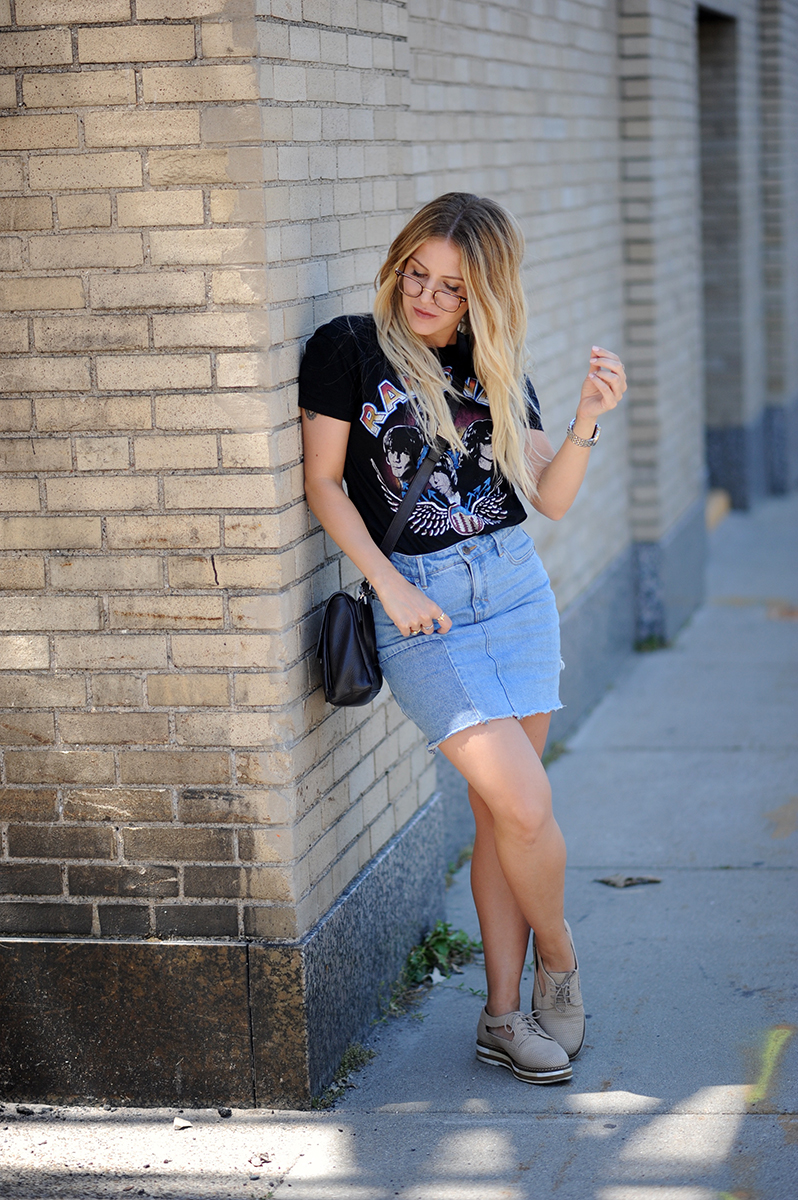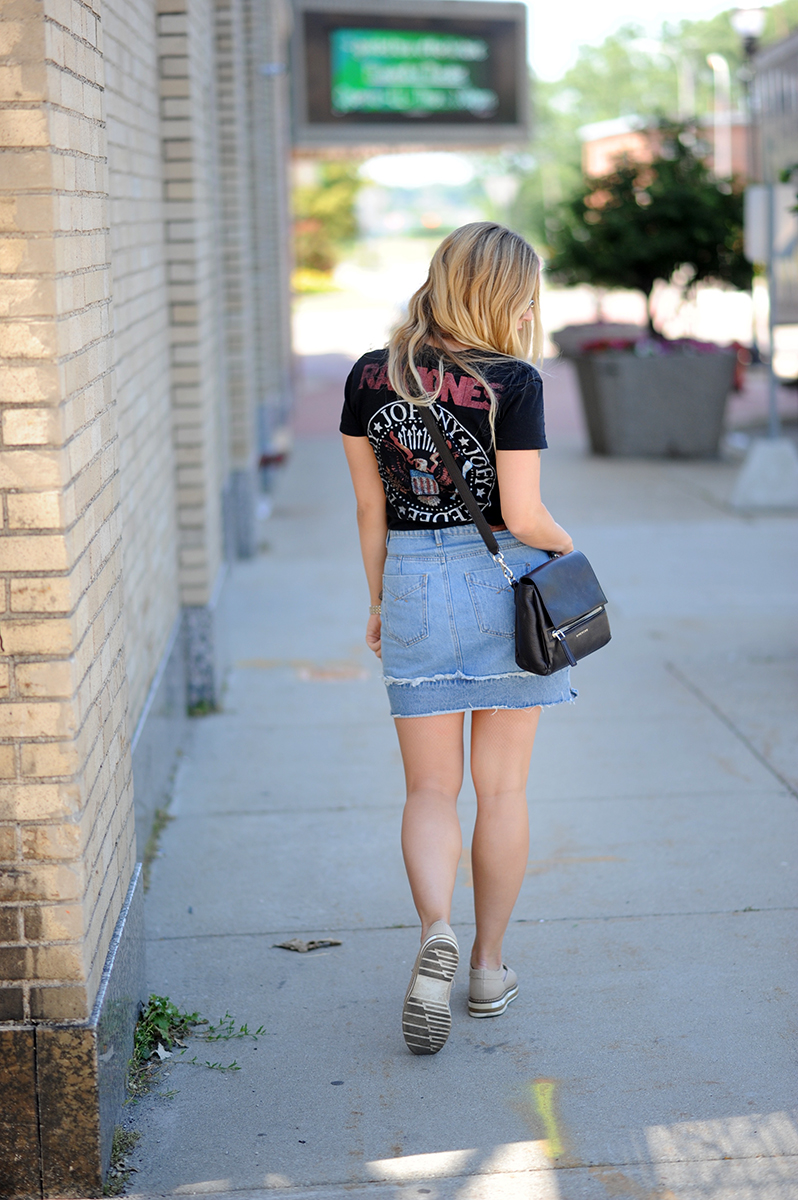 Look #1 [denim skirt c/o Unpublished, top from Target, leopard print heels from Nine West, bag by Gucci]
Look #2 [shoes c/o Summit by White Mountain, glasses c/o Glasses Shop, tee from Zara, bag by Givenchy]