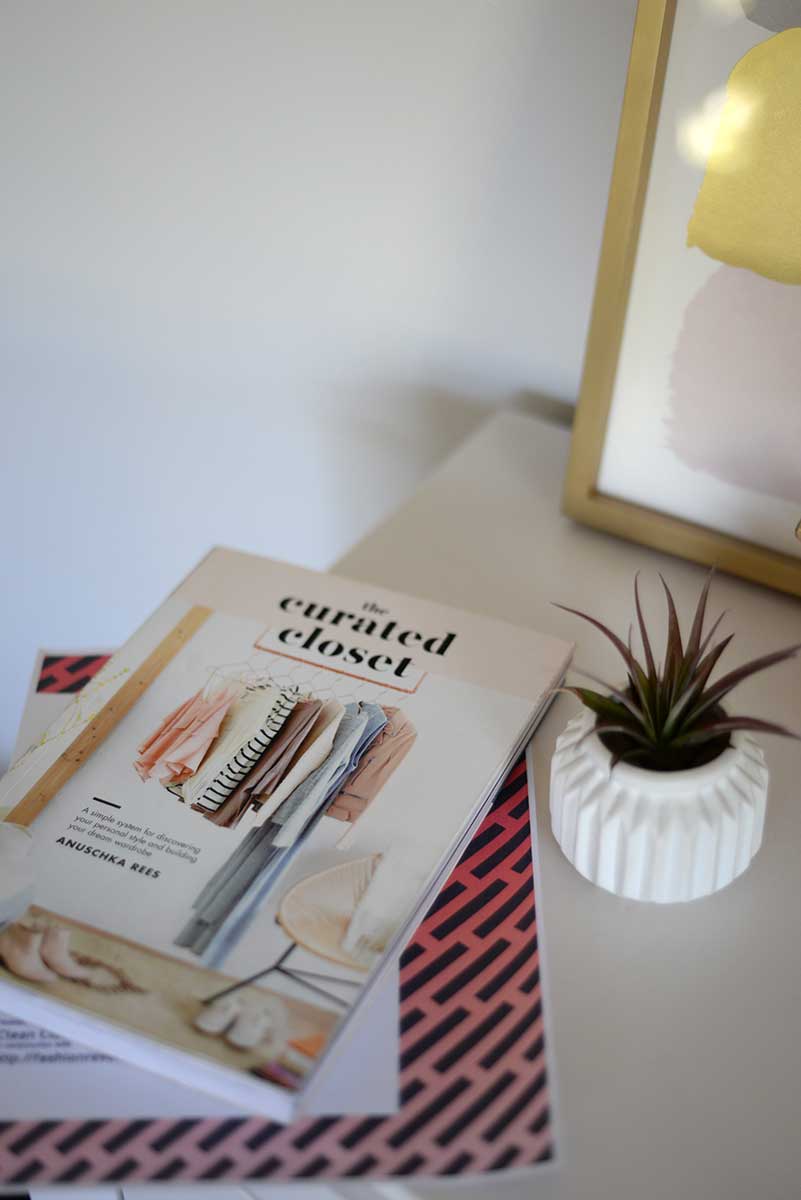 Closet Curation with Maggie
My friend Maggie (and the blogger behind Clean Clothes) is one of those free-spirited, creative people who tackles everything from understanding textiles, design to styling and closet overhauls. If she's not traveling to countries I may or may not have heard of, she's putting her design skills to use in different settings and building a community of fashion, but eco-friendly minded folk in Lansing/Michigan. I love her.
Purging/Organizing
She started offering closet curation services earlier this year and thought it might be a good idea to work with her on mine! My struggles might be different from her typical clients. I regularly purge my closet into different categories: donation, stuff my friend Ashley likes, sell on Poshmark and stuff my nieces and mom might like. But she pushed me further and made me pull out every item of clothing from my closets and we walked through them one by one, using The Curated Closet book as a guide if I got stuck on whether or not I should keep something. This got me to think about the clothing and shoes I needed to repair and been putting off for a year or more, and organizing my clothes seasonally.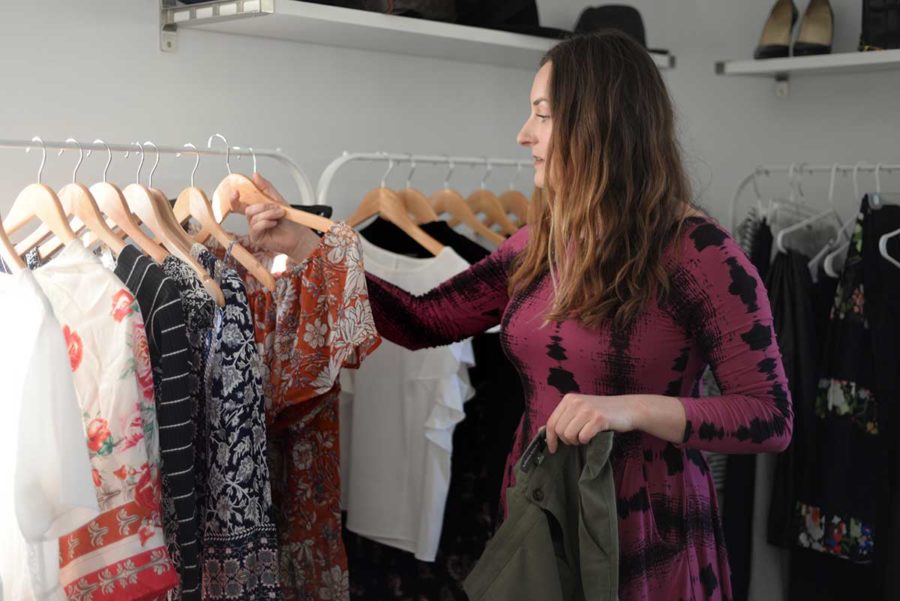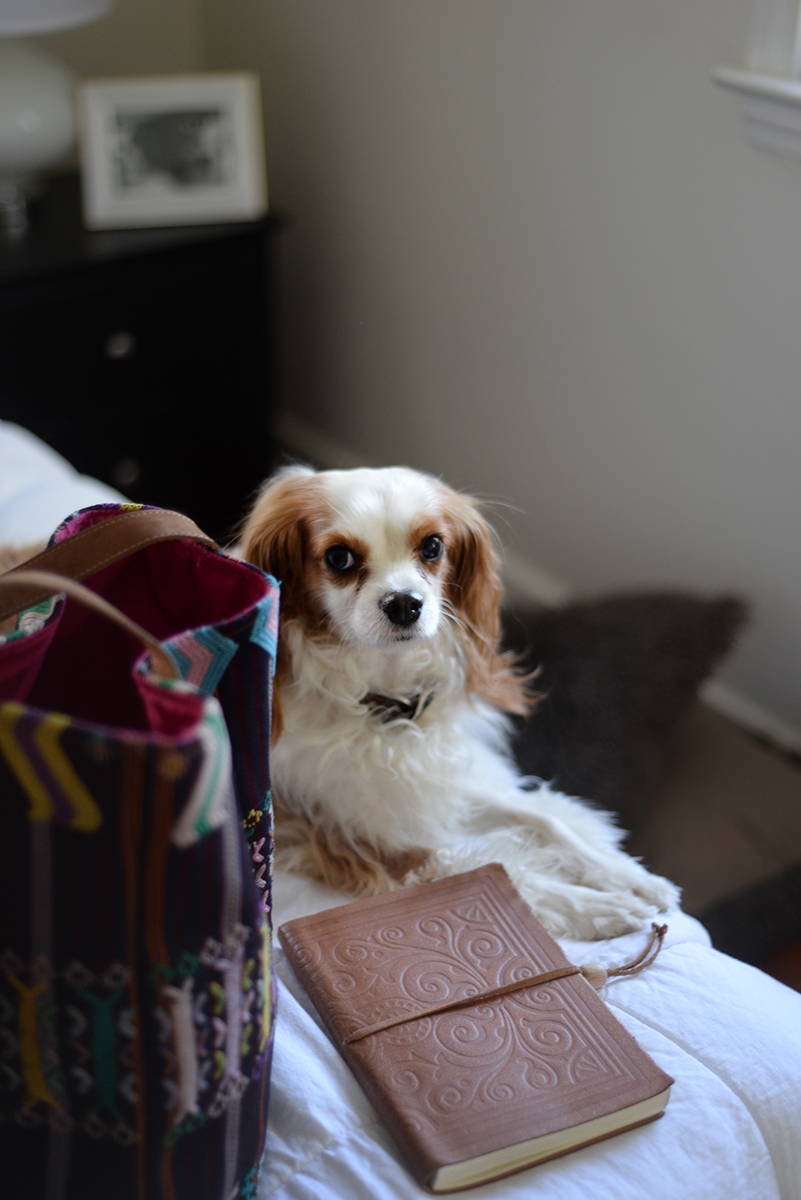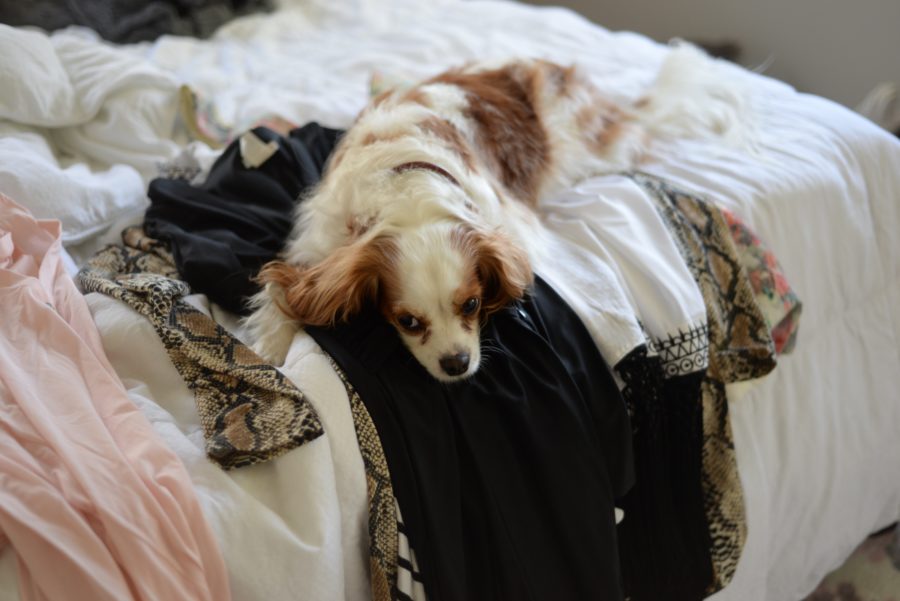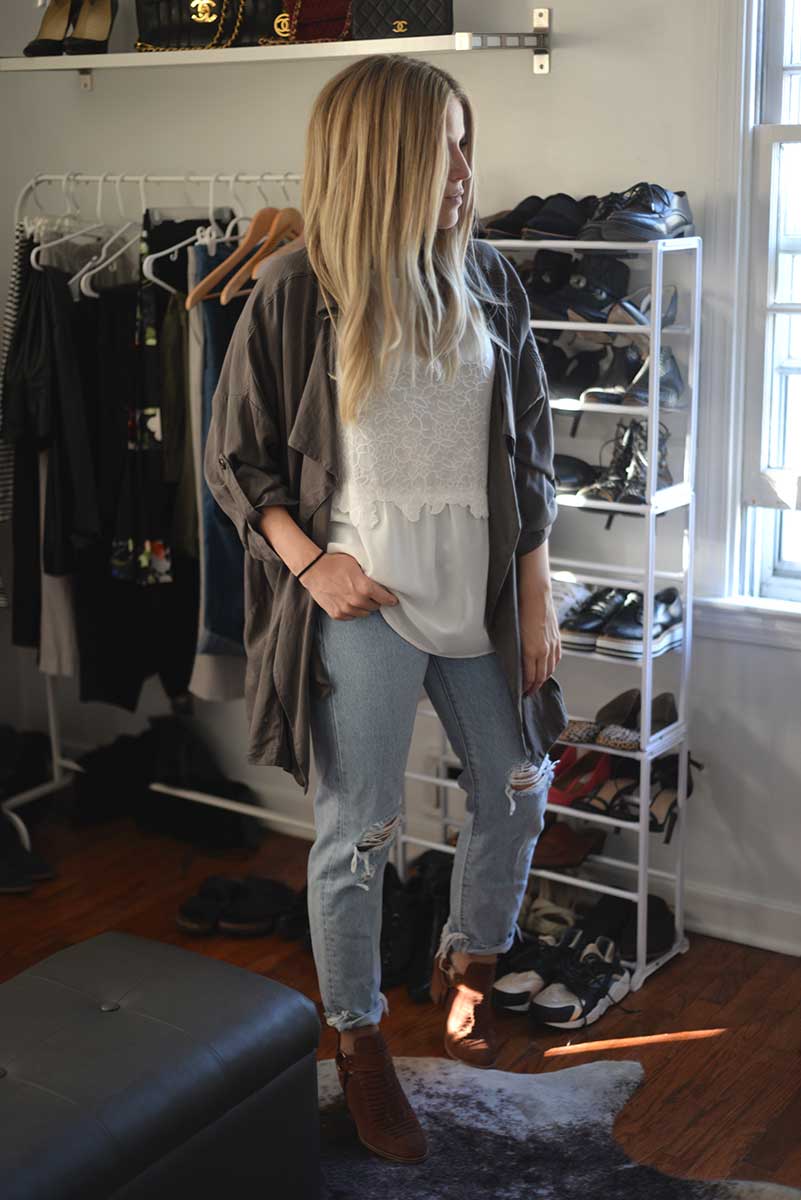 Restyling, Rekindling That Love For Clothes in My Closet
Another area I struggle with is just finding new ways to wear what I already have. I'm a typical instant gratification type of shopper, I thrive on new, which is a shitty way to approach clothing and style. I also get stuck on styling the same pieces the same way instead of thinking outside of my comfort zone. Maggie was great at visualizing new ways to style what I already own. Here are a few examples she styled that I loved (plus Monday's blog post was all her styling.)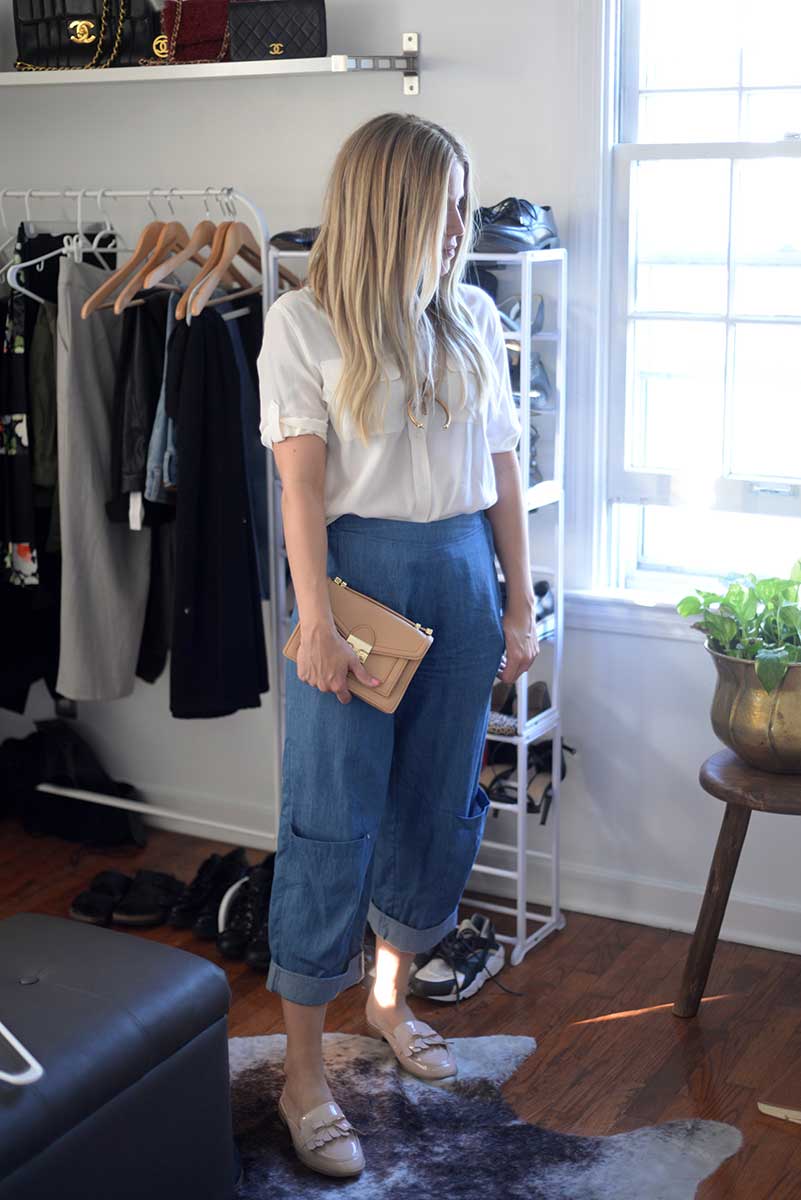 "The Curated Closet is the first step in honing in your lasting personal style. Because your style is an outward expression of you, we work to put together outfits and find ethical resources that build a lasting closet of basics, statements, and key pieces.  You style, sopping habits, and organization will become more stream line and proactive rather than reacting to the newest  trend that isn't you.  You'll feel rejuvenated, excited about what you have, and truly understand your needs."–Maggie.
Closet Curation thanks to Maggie Vance of Clean Clothes