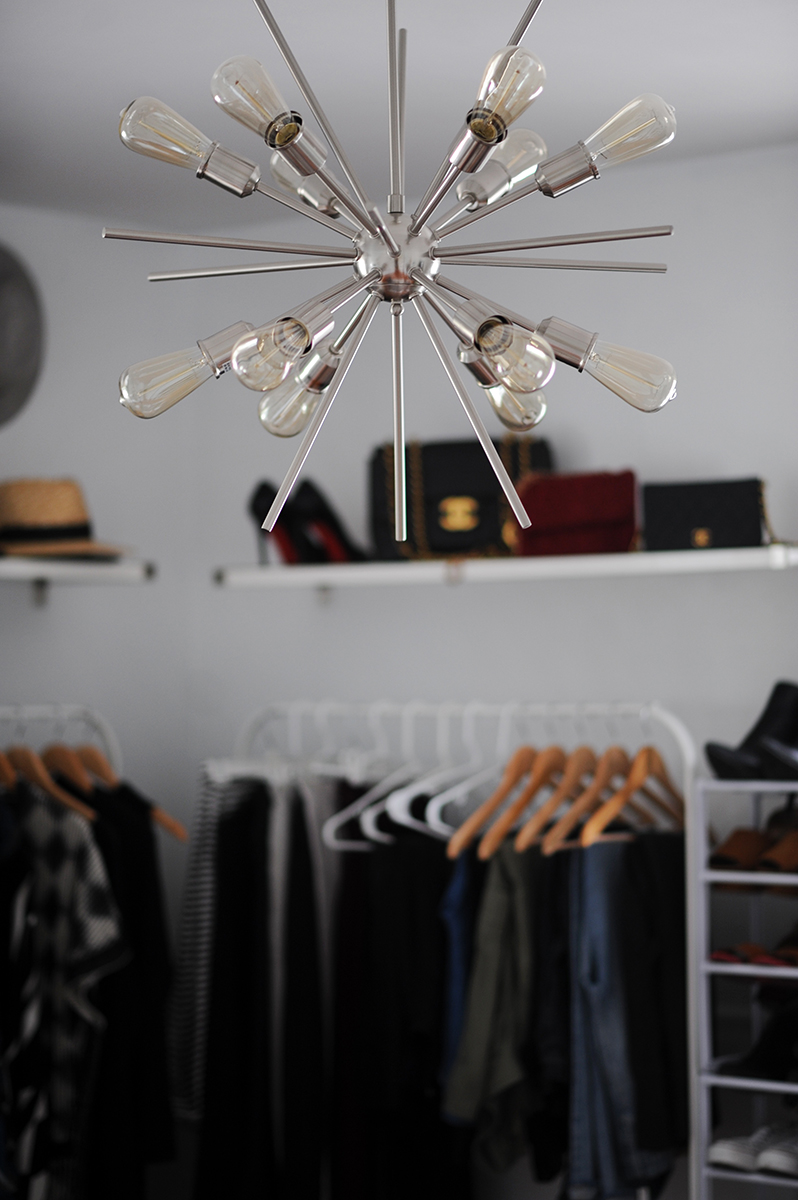 I Own a Home!
I pulled the trigger and became a homeowner last month! I was struck with waves of excitement followed by fear reminding myself I'm responsible for this structure and all the work I want to see materialize. Luckily, I'm type A and never without a plan. And I'll have a series of blog posts documenting my journey to make to make this home exactly what I envisioned. But first, closet (naturally)!
I upgraded to a three-bedroom home which means my grandparents don't have to share a guest bedroom with all my shoes. I dedicated the second largest room to become my closet after some planning and physical work, which truly is my least favorite thing in the world. But it doesn't seem as bad if it's for your own home, I promise you.
Before Photo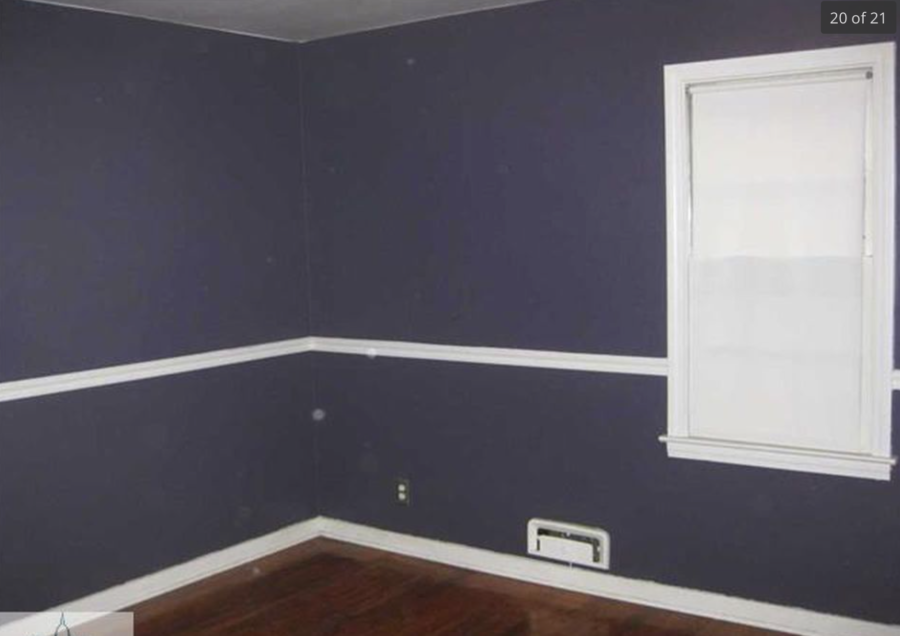 And after!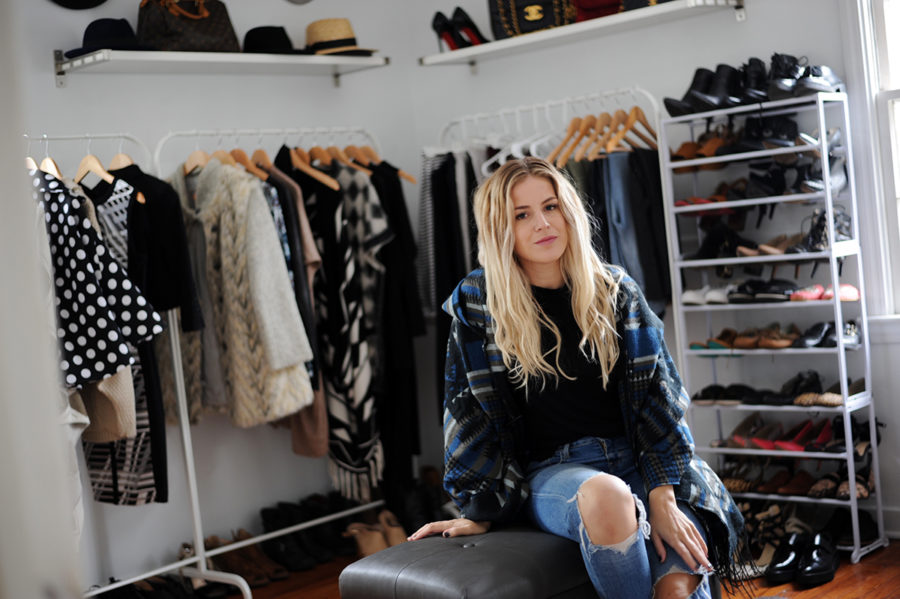 The Vision
I envisioned a bright, clean room where my clothes, shoes, accessories and beauty products could live together in harmony. I didn't want this room to be mixed used for office space, just a functioning closet. Bright, airy with a bohemian feel and a mix of neutrals like natural wood tones, white and black details.
I partnered with Meijer to bring my vision to life and the first goal was to take the room from a deep purple to a crisp white. I didn't want color or pattern to overwhelm me when my clothes and accessories added enough color and life to the space. Two coats of primer and three to four coats of satin white paint got me that fresh look I wanted.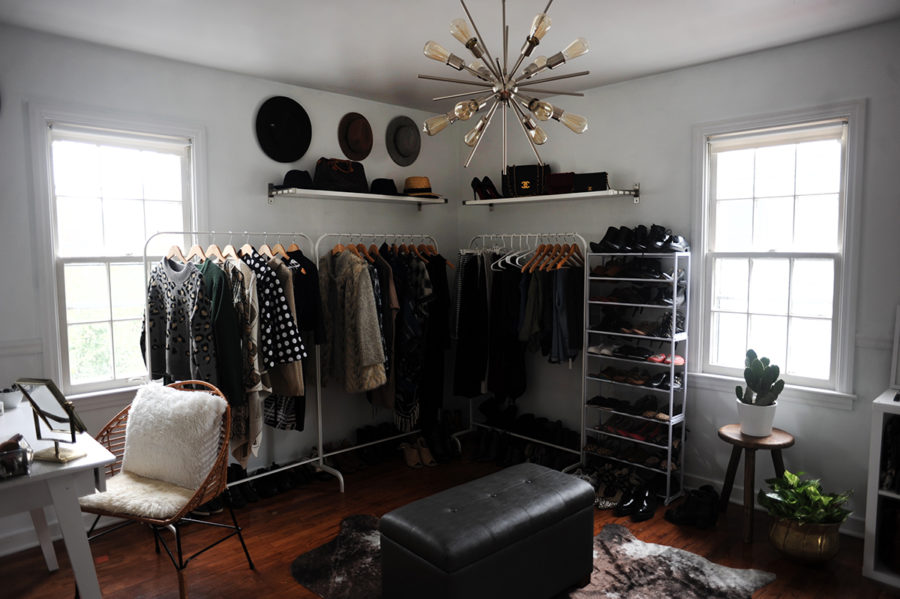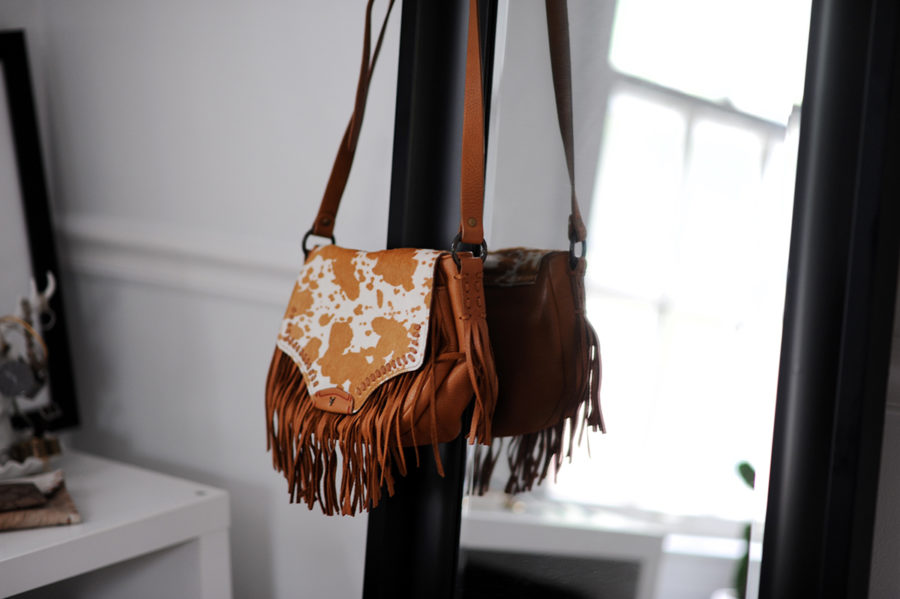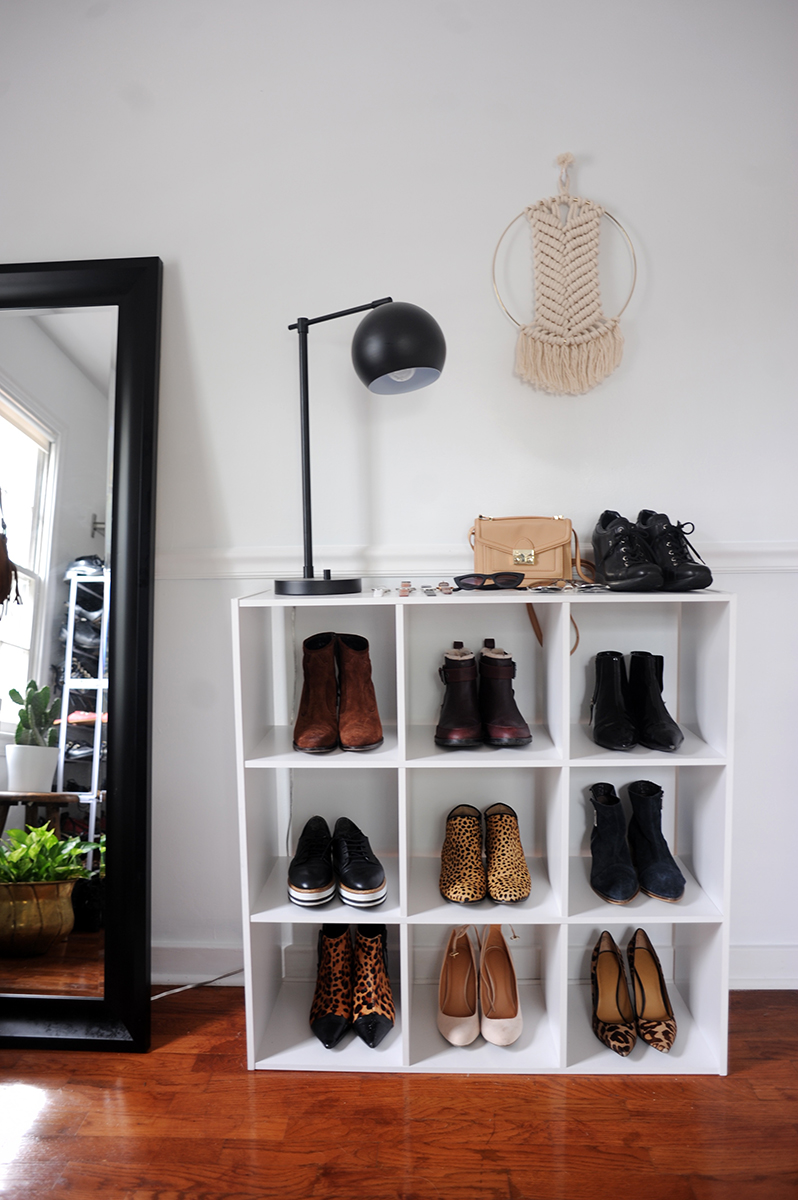 Tips for Converting a Bedroom to a Closet
Change out the light fixture. This really finished the room for me. The standard light was dull and unattractive and a quick change added some personality (and much more light!) to the space.
Map out the space. After I painted and I could finally see what it could become, I mapped out how I wanted the room arranged. I determined just how many garment racks I needed, how to organize my shoes, where shelving would be placed as well as the full-length mirror and desk-converted vanity.
Rug it up. Without the rug and bench, the room felt sterile and empty. I wanted my closet to feel like a boutique where I could sit and try on shoes and it works practically and aesthetically.
Less is more. Before I moved anything into the room, I conducted a deep clean and purge of clothes, accessories and beauty/skincare products. The point of the space is to make me feel inspired to not look like a bum in the morning and make it easier and more efficient to get ready each day.
Add some green. To add to the bohemian vibe and liveliness, plants were a necessity. I'll be adding more plants as time progresses. We'll see how long I keep the ones I have alive.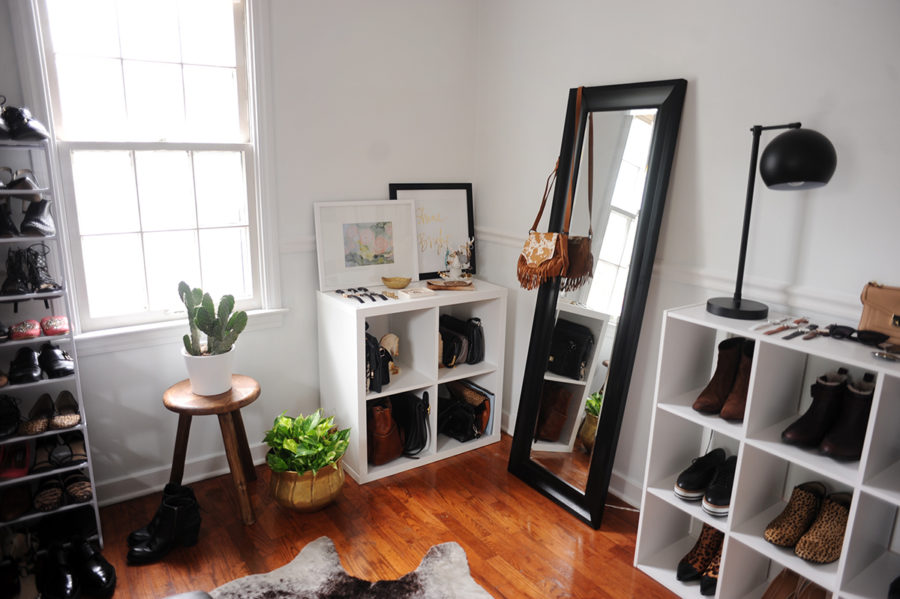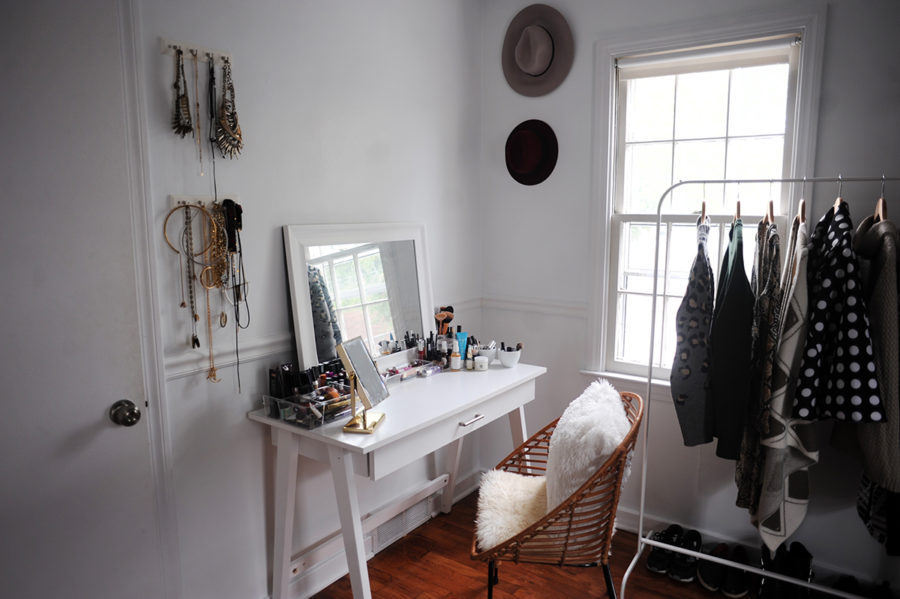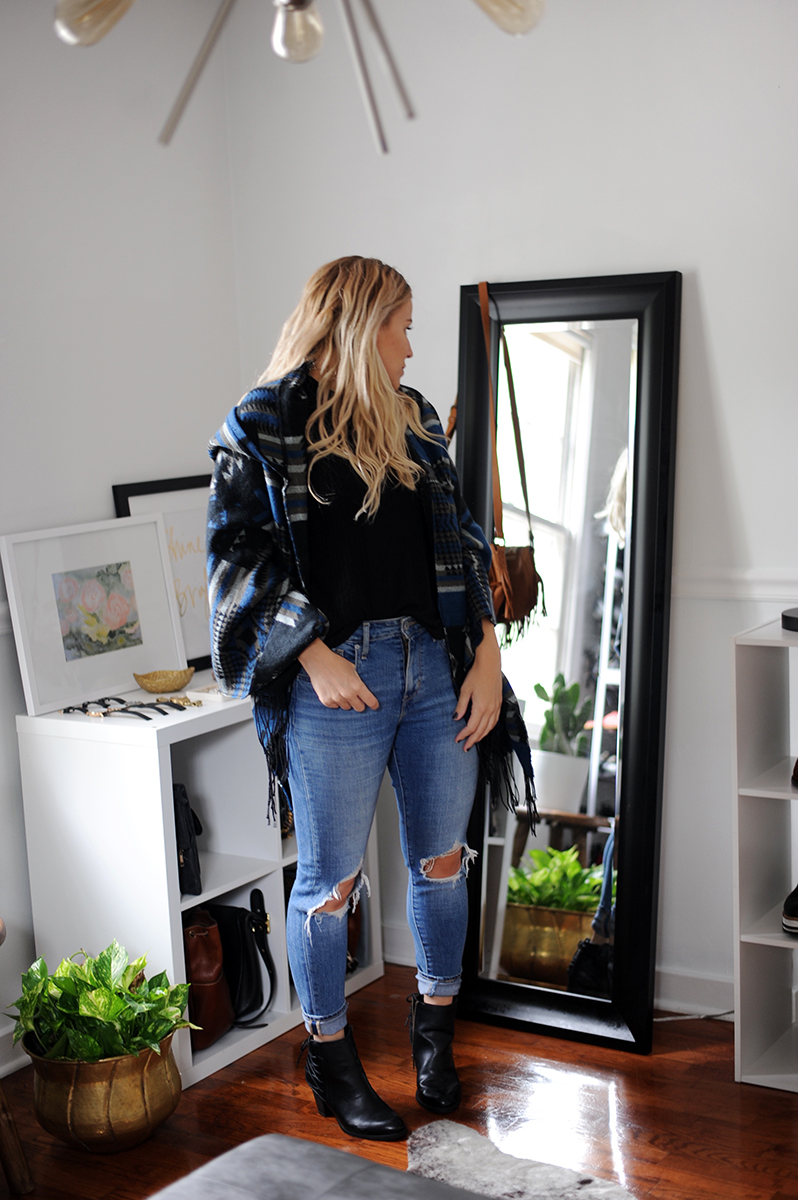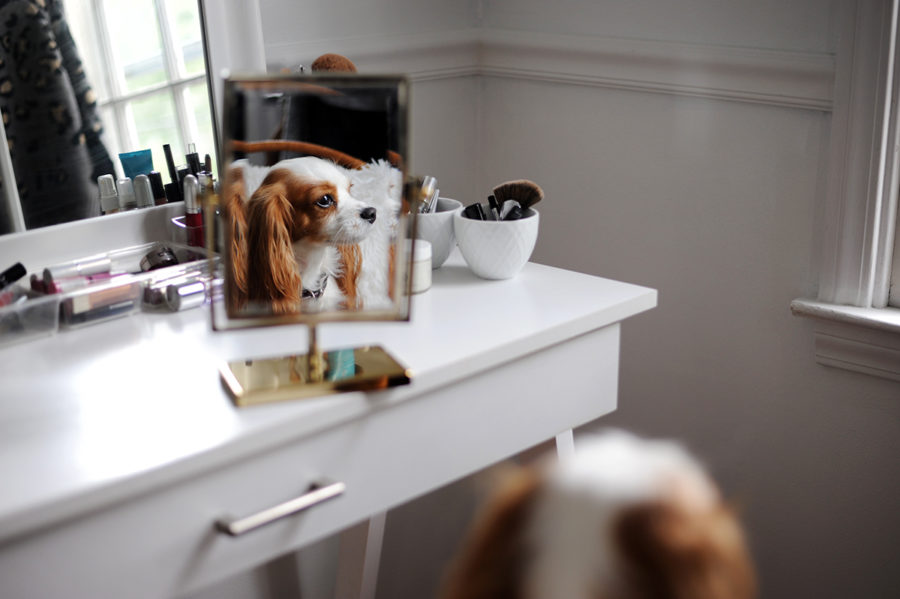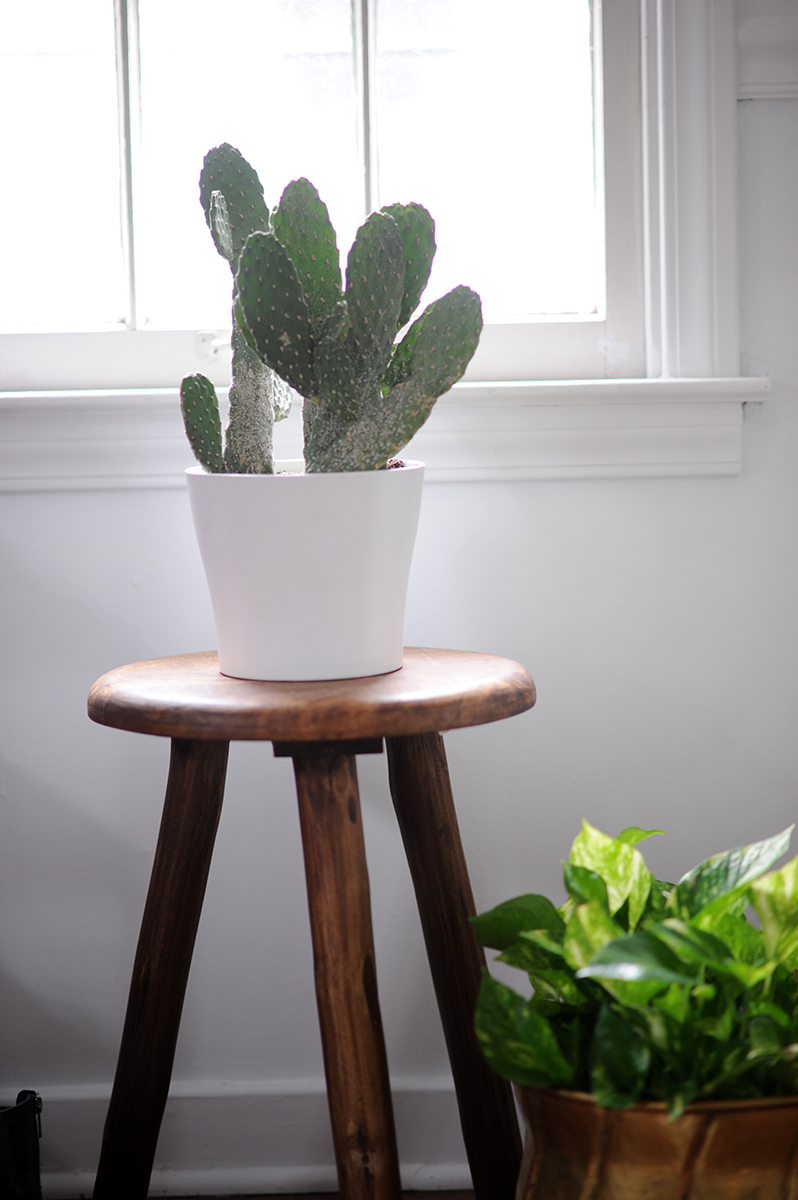 I still use the closets in the closet room and my bedroom, and try to keep the room uncluttered and only keep clothing that are in heavy rotation (or I want more visible to remember to wear more) for the season on the racks for easy accessibility. Some of these pieces include sweaters, ponchos like the one I'm wearing that's from Meijer and jackets.
Products from Meijer to finish the space: primer and DutchBoy white paint, grey leather storage bench, full-length mirror, white cube shelf and shoe organizer, natural wood stool, wood and white plastic hangers, fuzzy pillow for vanity chair, small plants and command three hooks to hang hats and décor.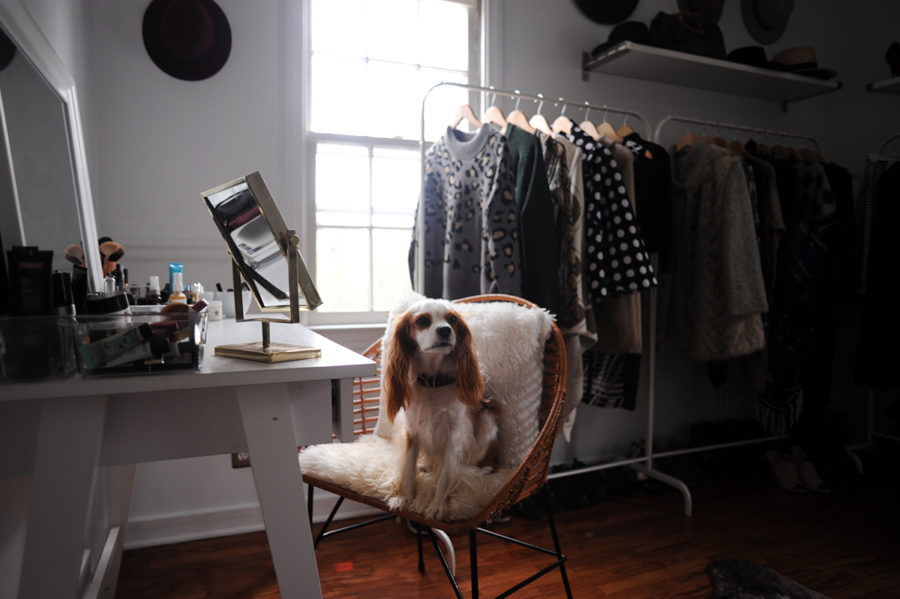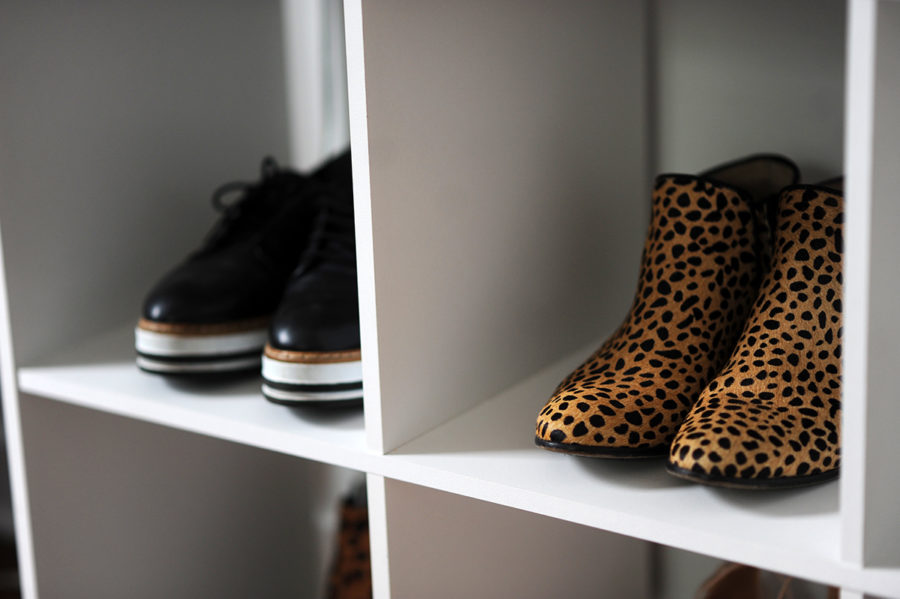 *This is a Meijer sponsored post. I received gift card compensation for this post but all opinions are my own.