Sponsored by Zappos!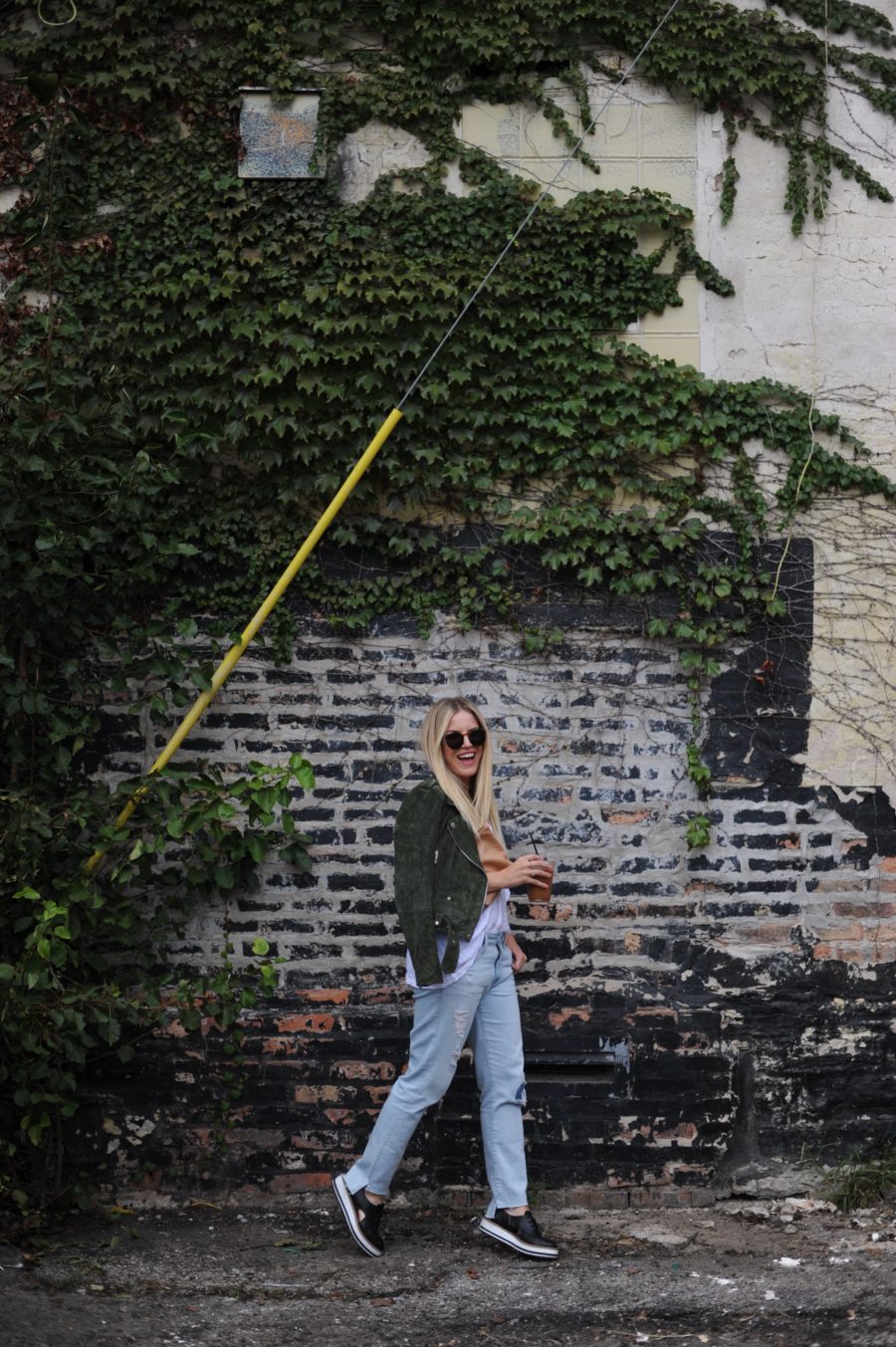 City and Travel Style
August was a whirlwind month and September shows no signs of slowing down, but I took a day of respite last Friday and traveled down to Chicago a day early to eat and shop. It was a mini getaway and a chance to sell some goods with Katie at Renegade Craft on Saturday. I wanted something super comfortable, relaxed and stylish enough to wear in the city and voila!
We explored the West Loop, the neighborhood I used to reside in many moons ago and wow, has it evolved. There's so much more development and beautiful restaurants and shops as far as the eye can see. I finally checked out the Allis at Soho House, DoRite Donuts and the avocado mural.
Fall by AG
These incredibly comfortable AG jeans are my first pair ever! I love the stretch, distressing and cut at the bottom. I played up my fall transition look with an oversized white top and olive suede jacket, a rich color I've suddenly fallen in love with. It complemented the avocado wall perfectly too!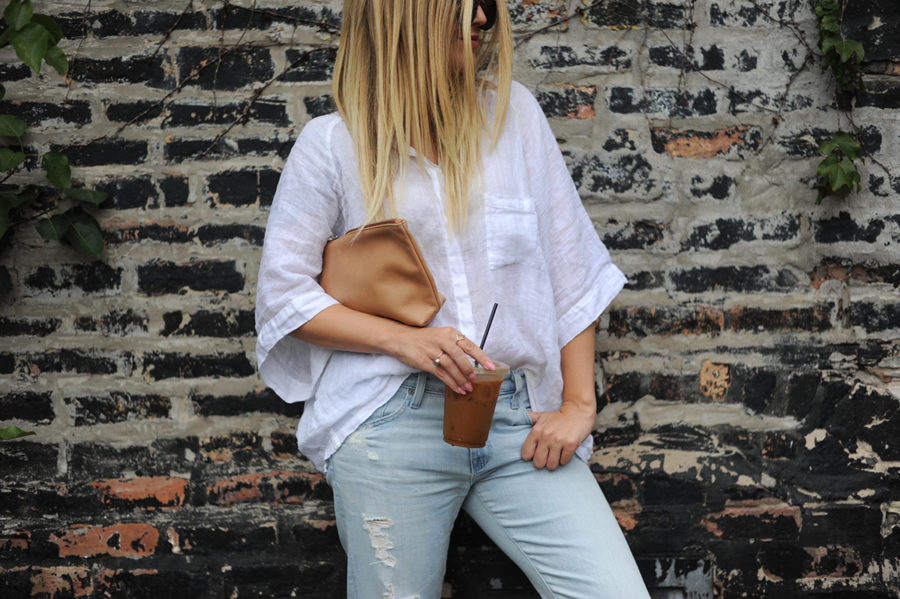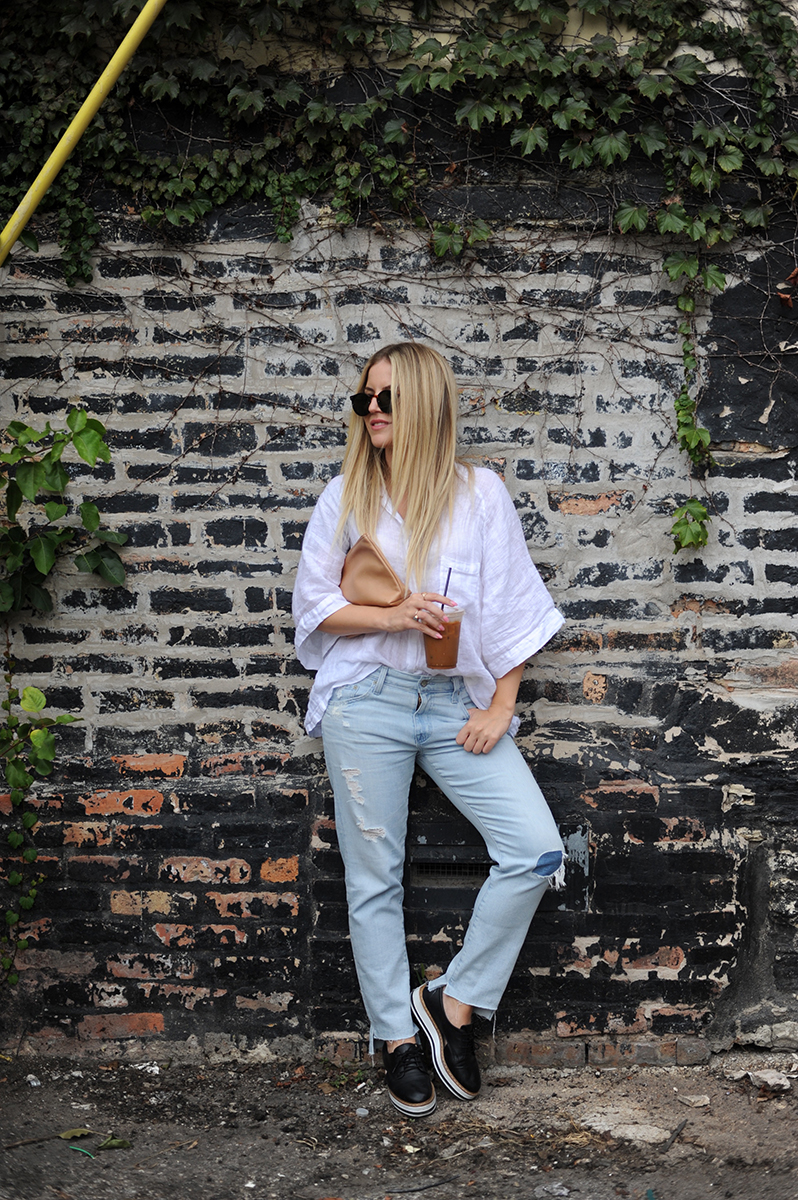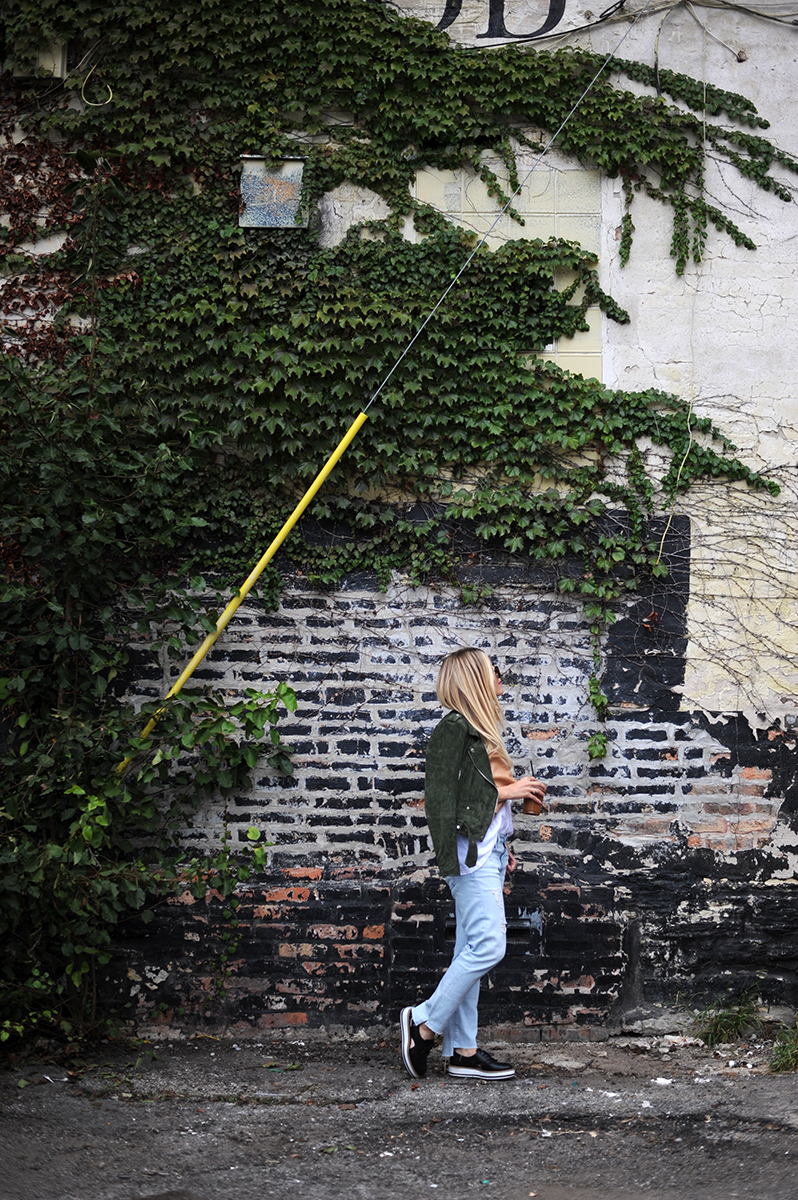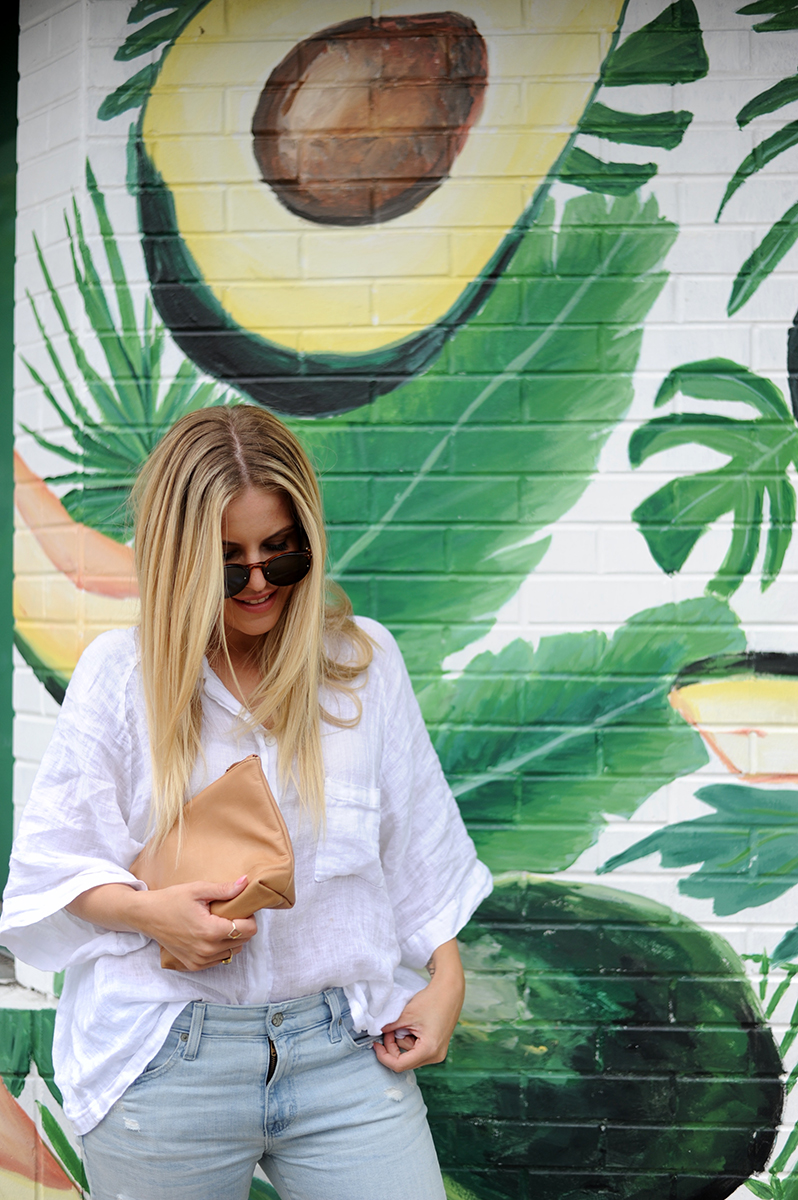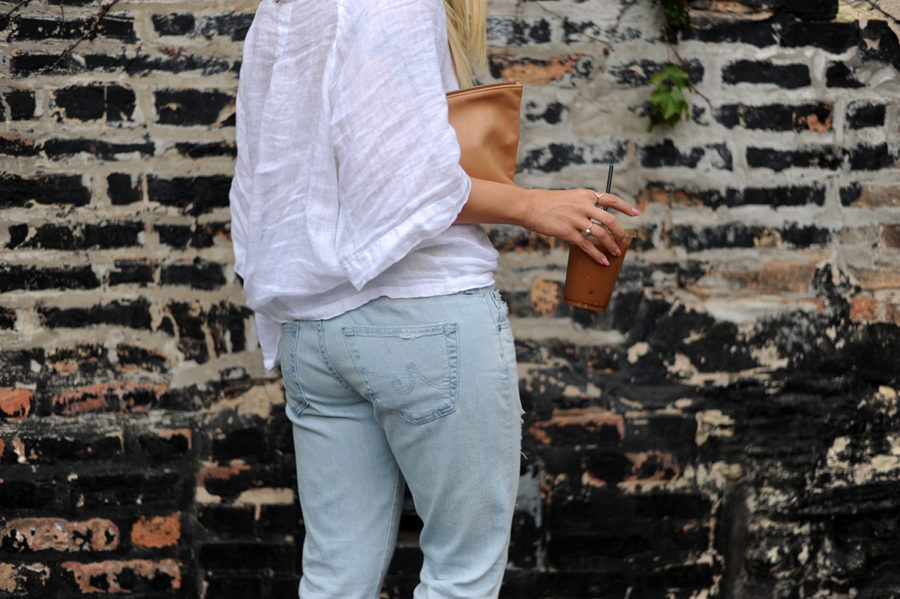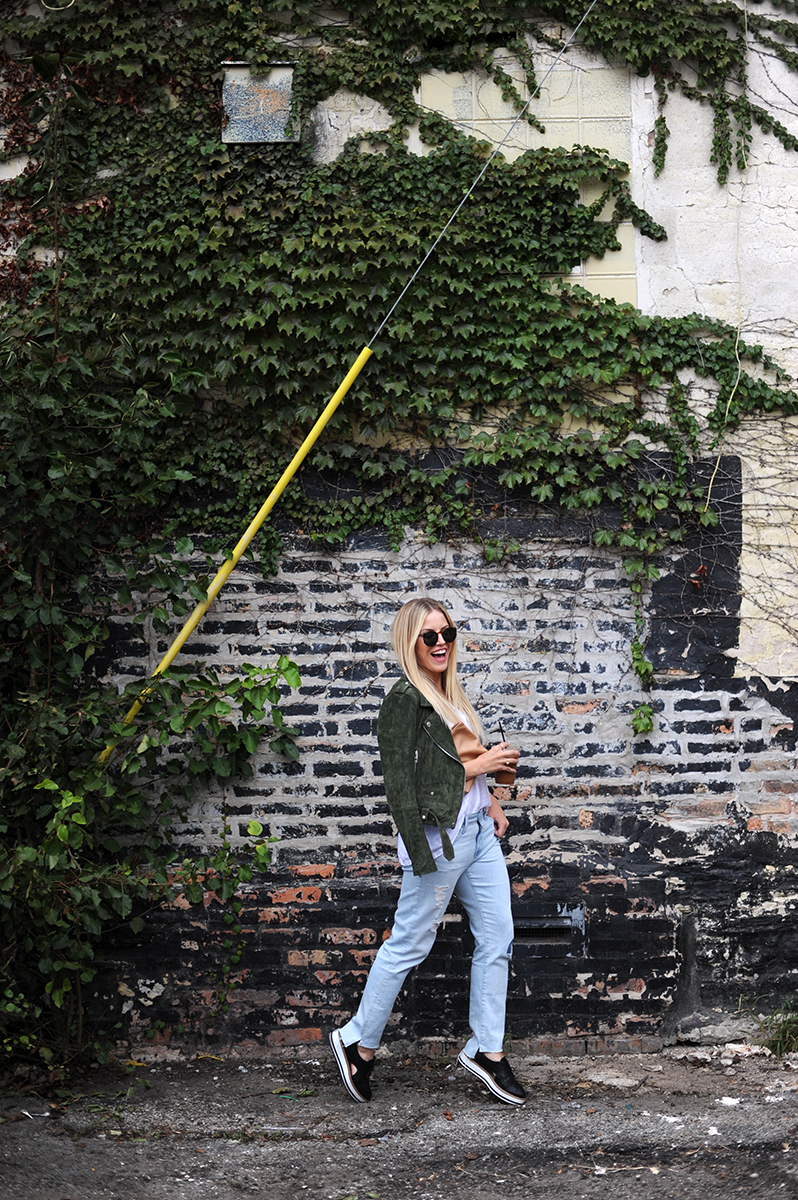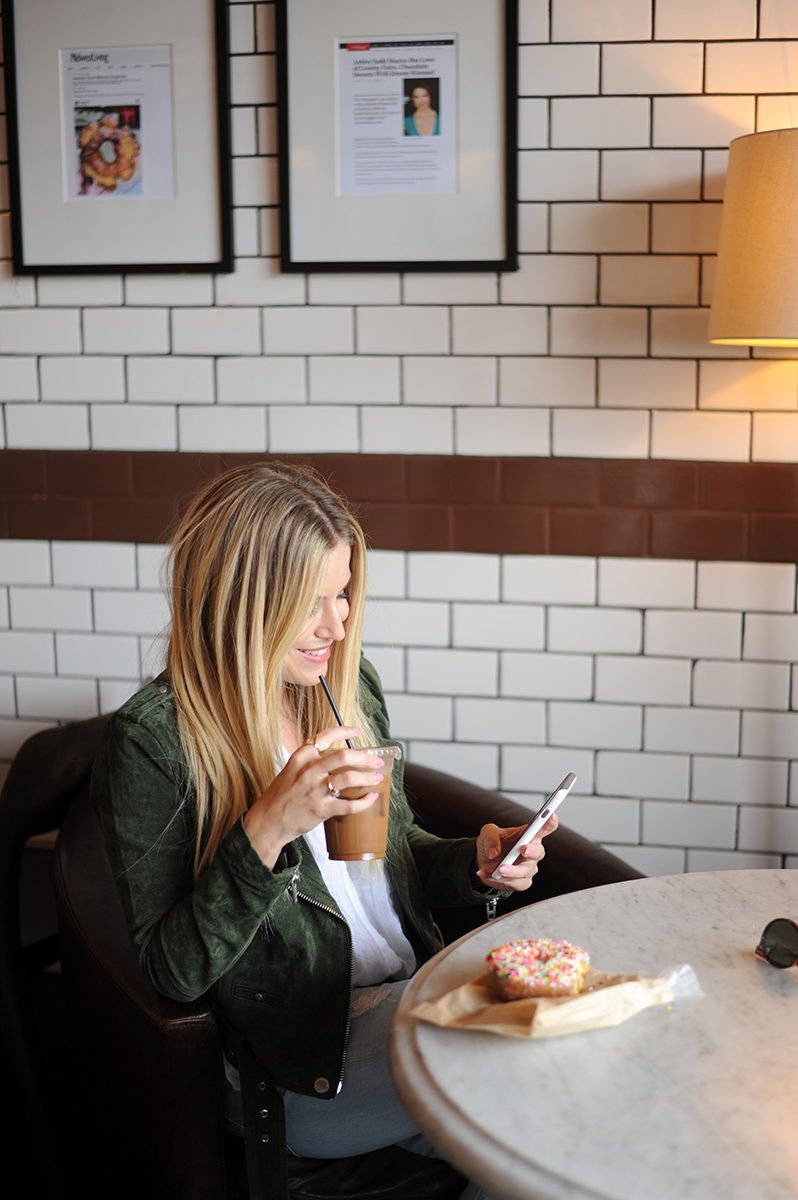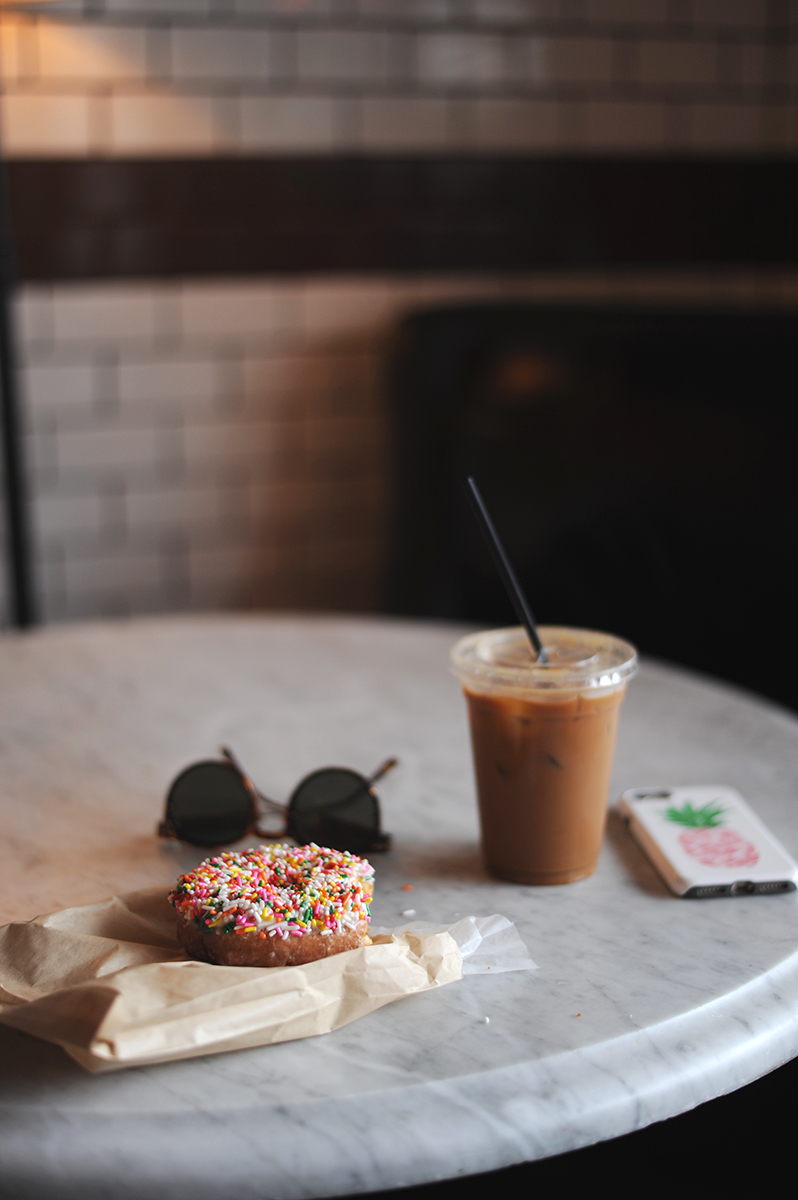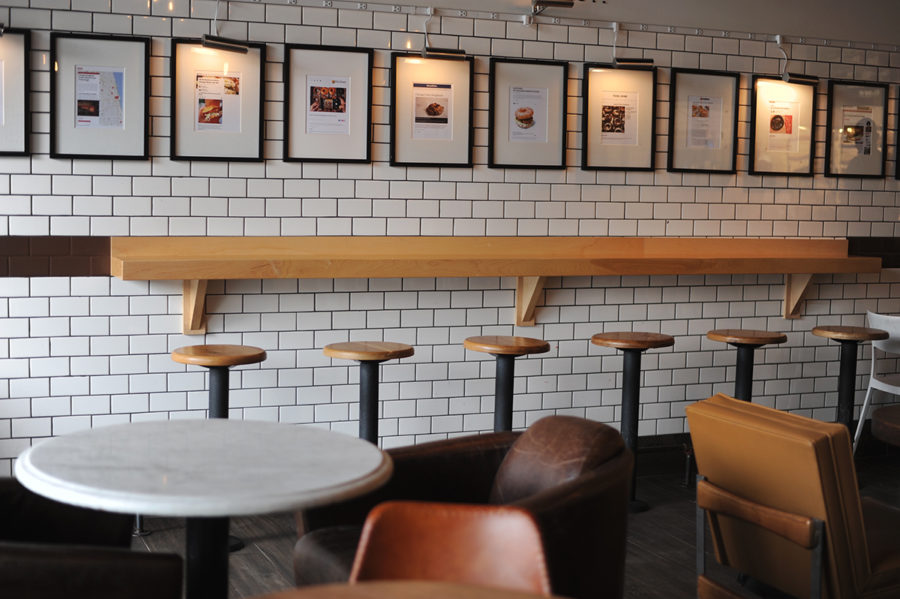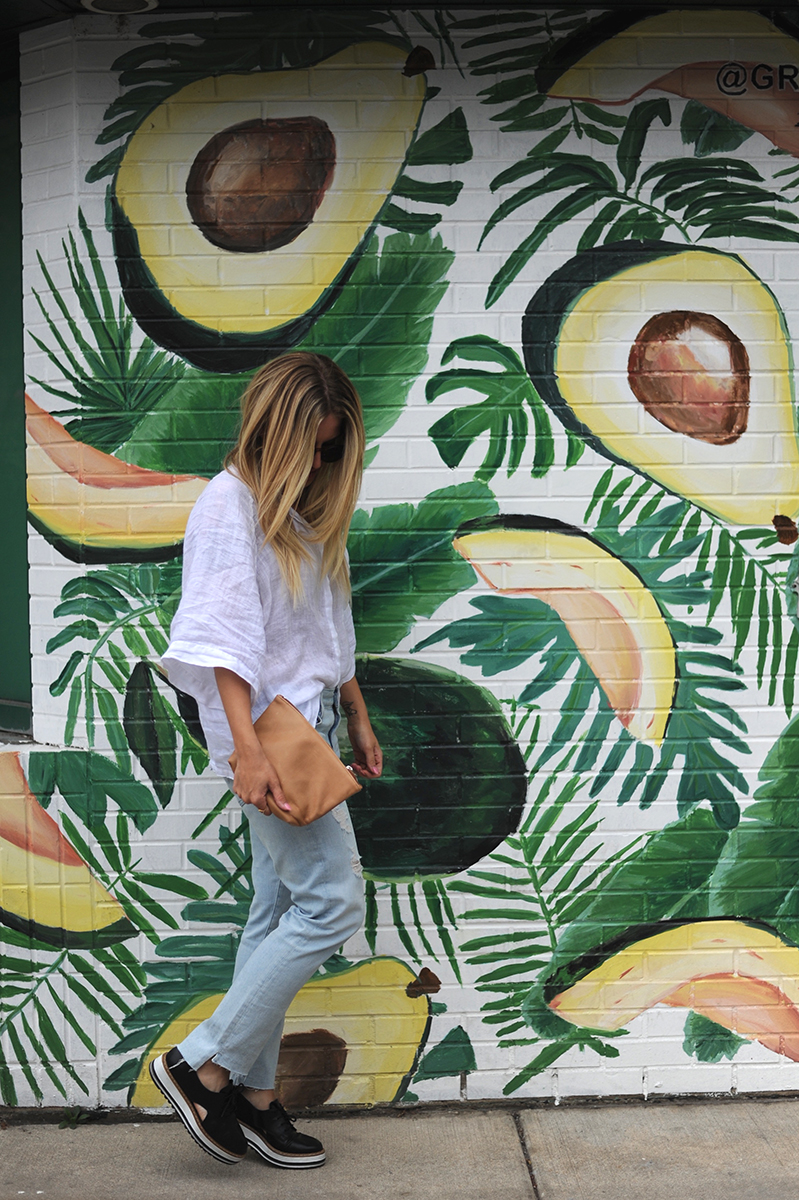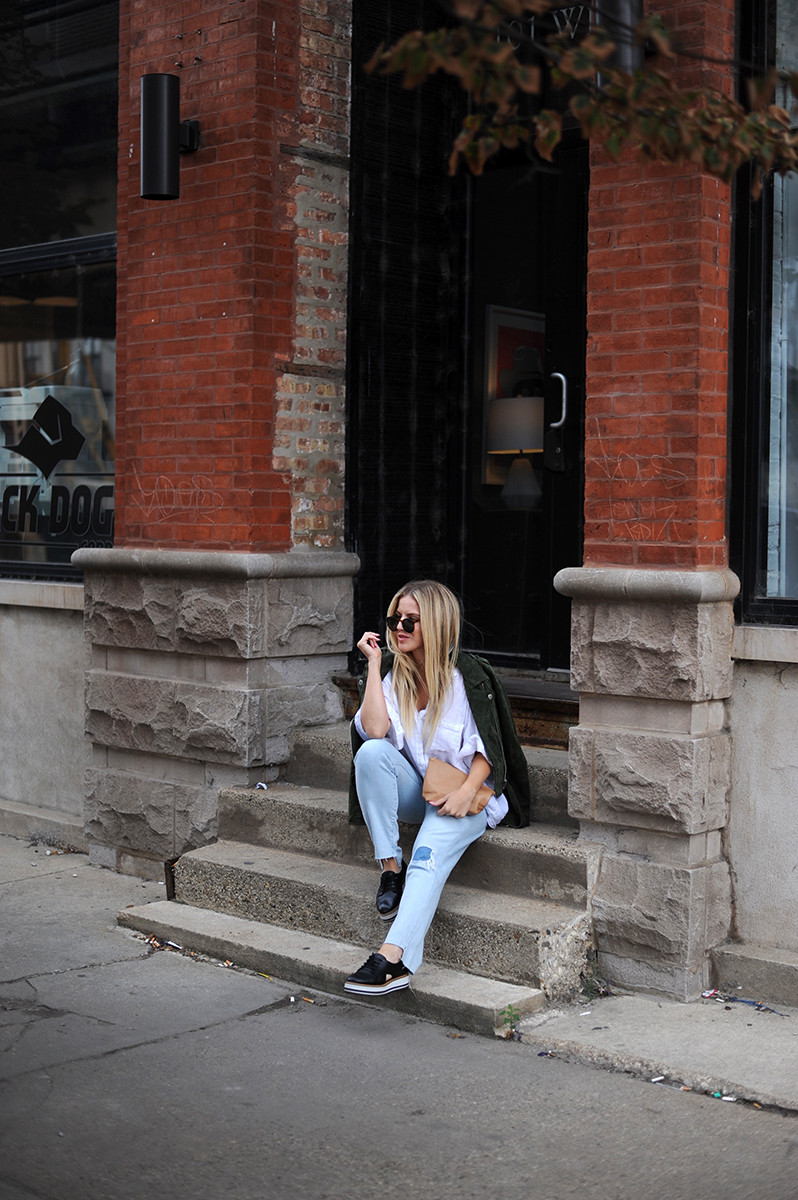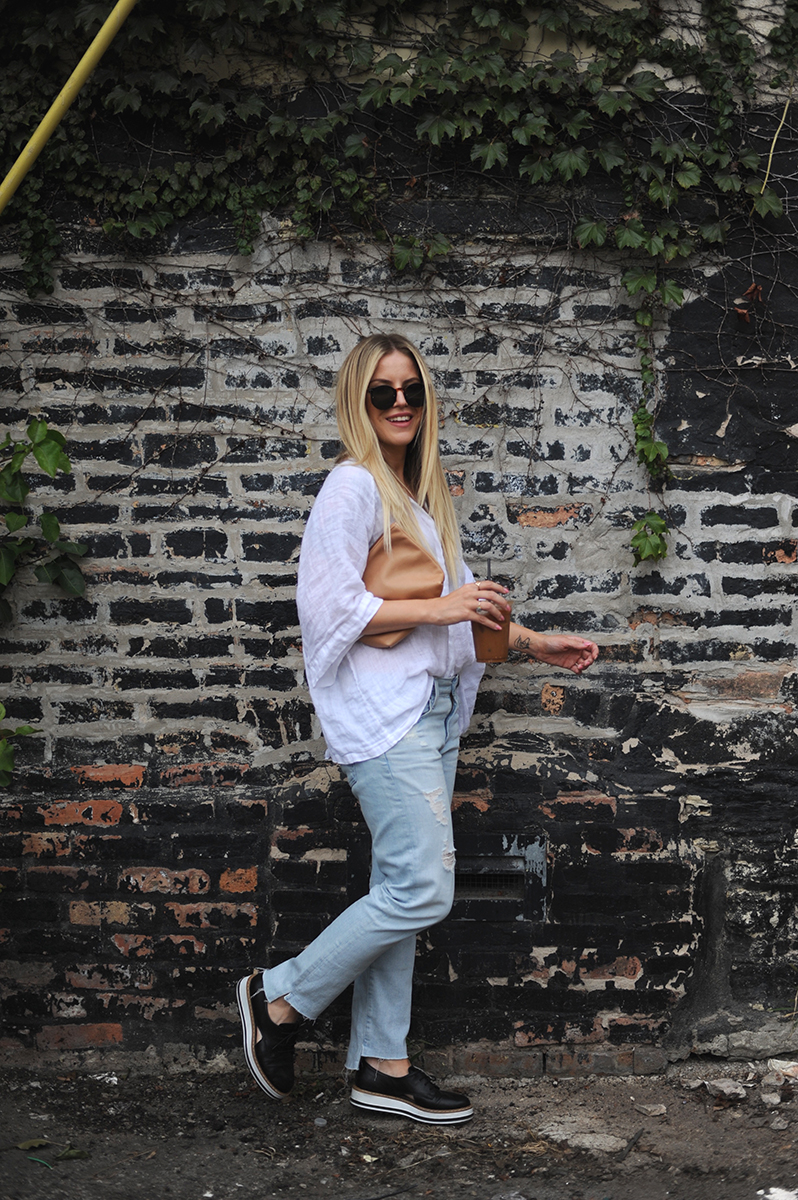 AG Adriano Goldschmied Ex-Boyfriend Slim Jeans and suede jacket c/o Zappos