This post has been sponsored by American Greetings. All thoughts and opinions are my own!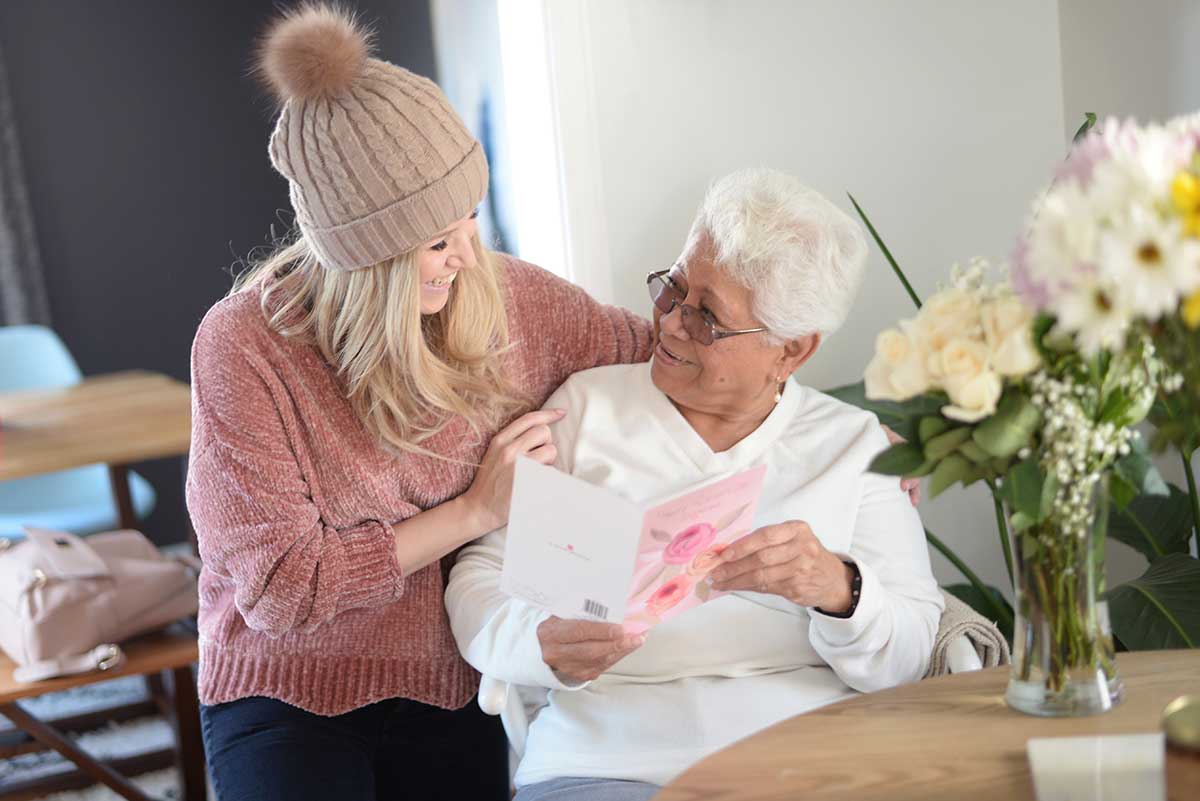 I don't often celebrate Valentine's Day in a typical romantic fashion and this year I thought I'd take the opportunity to celebrate my favorite ladies in my life: my mother and grandmother.
My paternal grandmother and my mother could not be more different. My mom is outdoorsy, never cared for fashion or beauty and prefers animals over people. My grandma is more like me and would love a day at the spa or spend an afternoon shopping. Taking their personalities into account, I took different approaches to their Valentine's Day card and gift selection.
Searching for the Perfect Card
The American Greetings Valentine's Day card selection at Meijer was quite expansive and I was able to easily search for the perfect warm and affectionate card for my grandma and also a more light, fun version that I thought would be more appropriate for my mom.
I appreciate the variety American Greetings offers because people come with such different personalities and relationships with their loved ones and this all factors in with the card selection. I spent more time searching and reading cards than I think I ever had because I loved so many, but I think I found the perfect ones for them!
For Mom
Since my mom is pragmatic, no nonsense and doesn't usually get swept up in anything beyond her needs (unless it's a horse or dog), I like to treat her to things she might want or need, and doesn't often get. She's an animal lover to the core and, naturally, I found her the perfect puppy card to gift her along with a Meijer gift card, candle and a bouquet of Chrysanthemums.
For Grandma
My grandma is one of the toughest women I've ever met, but she's also very kind and loves a little indulgence if it's available to her. I love to treat her to anything of luxury when I can; whether it's a manicure/pedicure or a hotel stay to get away. For Valentine's Day, I found the perfect grandmother card that's feminine, sparkly and floral—everything she would just love. And I treated her to a day at the spa to get a relaxing facial, and of course, roses!
A Thoughtful Valentine's Day
Even though I included gifts with the card, I know what matters most is the thought behind it and showing appreciation. I love them most, so they deserve a card above everyone else! If you're shopping for Valentine's Day cards this year, make sure to peruse the American Greetings section at Meijer. There are so many choices and the small, thoughtful purchase will mean a lot to your loved ones—I know my mom and grandma loved theirs!