Sponsored by Zappos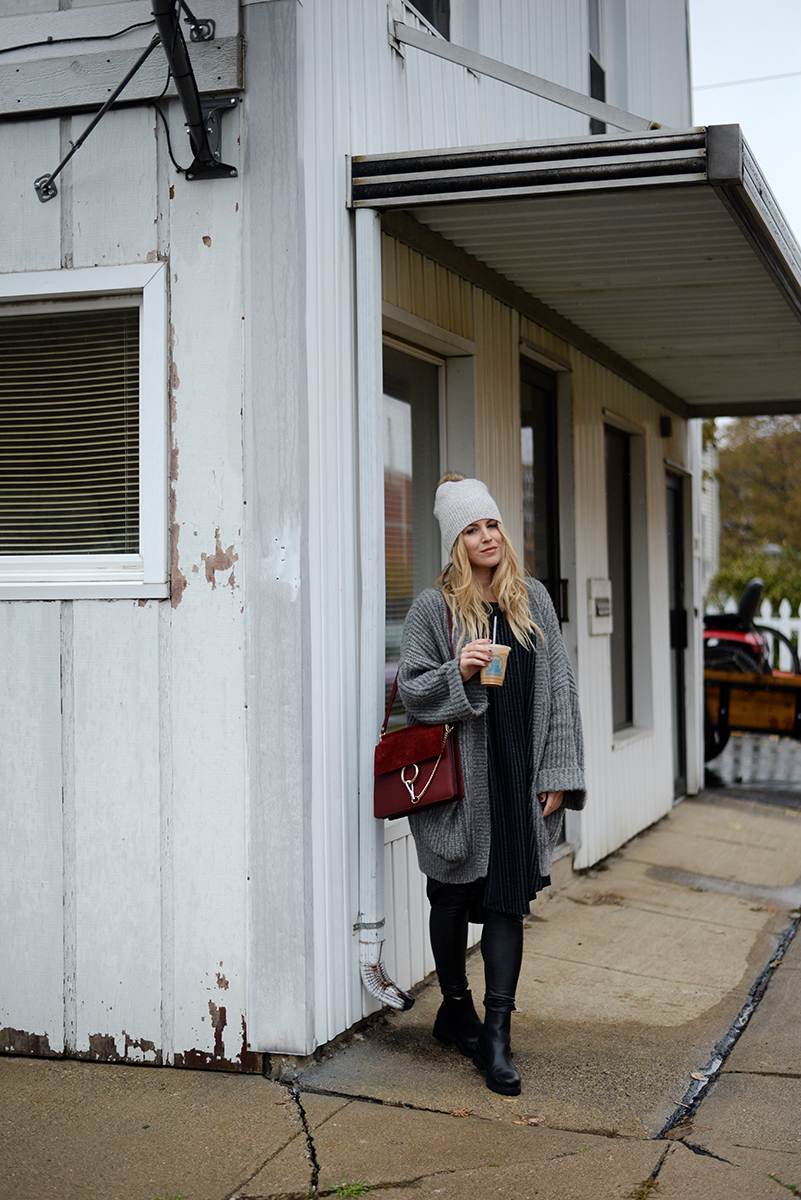 Michigan winters are no time to skip practical shoe wear and I'll admit I've overlooked the practical waterproof boot in favor of a stylish shoe. Most of the time, those boots just aren't cute to me even though they're necessary to survive the wet and cold.
A Transitional Boot
For me, I need the combination of a boot that's something I would normally already wear with the added bonus of practicality and that boot is by La Canadienne. I partnered with Zappos to try these babies out and I may have been a little skeptical that a cool ass pair of boots could check off the boxes of comfort and waterproof. And they did.
Finding Your Perfect Waterproof Boot
As I began my search, I wanted something black and Chelsea-boot like that could transition well into my wardrobe and transition seasons, which is why I love the Conner boot by La Canadienne. I'm glad I did my research and found the perfect pair because I've been wearing them nonstop to work and on weekends with or without the elements.
Here are a few things to keep in mind as you choose your perfect all weather boot:
Find your perfect fit
Read the reviews to select your shoe wisely on size and fit. If you're a sock wearer (I'm not), you may need to size up especially if you prefer thick, wool socks in the winter. I hate socks so I chose a half size down. I'm typically an 8 or 8.5 and the 8's fit perfectly. Sans sock.
Choose the right boot style
Maybe you're into a western style boot, tall boot or something edgy like my style. For me, I knew the right boot would need to include these three elements: 1. Look like a boot I would already wear and not like some weird rain boot. 2. Include some stylish, trendy accent that fits my style, namely chunky 90s style boot in black. 3. Meet my comfort requirements. And added bonus, this style provides enough weather protection.
Know Your Climate
I think your climate can play a lot into the best pair of waterproof boots. I love a less than practical boot like something with waterproof suede and a decent sized heel, but if you're looking for something to wear day-to-day in snow and rain, something a little more supportive, yet breathable may be best suited for you! And something with added warmth may work best for cooler climates.
Any Occasion
You'll notice I've styled them two ways here to give you an idea of how they can transition from bundled up winter to a warmer, rainy day. And once you find the perfect pair, you'll want to add them to any look because they're comfortable, practical and fit your style no matter the weather.