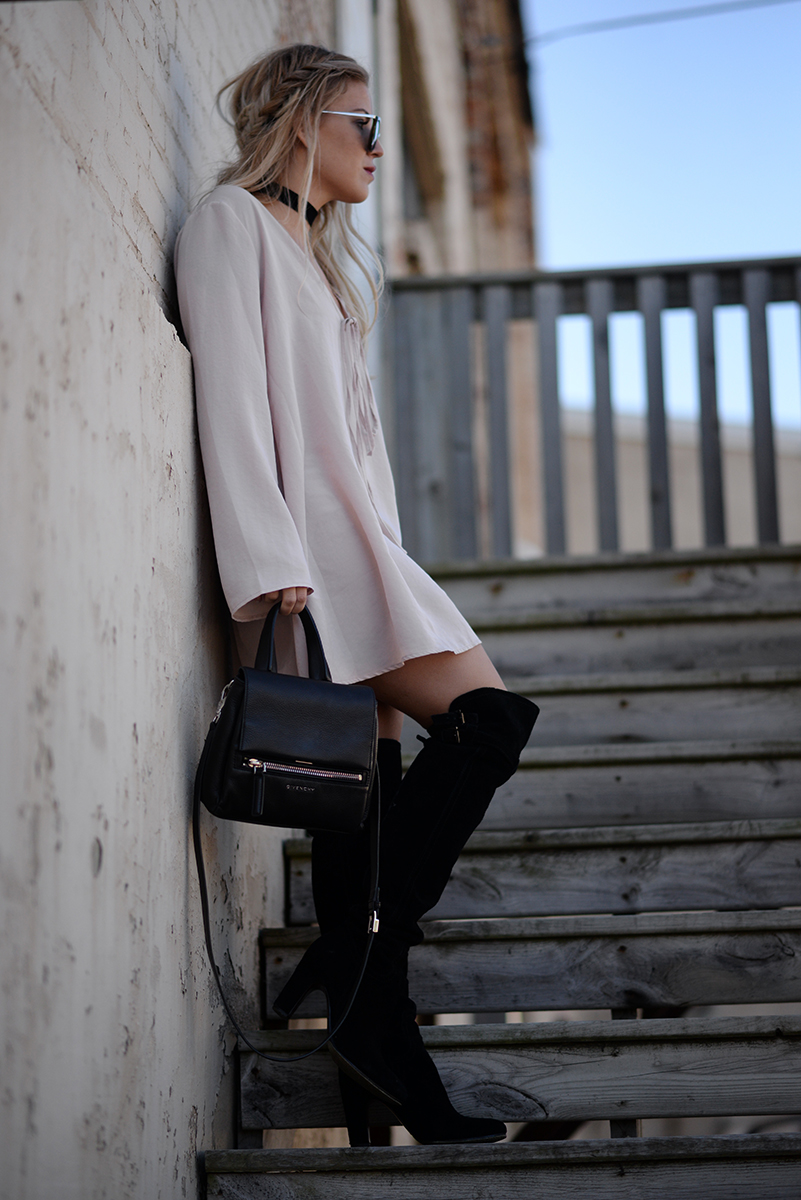 Styling a Bell Sleeve Mini Dress
With short legs and a love for anything bell sleeve, this sweet little mini dress spoke to me on a web site page. When I got it in the mail, I realized it was a lot more sheer than I thought, very low cut and the material is reminiscent of doctor and nurse scrubs. I've had it in hanging in the closet for months now and finally found the right slip dress (and black lace bralette not pictured) to wear underneath.
Last Weekend
My friend Katherine got married last weekend and I loved my bridesmaid hair so much, I kept it intact for an extra day. I love a disheveled braided hairstyle so I didn't mind that it wasn't as smooth or polished as it was for the wedding. I threw an oversized black vest over the dress for added warmth and spent my day sipping a pumpkin spiced latte and eating the most delicious pumpkin muffin before heading to my friends to help her re-style items in her closet..and then I changed into leggings to scrub my kitchen cabinets. The life of a new homeowner. Good times.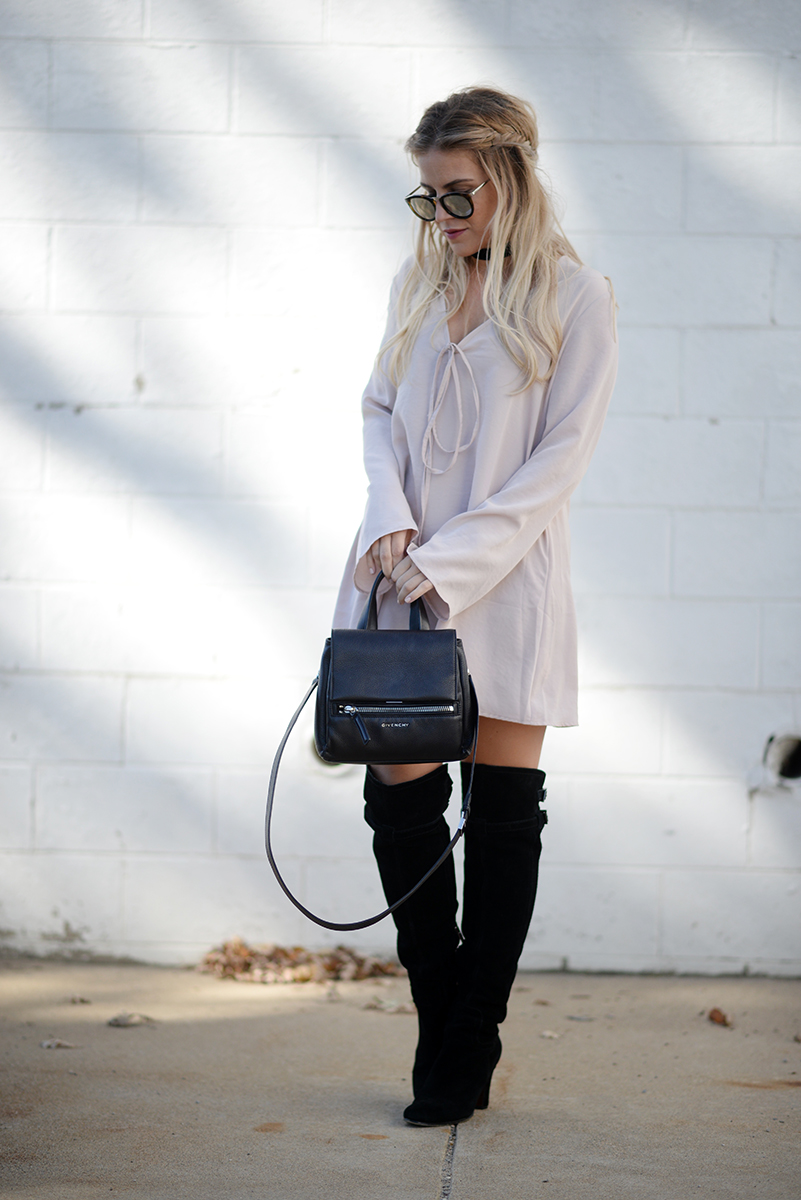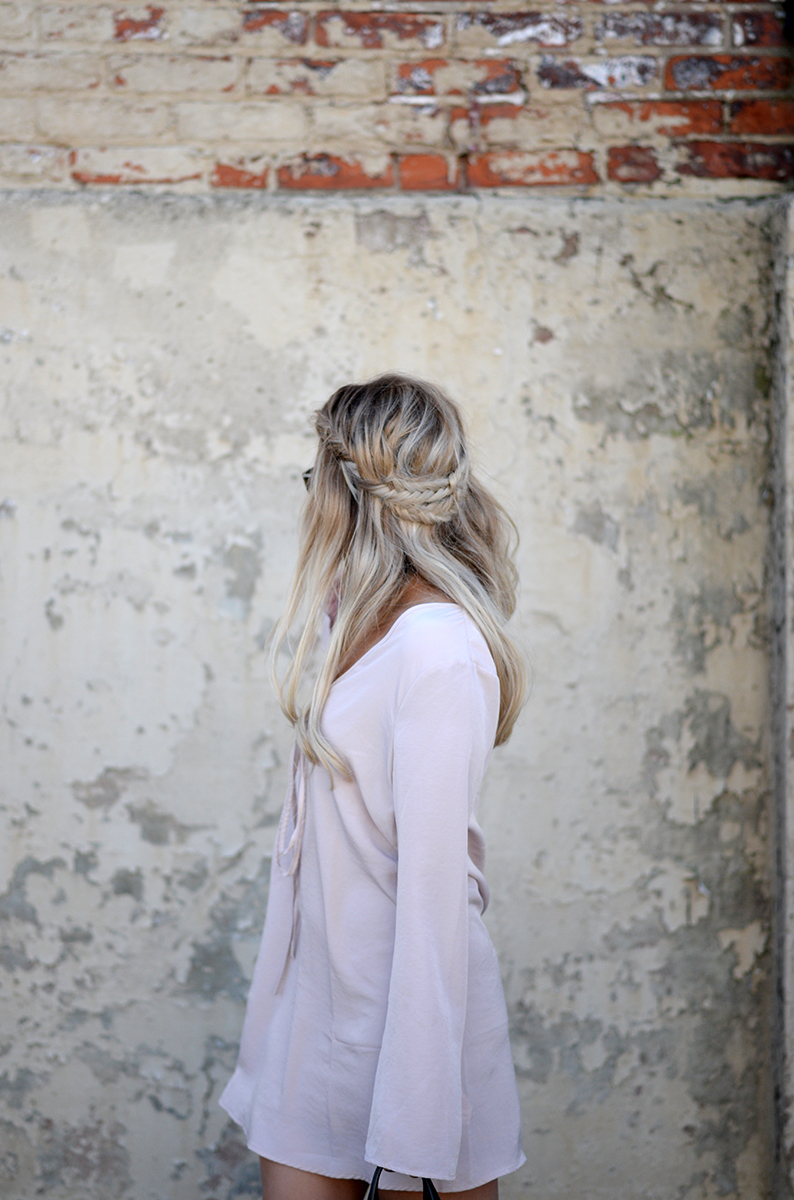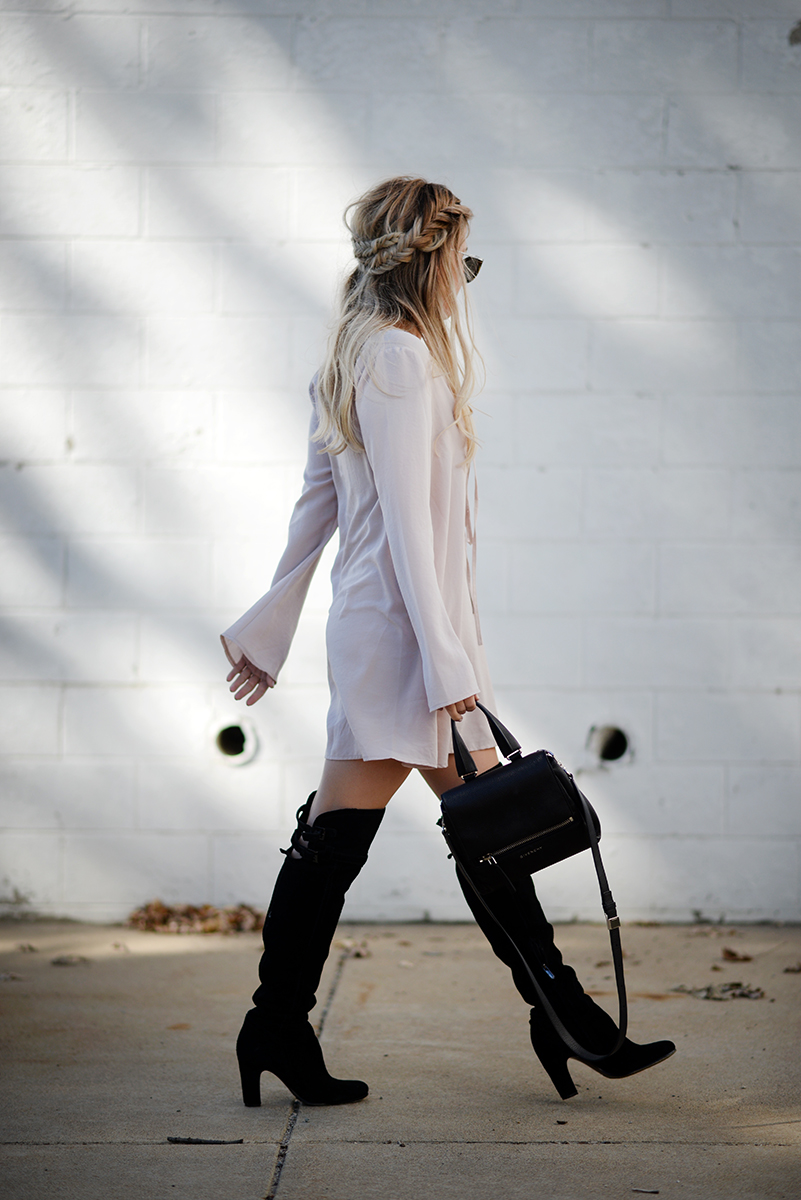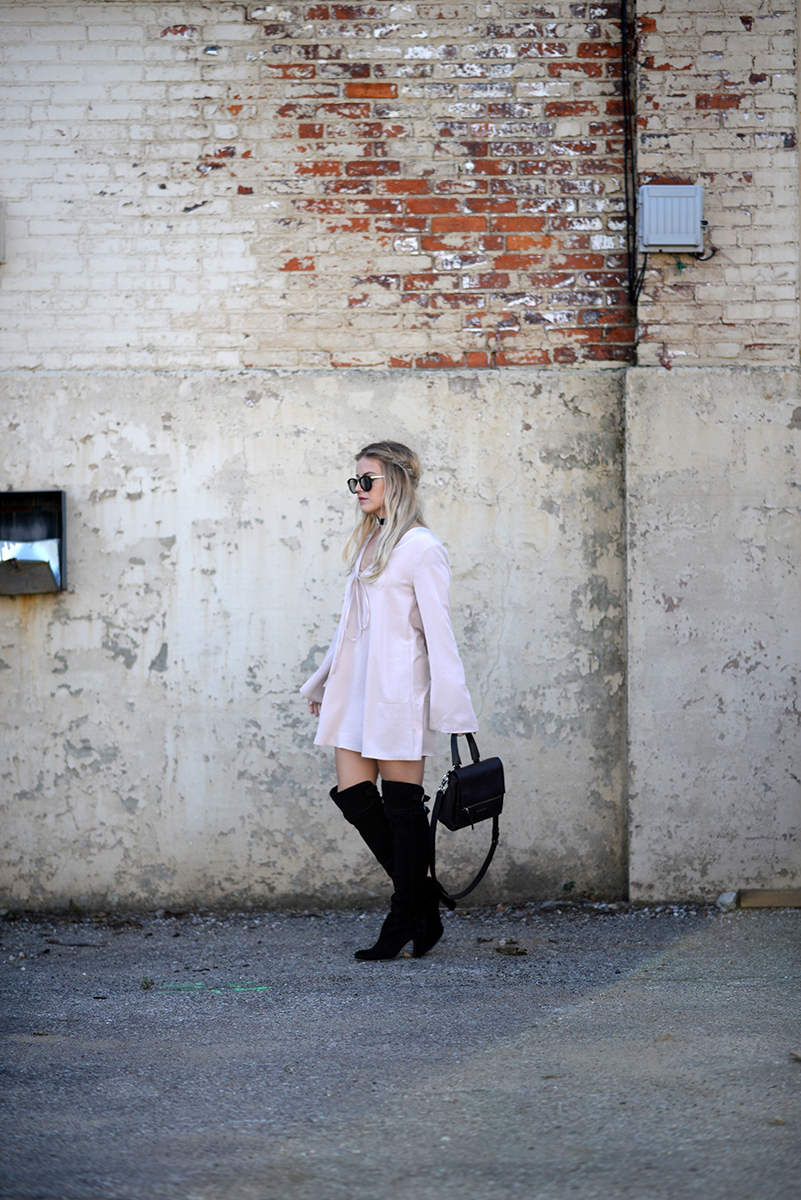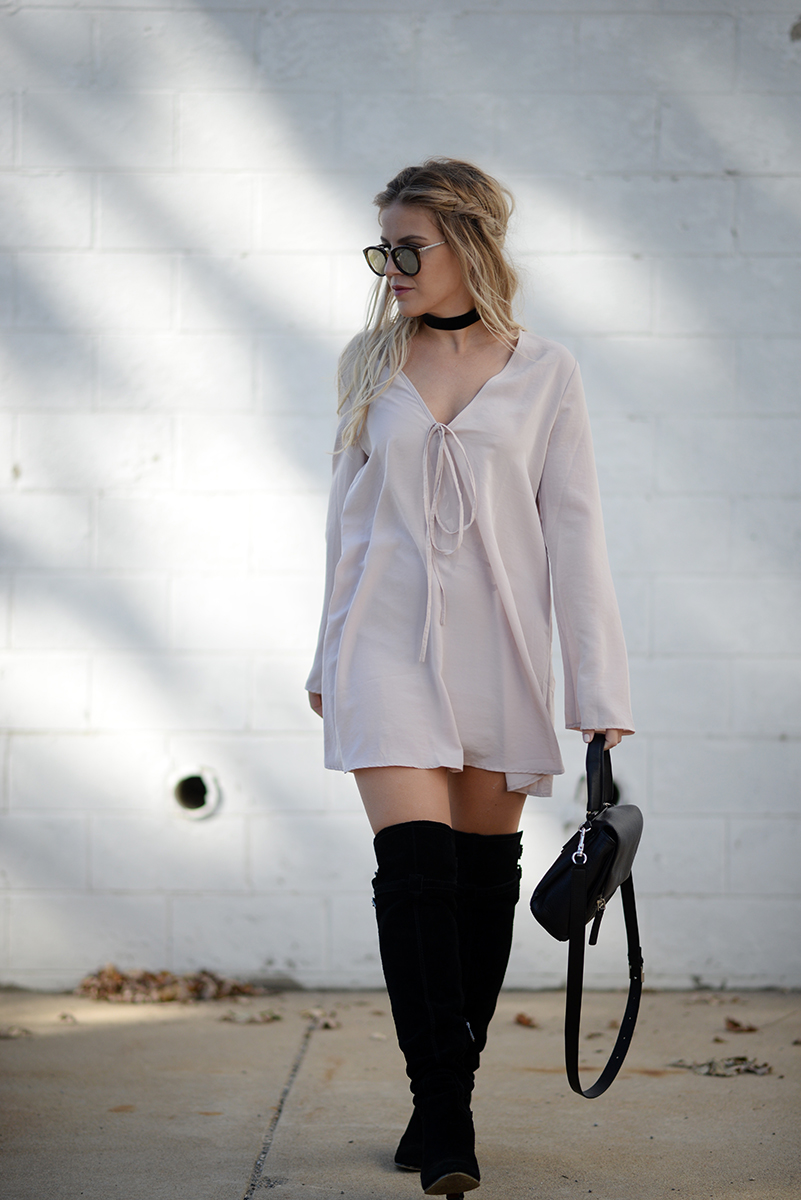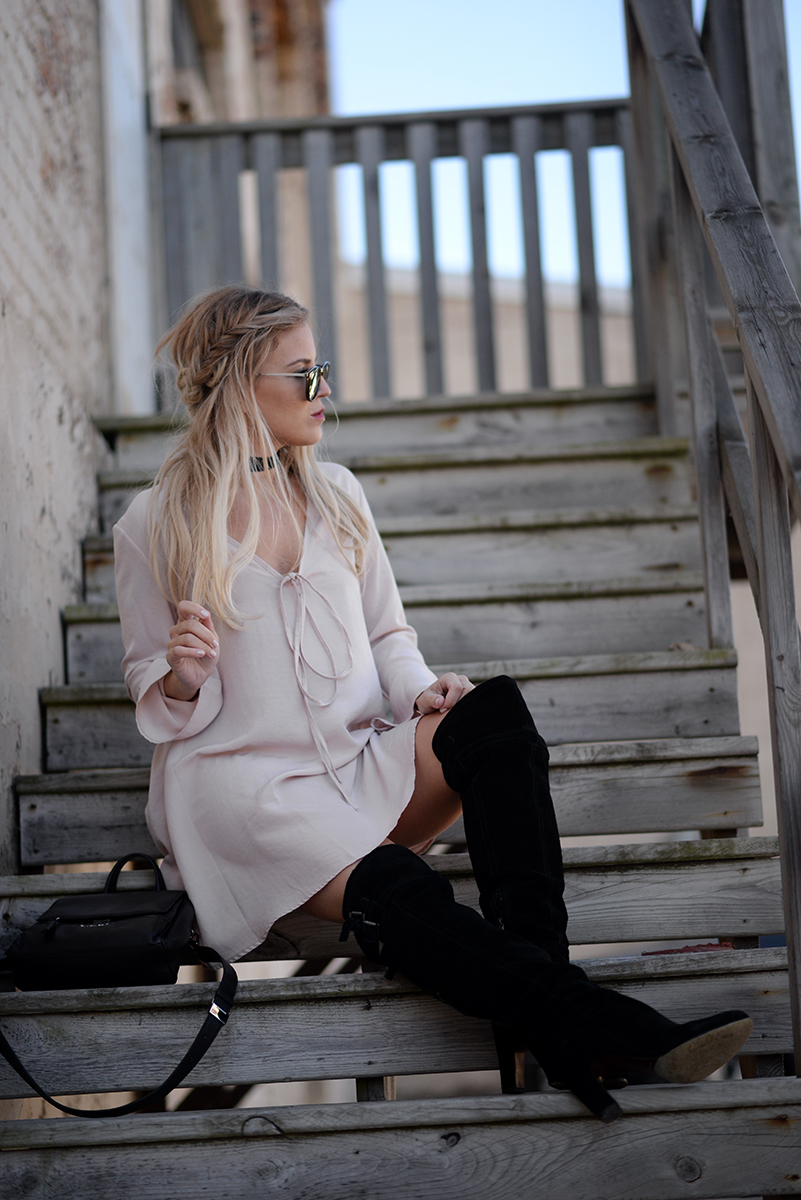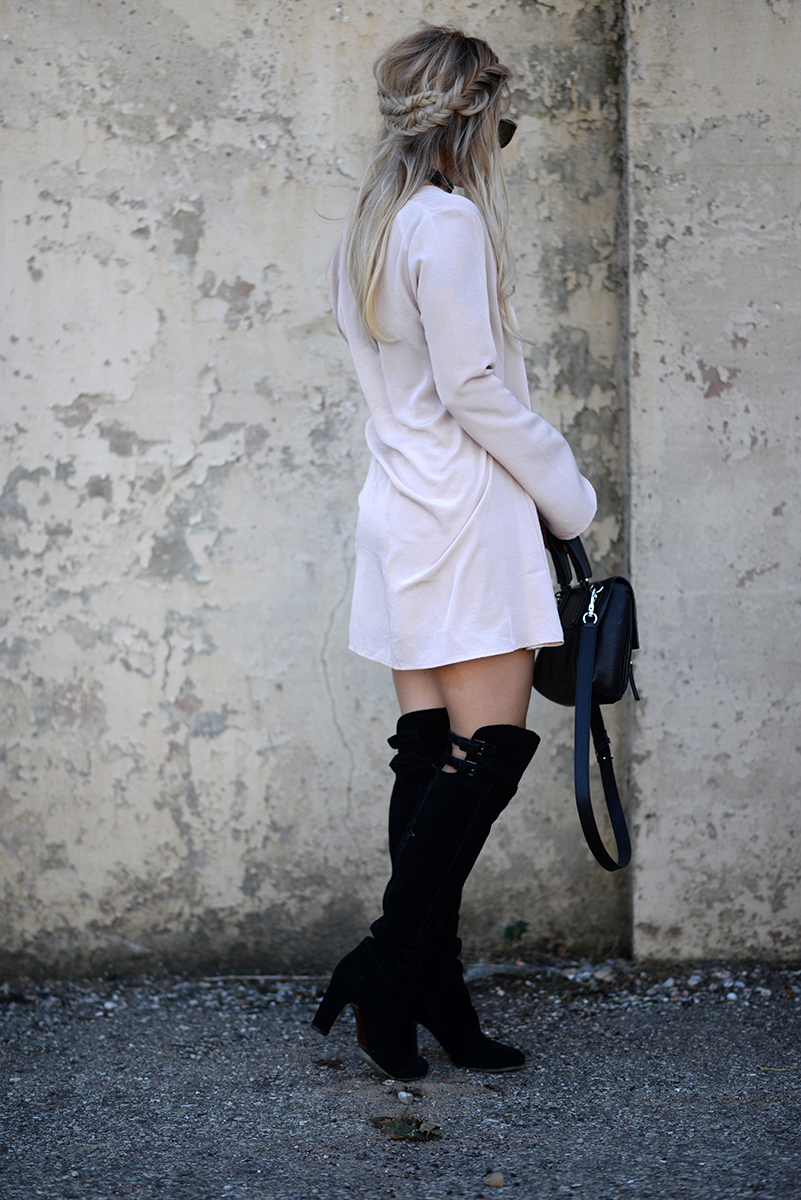 [Hair by Sarah R. at
the Standard
, Dress from
Missguided
, over-the-knee boots from
Steve Madden
(
similar pair for $99
!), choker by
Vanessa Mooney
, bag by Givenchy]