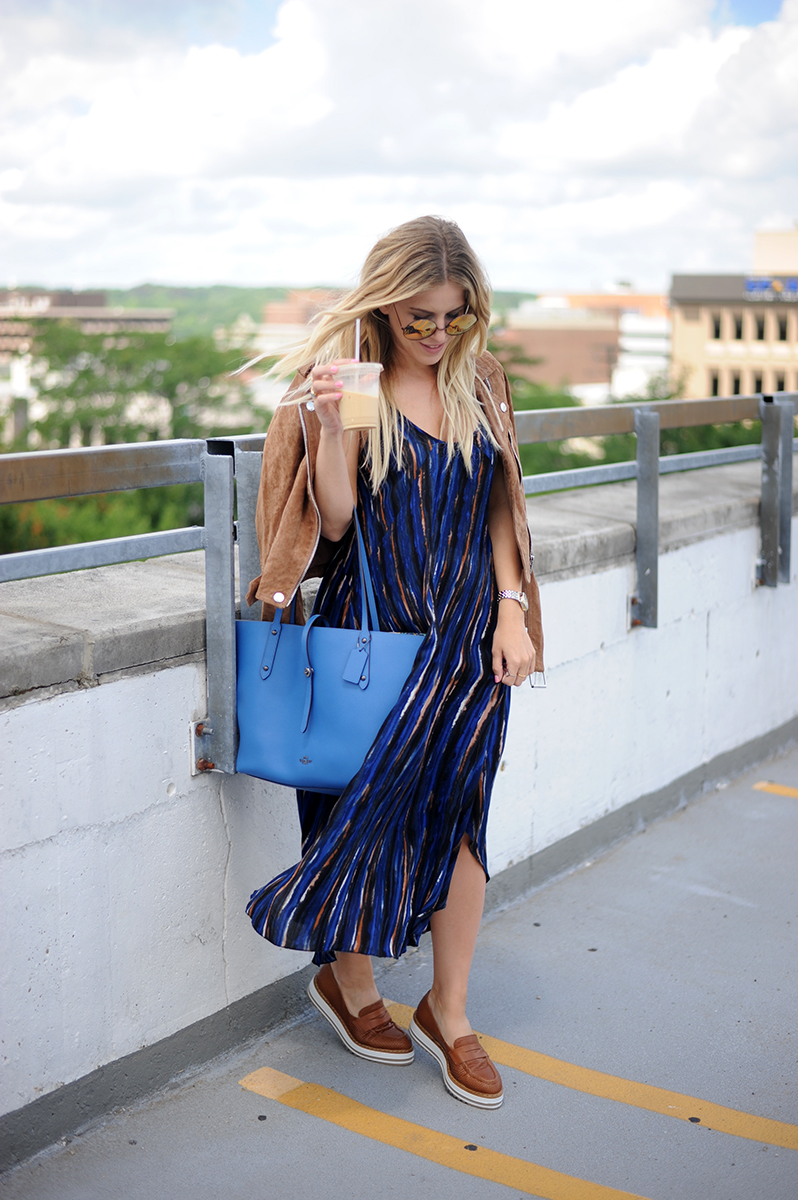 A2
As a MSU Spartan, I feel this innate desire to hate on rival University of Michigan and it's super cute town Ann Arbor..but this city is incredible and I love to visit. I wish East Lansing had some of the elements of Ann Arbor, but luckily it's just an hour away. I made plans to meet up with Jazz of Bokkie and a Boy since it's a great meeting point for both of us. We've met in person just once before when she modeled for a freelance shoot I photographed and she is absolutely stunning, and hilarious.
We wandered around to a few vintage shops along with Lab Coffee and Fred's for a smoothie. I recommend both of those little cafes along with the Get Up Vintage and Dear Golden for great vintage shopping.
Seeing Blue
Sometimes it's just easier to toss on a dress and go, no fuss, which was necessary because I was feeling a bit fussy. It took me about 30 minutes of taking things on and off before I settled for something easy and effortless. Most of the time, I'm very decisive about everything in life and occasionally I'm reverted to my elementary aged self whining about what I have to wear and unable to decide.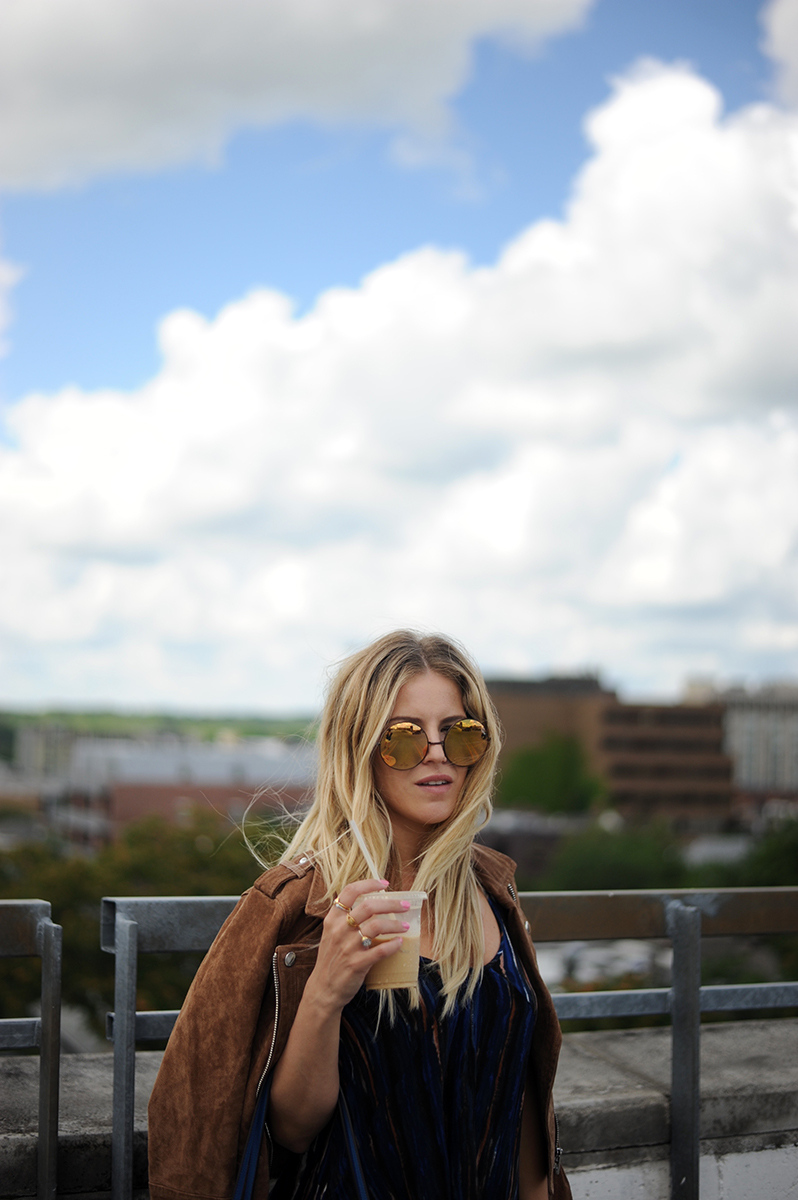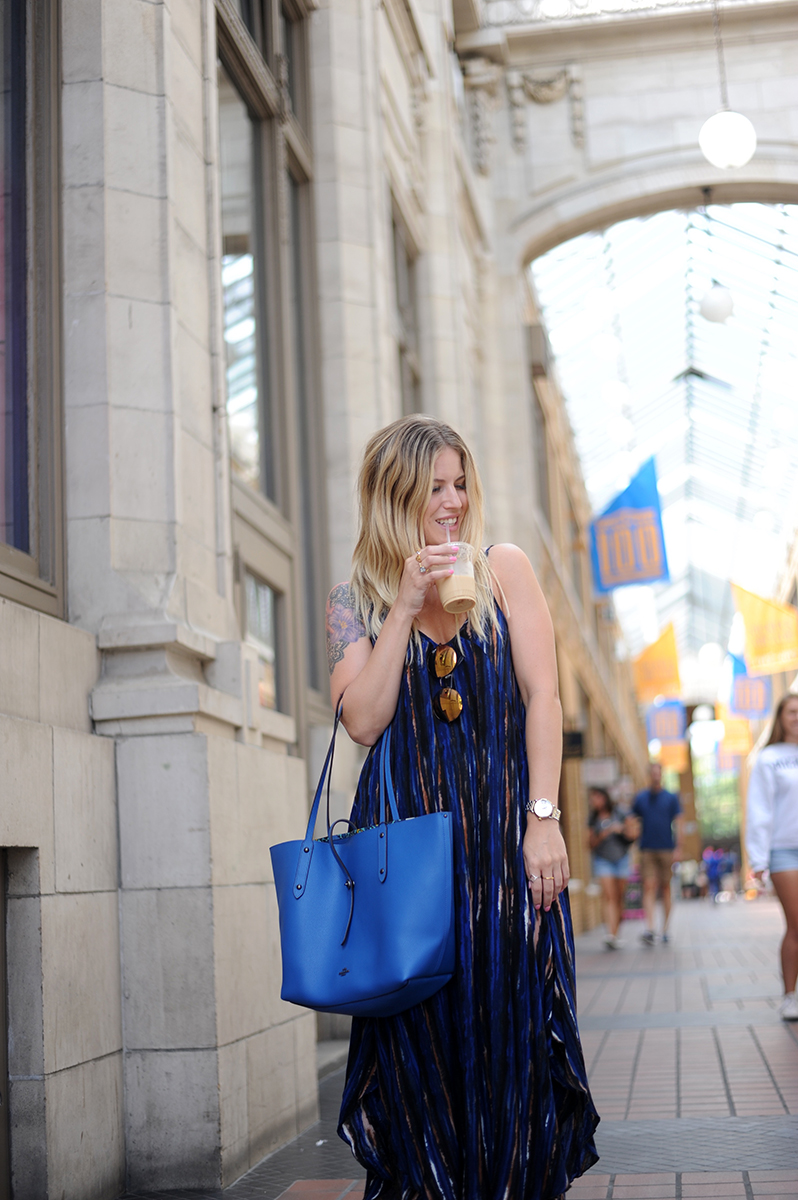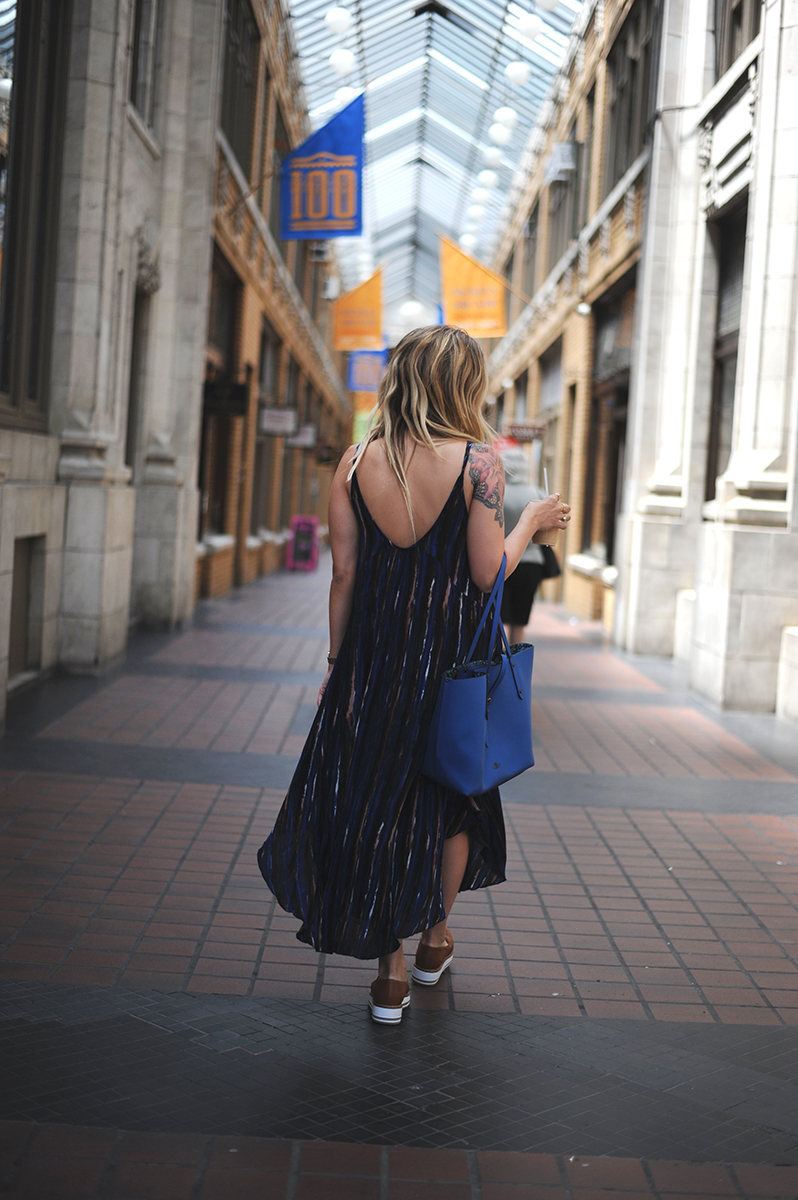 My muse! She is so stunning and I've always been super jealous of natural redheads!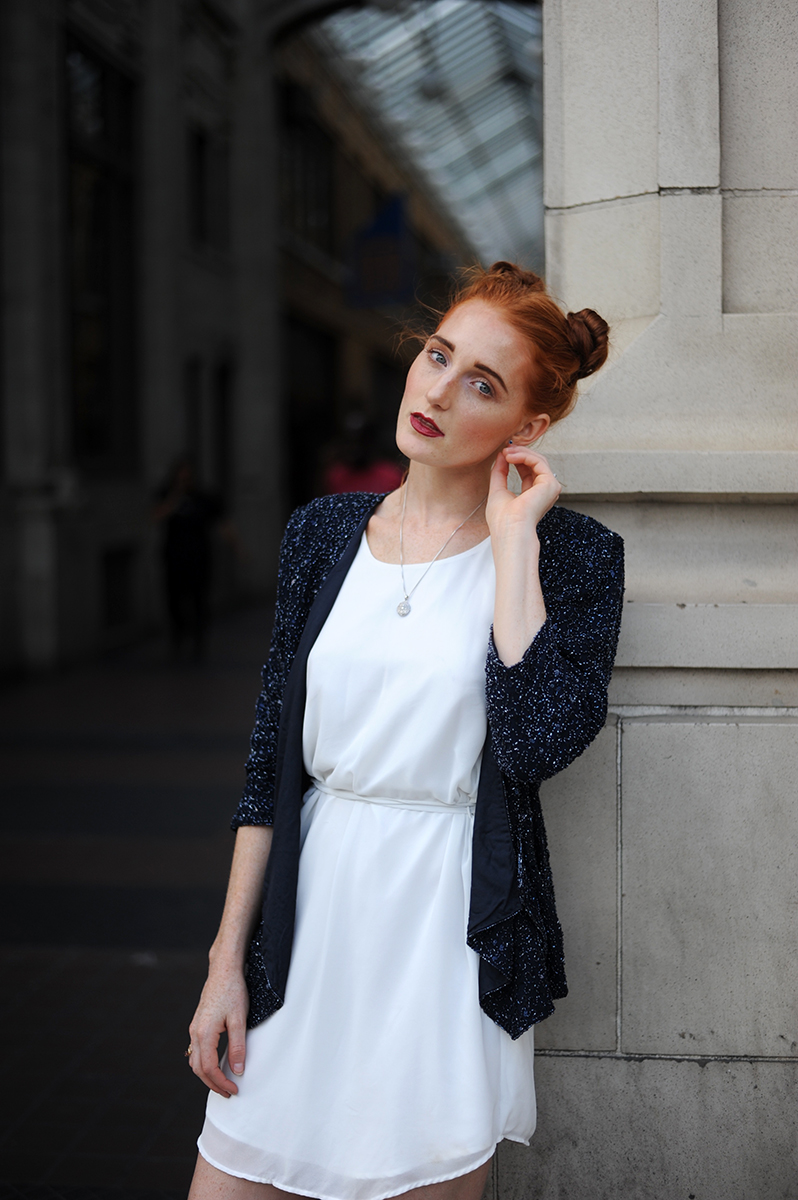 [Dress c/ Black Swan, shoes c/o
Summit by White Mountain
, bag c/o
Coach
]