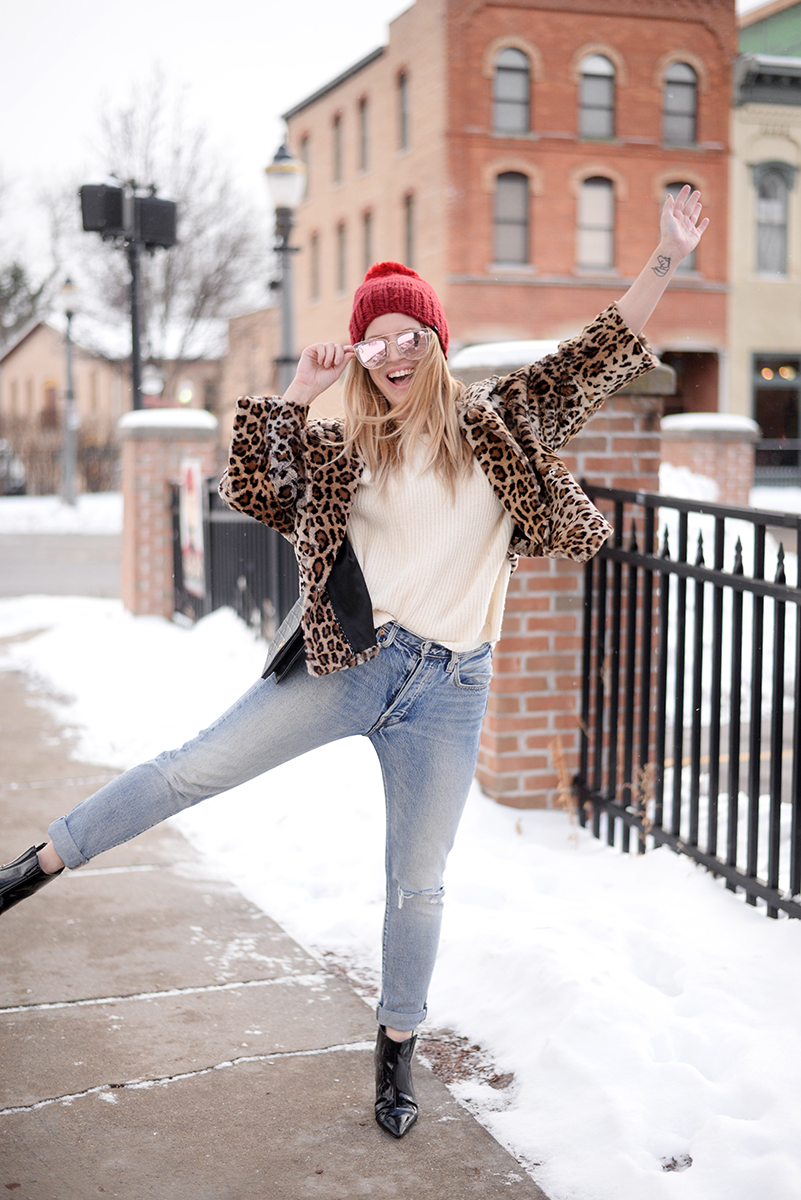 I'm about to lose my shit this winter. The snow is endless and I had such a positive outlook on it in 2017 and now I'm completely over it. My week in Mexico next month can't come soon enough!
Seeing Red
Anywho, I'm big into neutrals (obvi), but I love to incorporate a pop of color into accessories that I can easily take off or change out. I can never seem to fully commit to something loud and bold unless it's easily removable. I had my eye on this knit beanie from Retail Therapy for a few months and I finally pulled the trigger and if winter is here to stay I guess I better have more fun and functional hats. I paired it with a cream sweater, my most prized vintage coat and jeans that make me somewhat immobile (damn no stretch denim.)
Mixing Old with New
Vintage coats like this one will get a second life in my closet. I like the idea of having something special that most likely no one else will have and if I can find the story behind it, even better. I bought this coat on consignment from Bella Furs in Grand Rapids.
They wouldn't tell me much except that the previous owner was a well-known figure in the Grand Rapids area. I saw on my receipt that it was on consignment from a Van Andel, a last name I recognize as a Michigander. It's pretty cool that my peasant ass can own a secondhand item from the likes of a Van Andel! This Chanel bag is also vintage, but I have no back story. I simply like that it was more affordable since it's old as fuck and a little beat up.
I incorporated some new and added the Dierdre Double Horn Pendant by Stella and Dot–a piece designed by Rebecca Minkoff. I'm a fan of the gold mixed with the hematite pendant–a piece I can mix and match with whatever I wear like this look!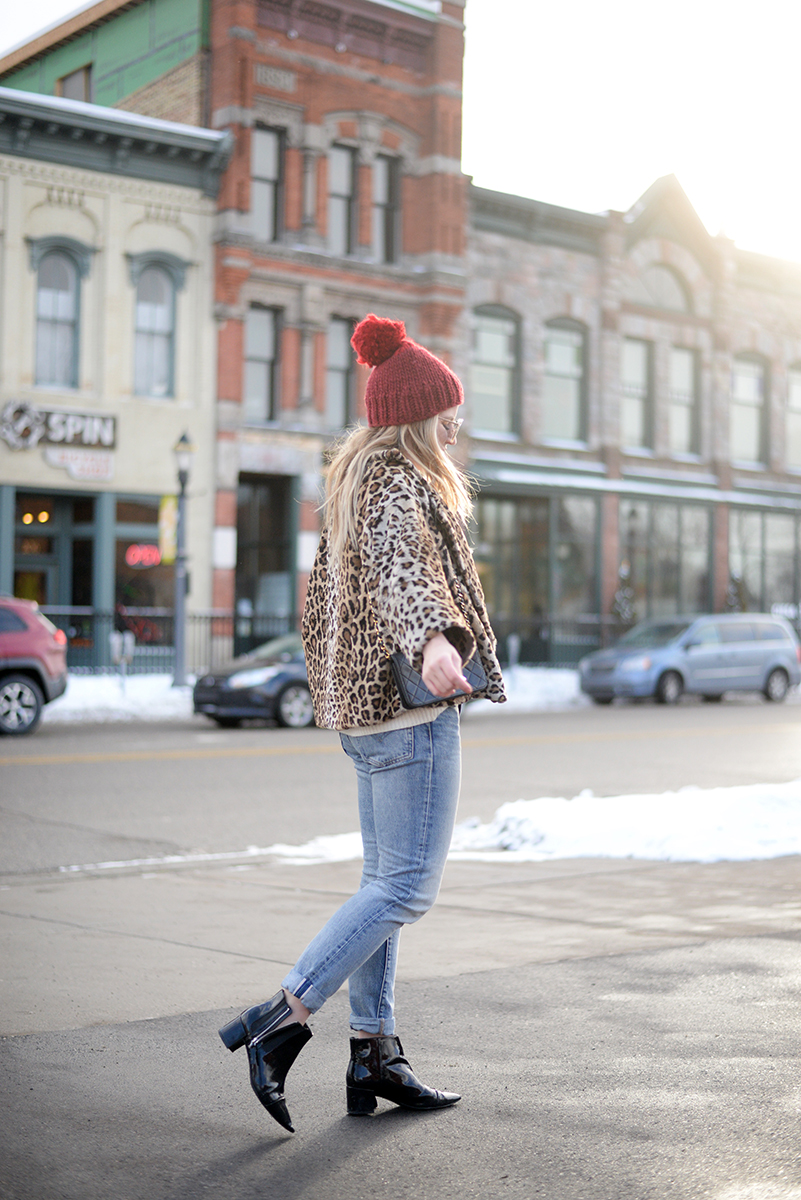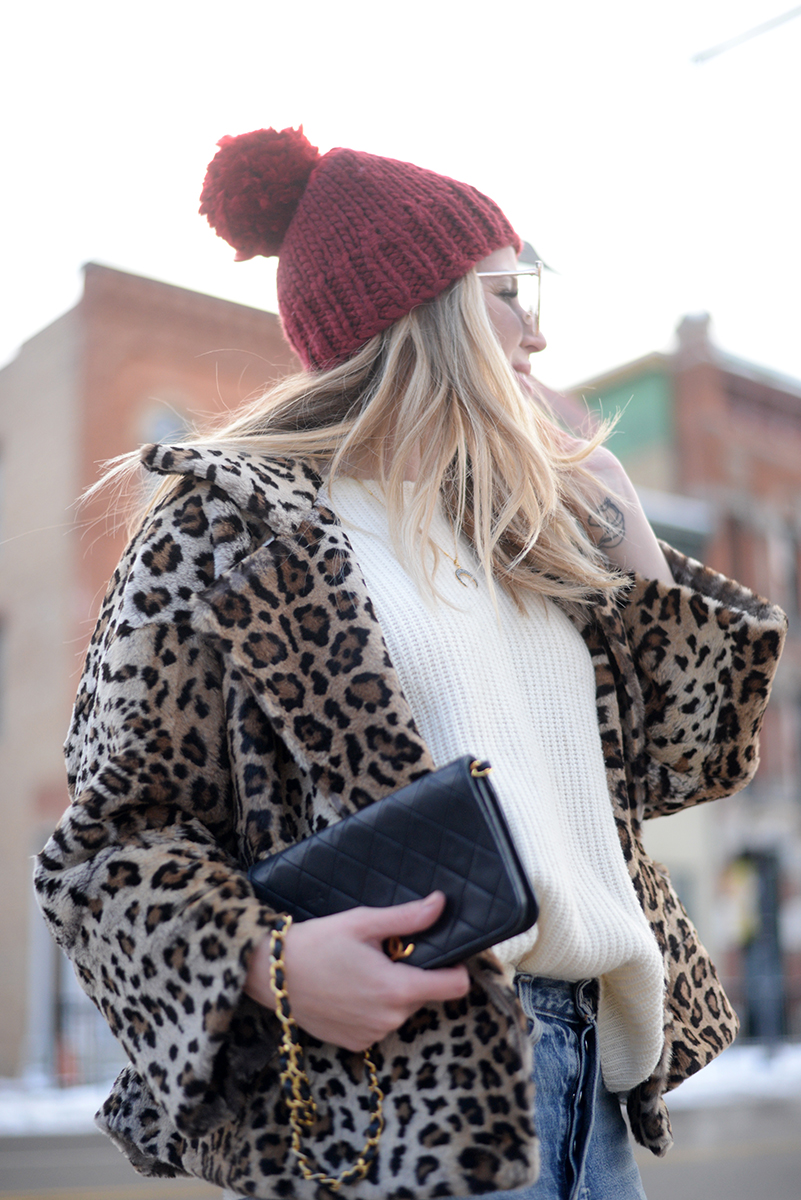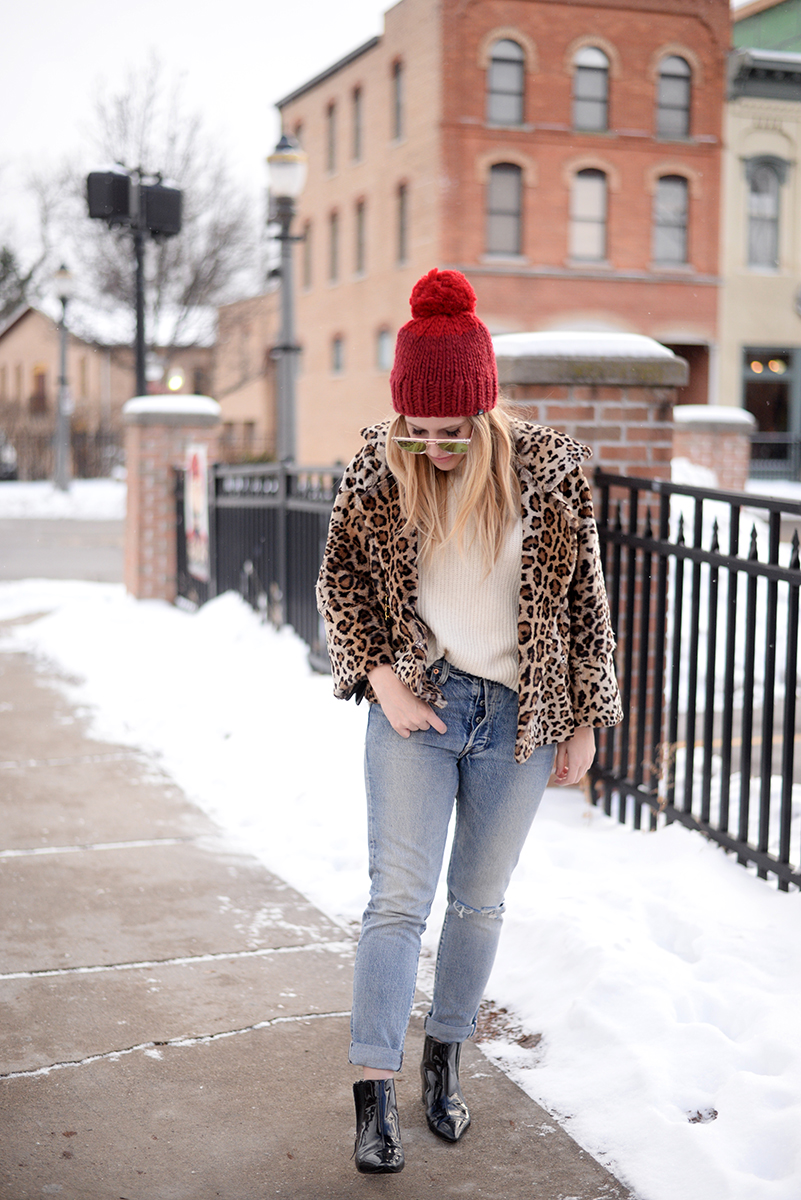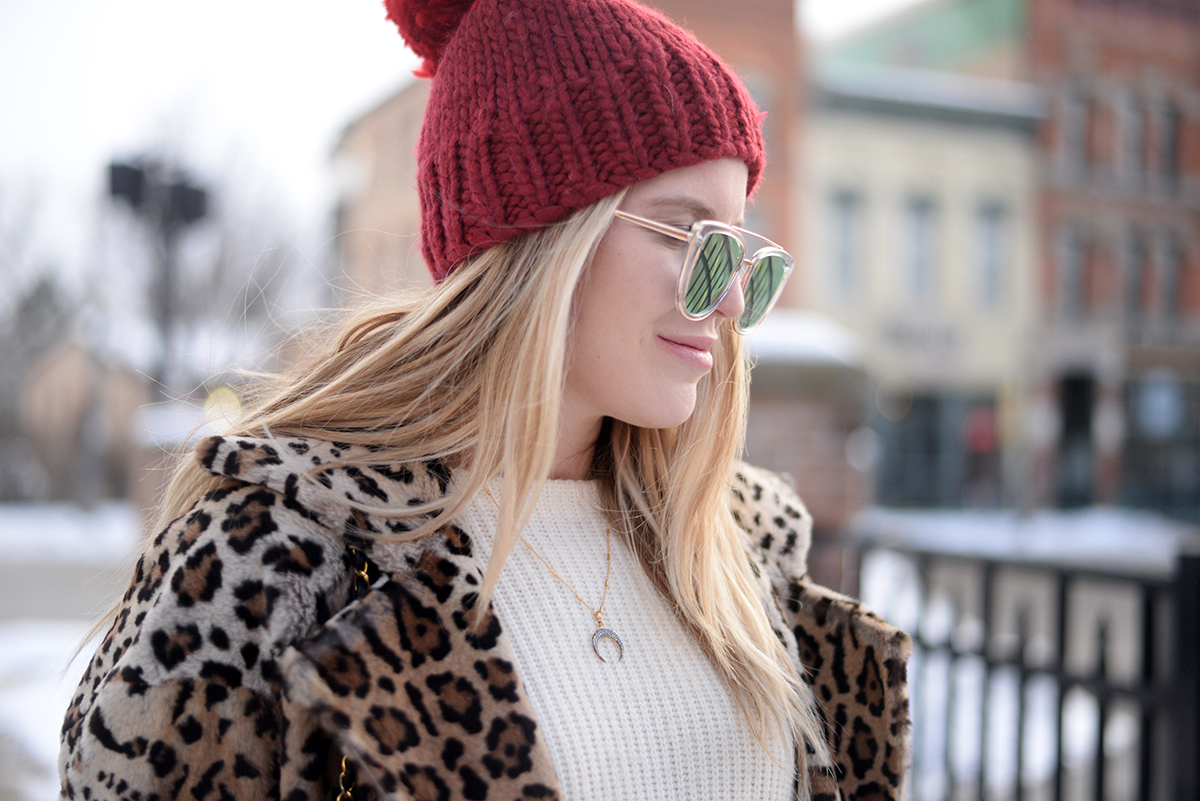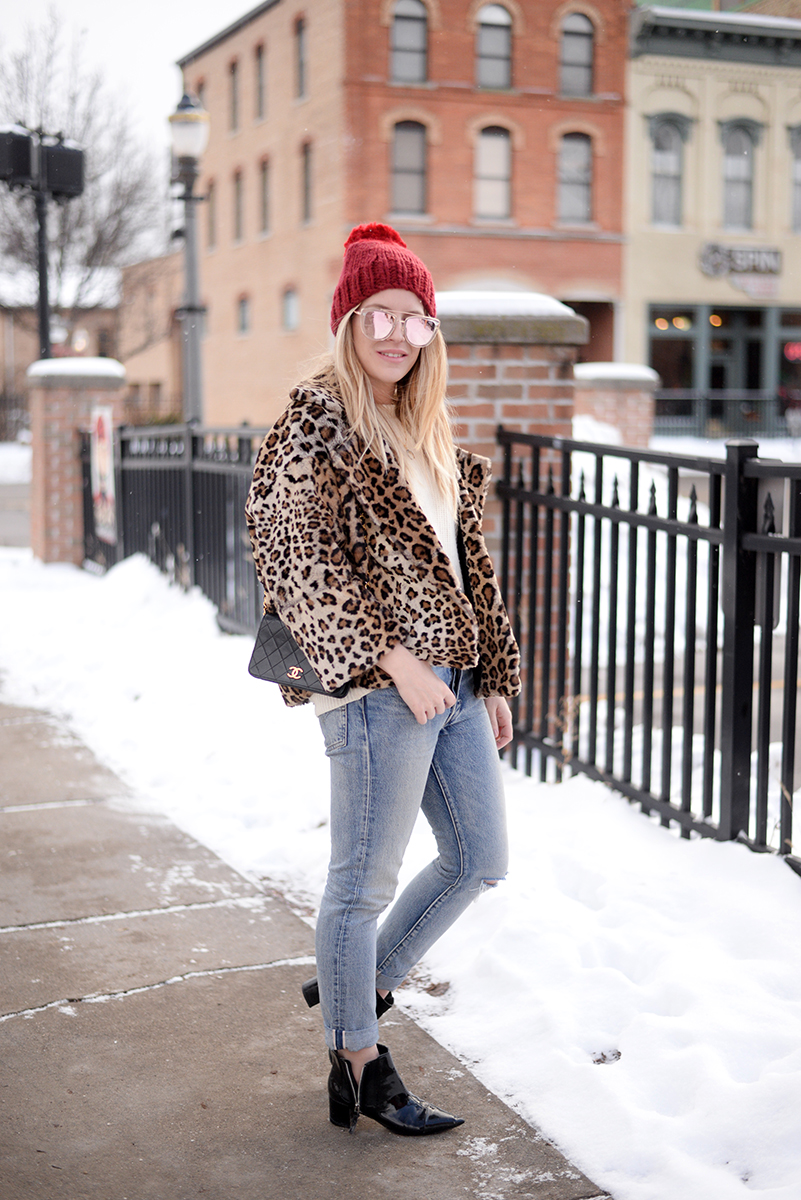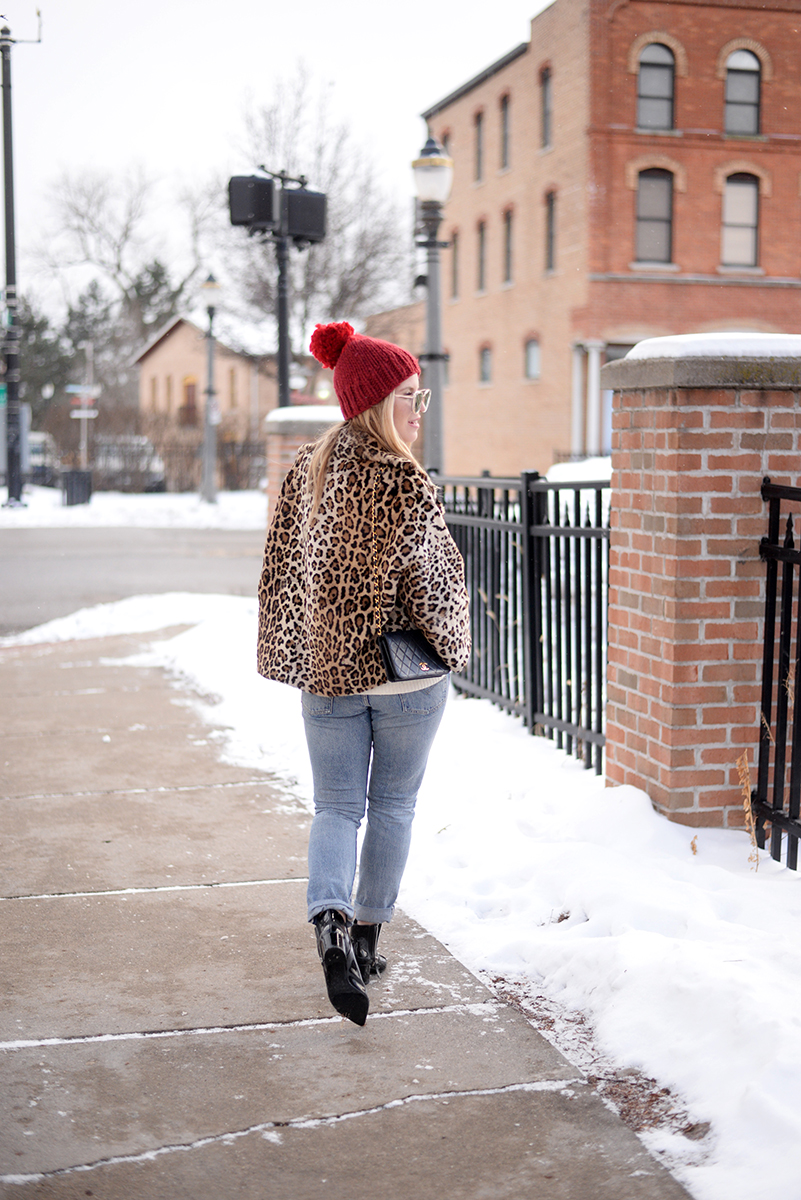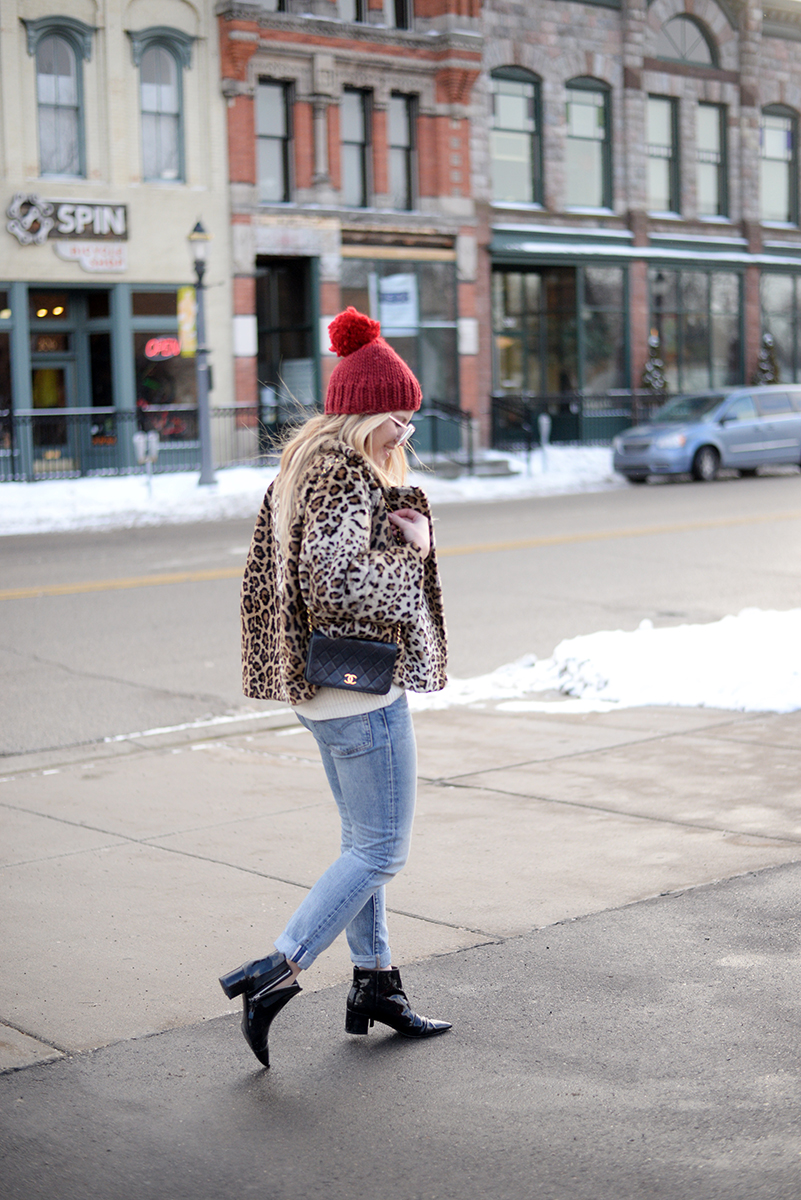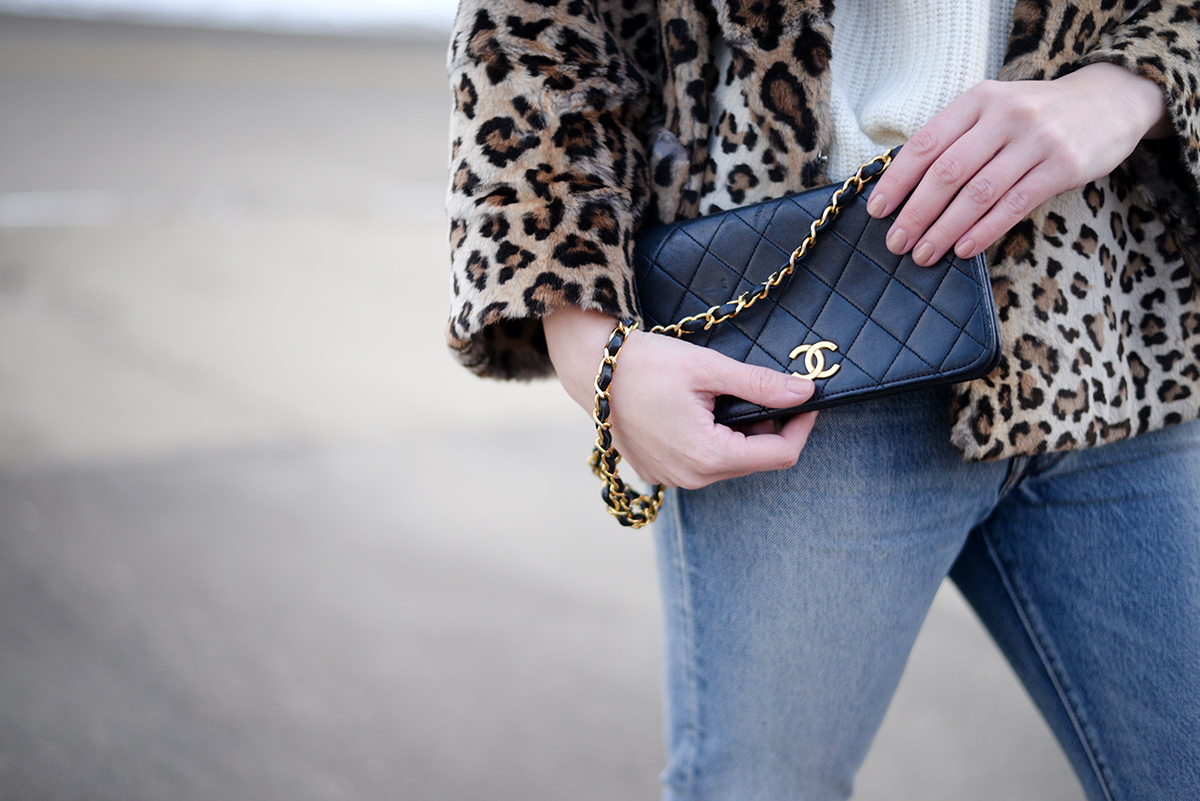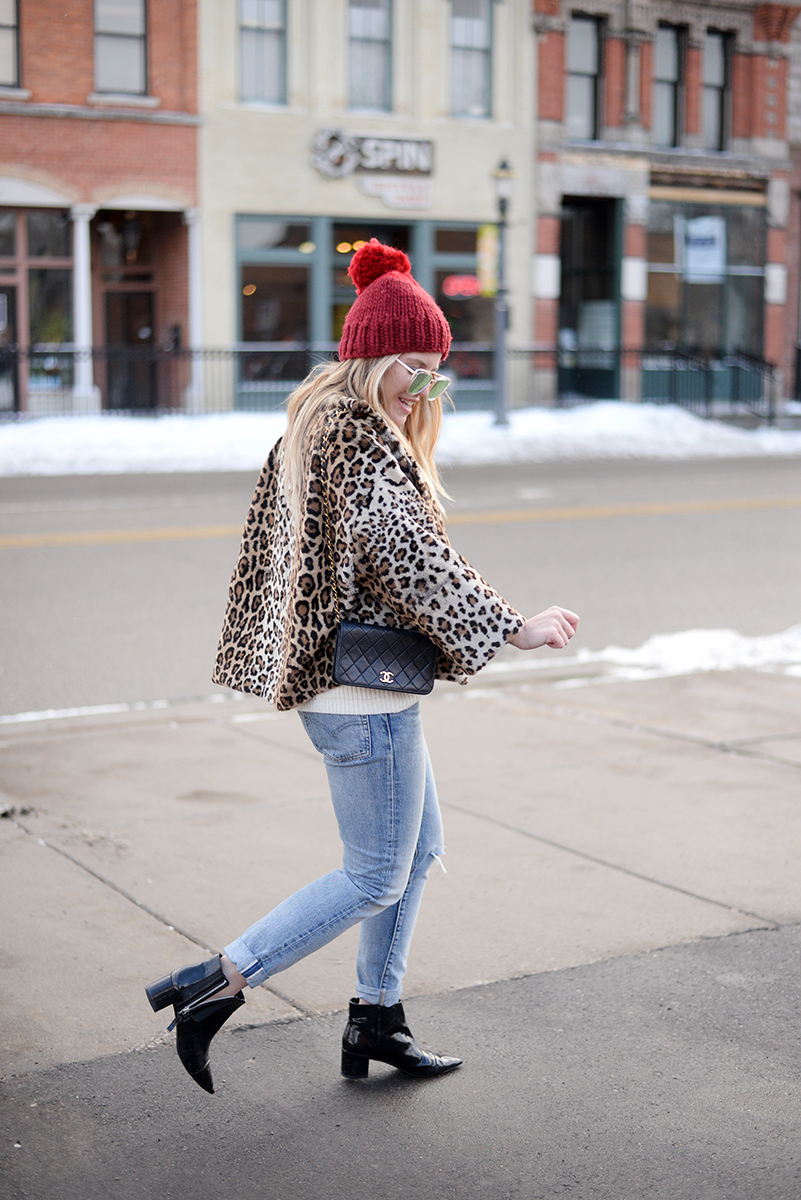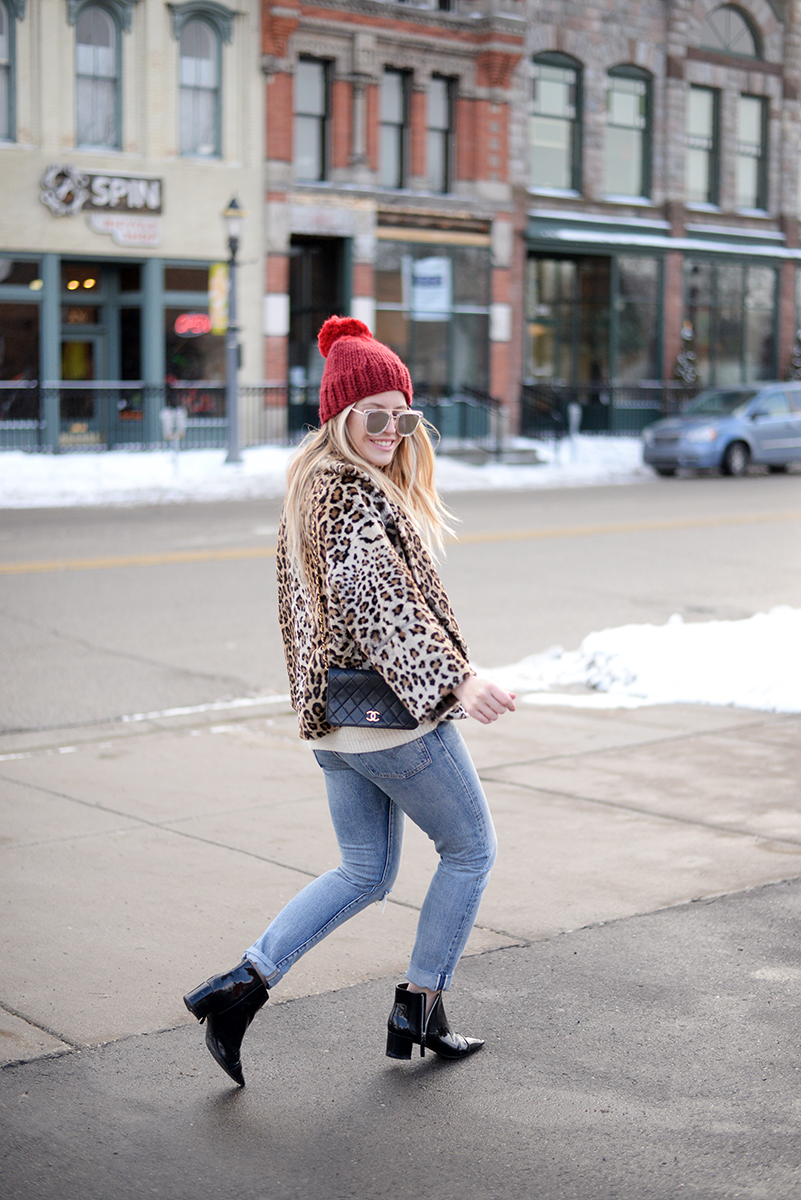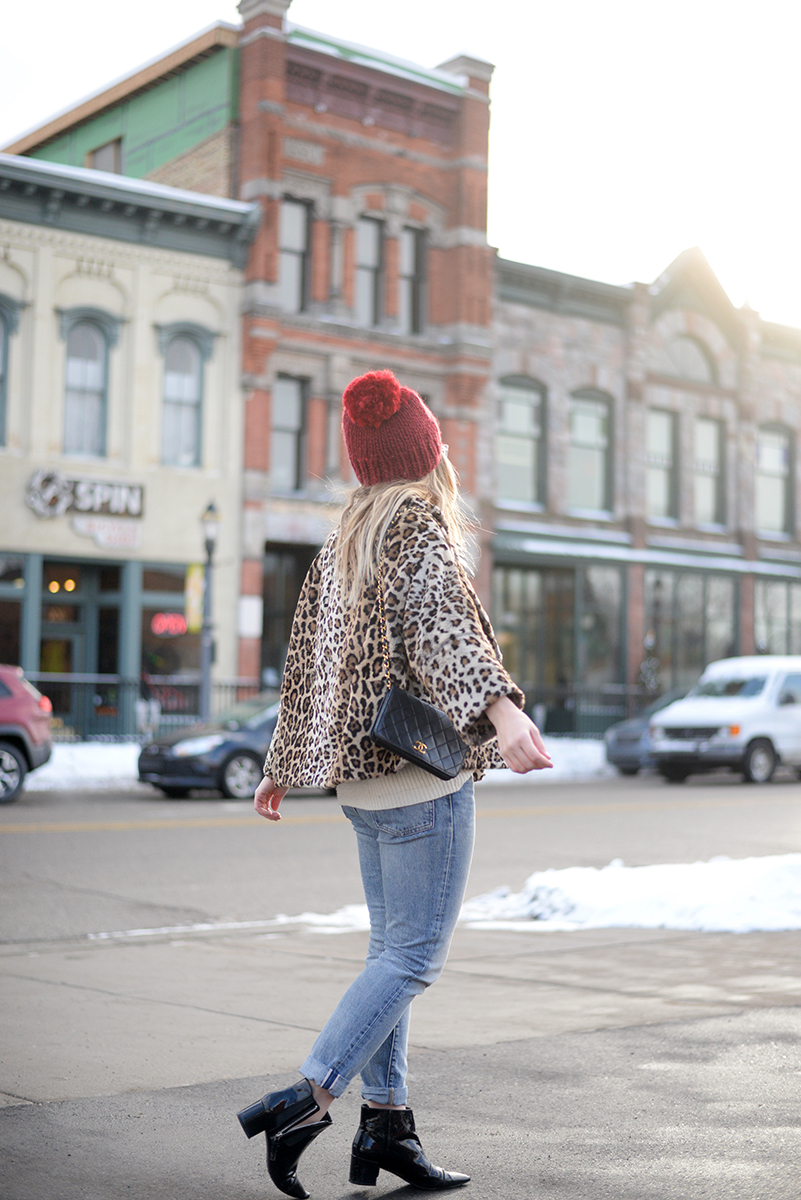 Sweater from Banana Republic | hat and Quay sunglasses from Retail Therapy | necklace by Stella and Dot x Rebecca Minkoff | boots by Nine West | vintage Chanel bag | vintage leopard coat by Dries Van Noten from Bella Furs
Photography by Brooke Cummings