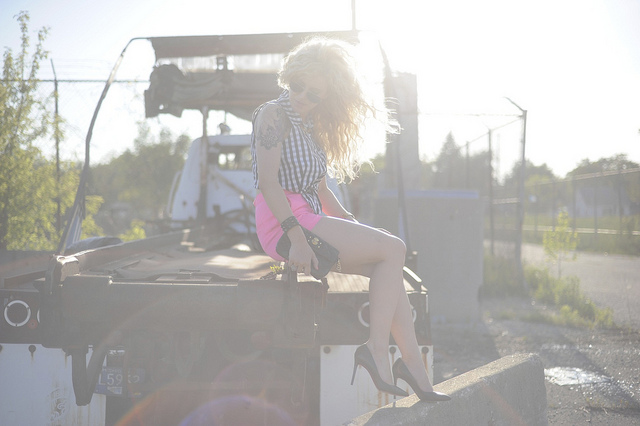 Blonde Bedhead is a style diary, sharing my personal style, fashion inspiration, hair and beauty favorites along with stories and photos of James, my Cavalier King Charles Spaniel and puppy life partner.
I started Blonde Bedhead in January 2010, just two years fresh out of Michigan State University. As a creative introvert, it seemed like the perfect balance to share my photography, style "risks" and personal stories. I've realized I've always put too much weight into what people thought of me, especially in jobs, internships and now career. My identity was tied up with what a few people in my professional world thought of me and this blog has served as a place to remind me I'm more than what I am 9-5 p.m.
I still work in public relations, starting in government with blips in an ad agency, healthcare and retail and have combined the experiences with these different industries and skills to work with mostly education and healthcare clients at a public relations firm in Lansing, Michigan.
While public relations has served as my primary career, I've been photographing subjects ranging from weddings to family sessions since 2009 and still incorporate photography wherever I can at the PR firm, weekly with my blog and other fun projects. I also freelance for social media/pr/photography work with small businesses that include retail stores, salons, fitness studios and others who make smaller communities thrive–which is where my passion lies.
Each day is different for me (and will get even more different!) as I'm soon going to be a homeowner! This blog has evolved so much over the years and can't wait to see how it continues to grow, and expect more home posts!
Need to contact me? My email is kerbuski@gmail.com.