Different variations of this look: maxi skirt, leather jacket and hat have been my "winter" staples so far this month and I think this is my favorite version. There hasn't been snow and I'm not complaining, I can continue to weary breezy skirts and cropped moto jackets. I wore this for a day of shopping and a chorizo taco dinner with my friend Erin in the Detroit area last Friday.
I've recently figured out how easy it is for stylists to use a blowdryer and a round brush to straighten in my hair in about 30 minutes and so you may see me with straight hair more often. Or not. I don't have much patience even for that, but it's nice to have the option, especially in the winter when the weather is dry and my hair won't be subject to as much fuzziness.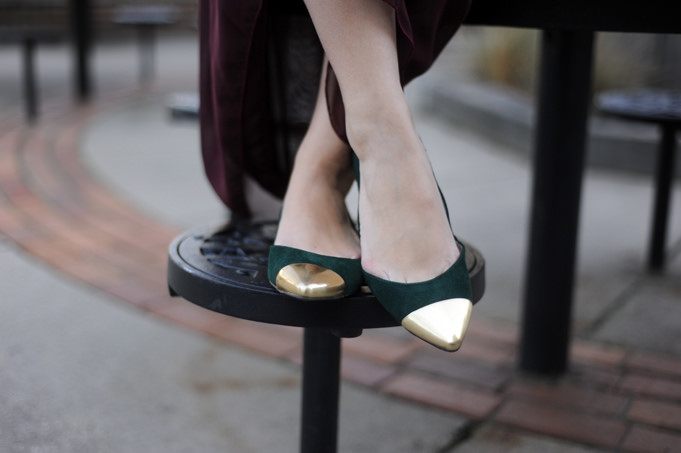 I just realized after looking at the photos that the skirt is a bit see through. Mental note: get a slip.