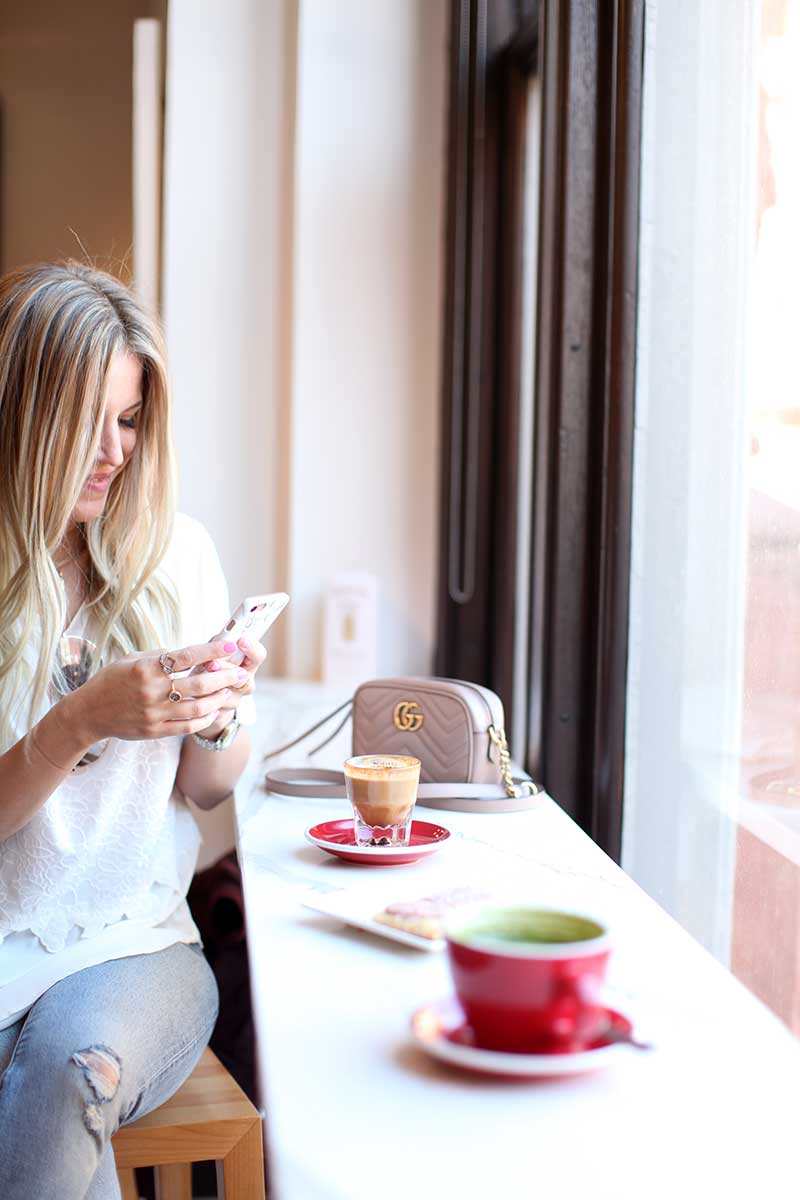 Grand Rapids Lady Date
I made a quick trip to Grand Rapids last weekend to meet up with my long lost friend Sam of Samantha Elizabeth who moved back to the U.P. last summer. She was in town for a wedding and so I hauled ass to Grand Rapids to see her and meet her sweet baby Rowan for the first time.
We made a stop at Ferris Coffee, just across the street from her hotel which is blogger heaven with its natural light and marble finishes, shopped at Rebel Reclaimed and ate walking tacos at Donkey Taqueria. It was the kind of friend therapy I needed to de-stress and be able to vent, share and laugh with a friend who can relate and understand. We both blog, work in public relations and laugh about farts and inappropriate shit, my kindred spirit.
Weekend Style
If you haven't noticed, I've been on a white blouse kick. I'm personally challenging myself to see how long I can wear white before I stain something and surprisingly, I've kept all these tops relatively stain-free. It was chilly AF that morning, so I tossed on a purple suede bomber jacket and I broke in these new oxford platforms. Also notice the new hair? More blonde and more ashy, just like I like it, thanks to Michelle at the Standard!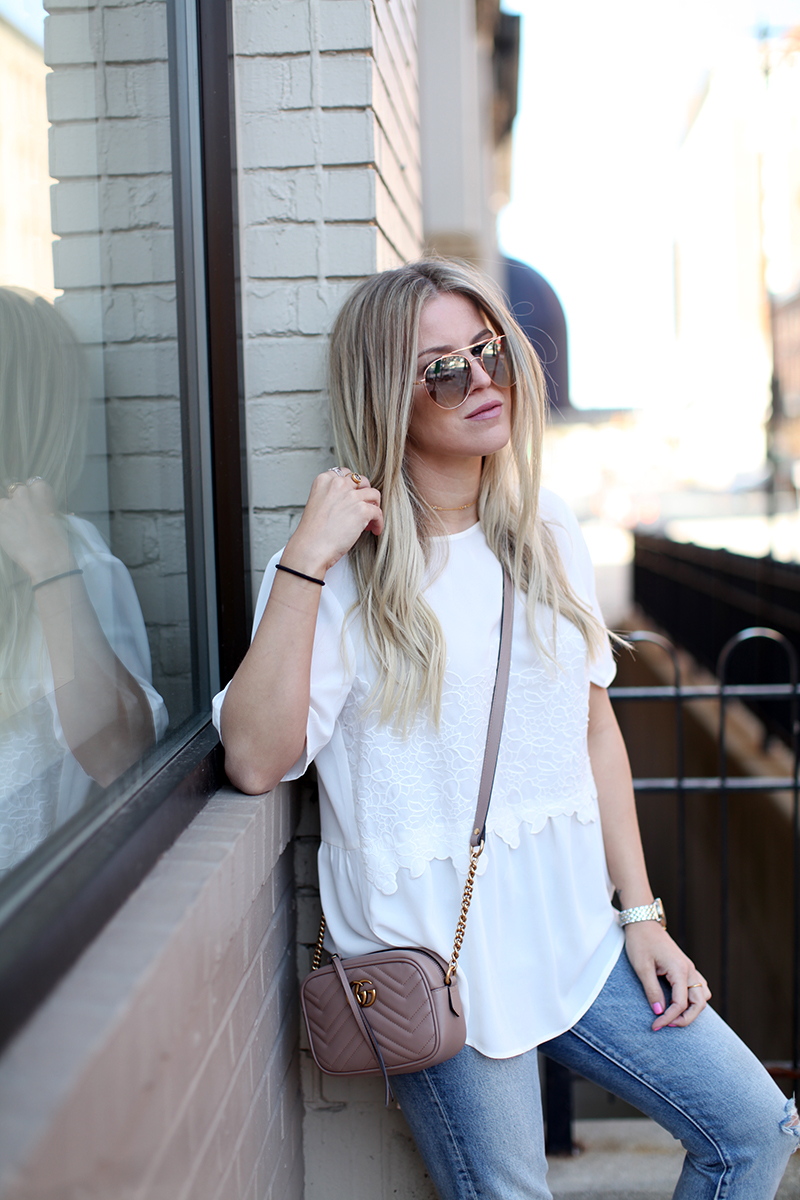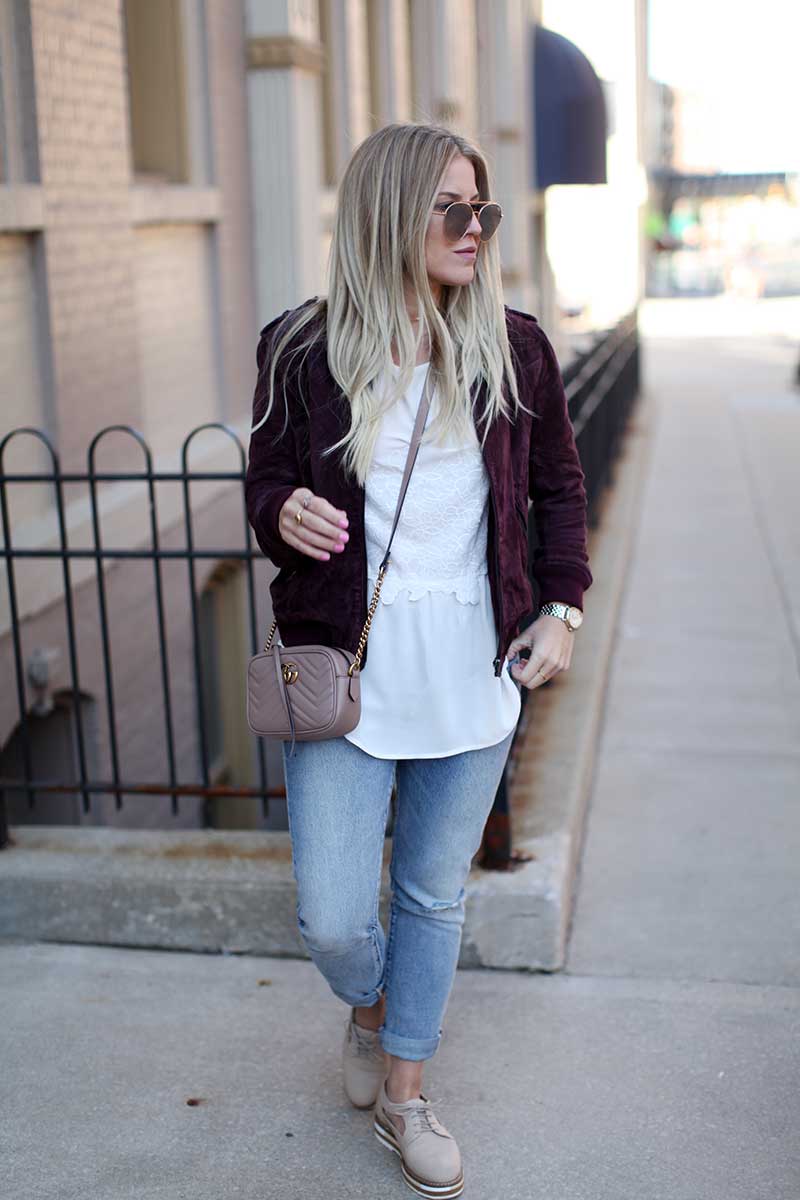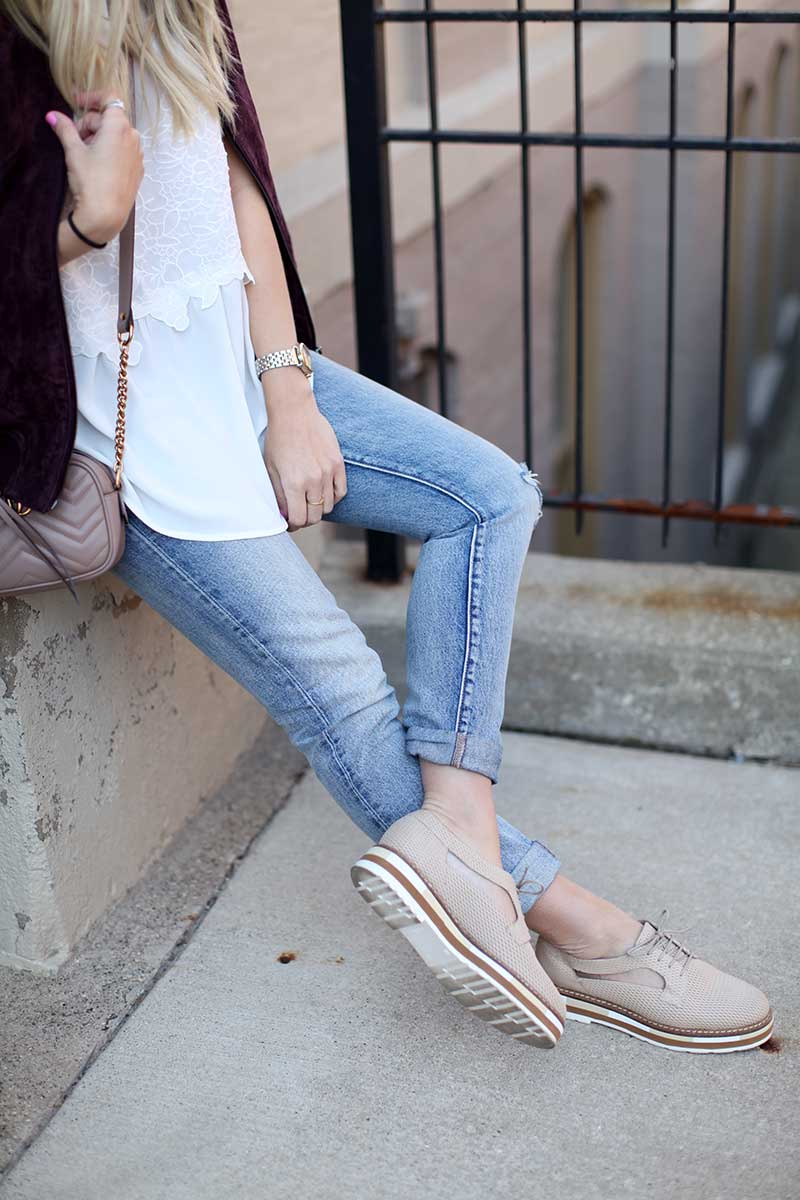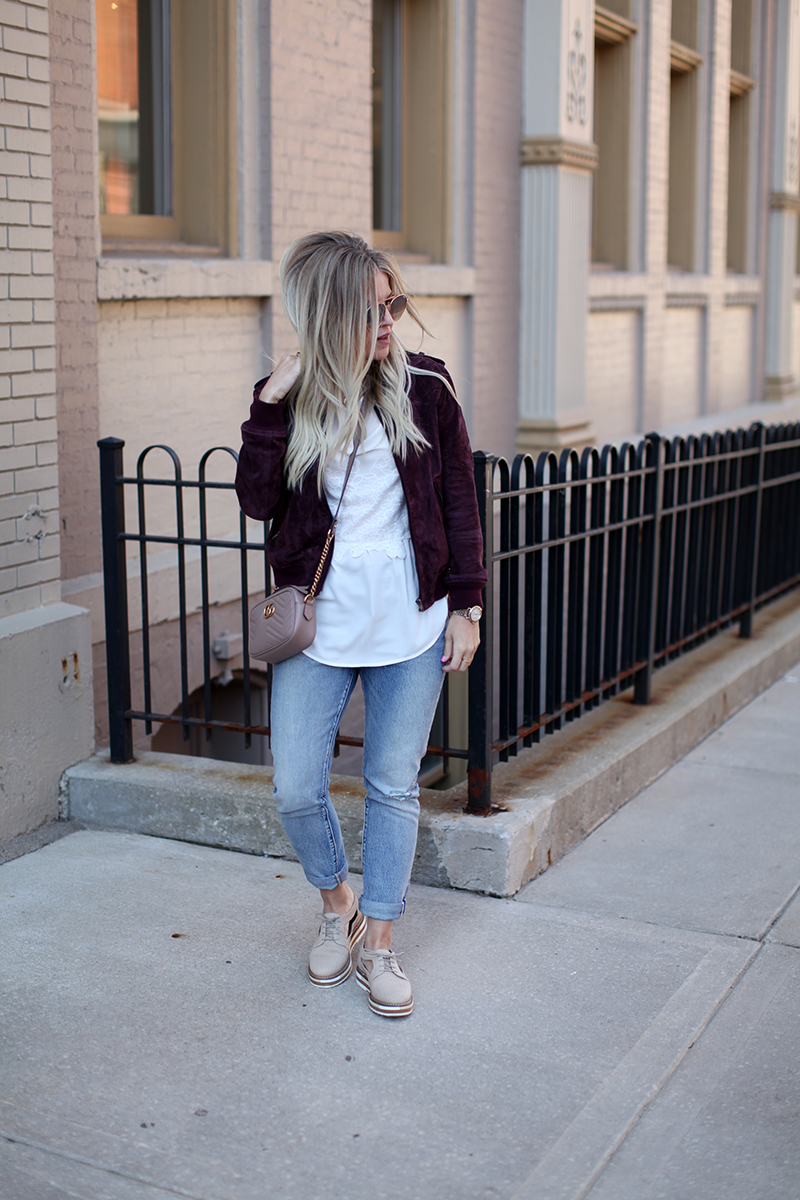 [
Brody Sand Textured Leather Oxford
c/o
Summit by White Mountain
, jeans by Levi's, top from Anne Taylor Loft outlet, bag by Gucci, Quay sunglasses from Retail Therapy, bomber jacket from Nordstrom]
Photos by Samantha Elizabeth