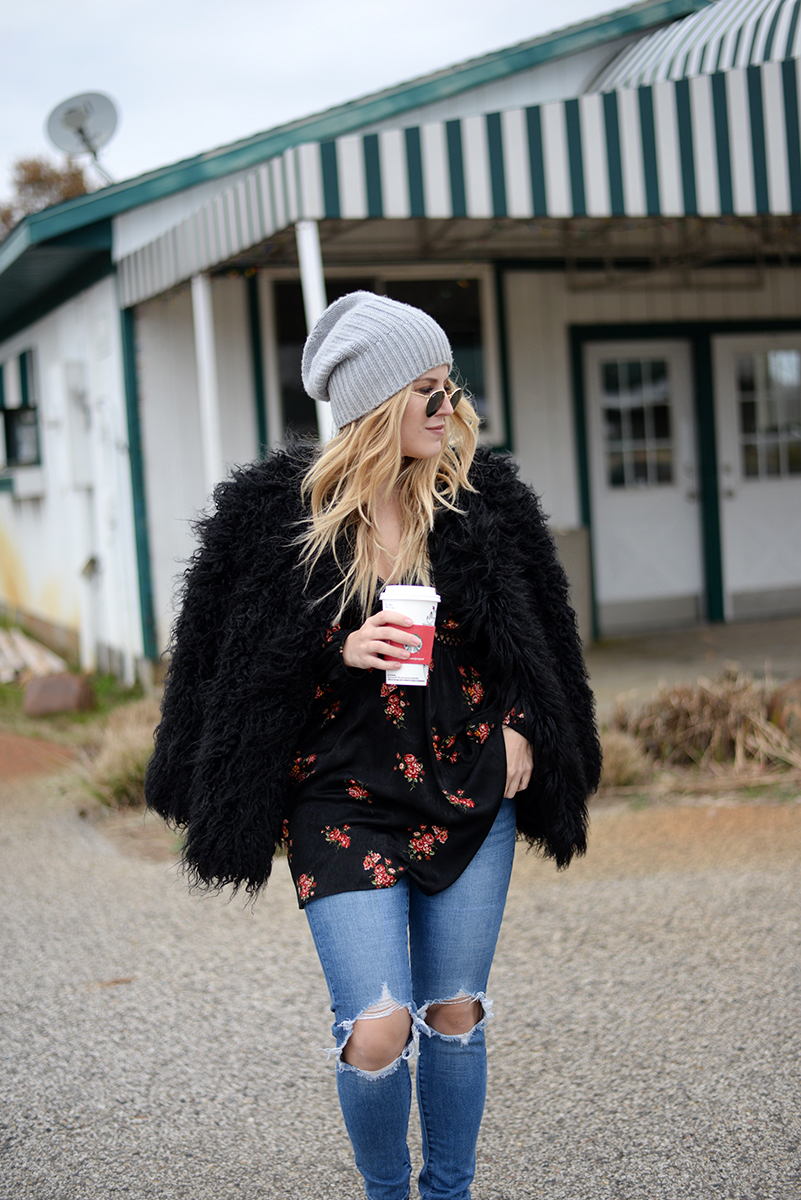 The Winter Coat of My Dreams
I have a slight obsession with coats and jackets, I guess it's the way I cope with Michigan winters that last half a year. To my surprise, there was still one major gap in my closet: A fuzzy statement coat in black.
I was darting through a shopping mall in Grand Rapids a few weeks back looking for some new, cozy pajamas and on my way out, I spotted this coat. It must be noted that it's also available in cream and mint.
Celeste from Retail Therapy saw me wearing the coat and she ran to H&M the next day and snagged the mint color version. She wore it to a meeting with me and it looked so good on her and expensive. Now I want it in mint too.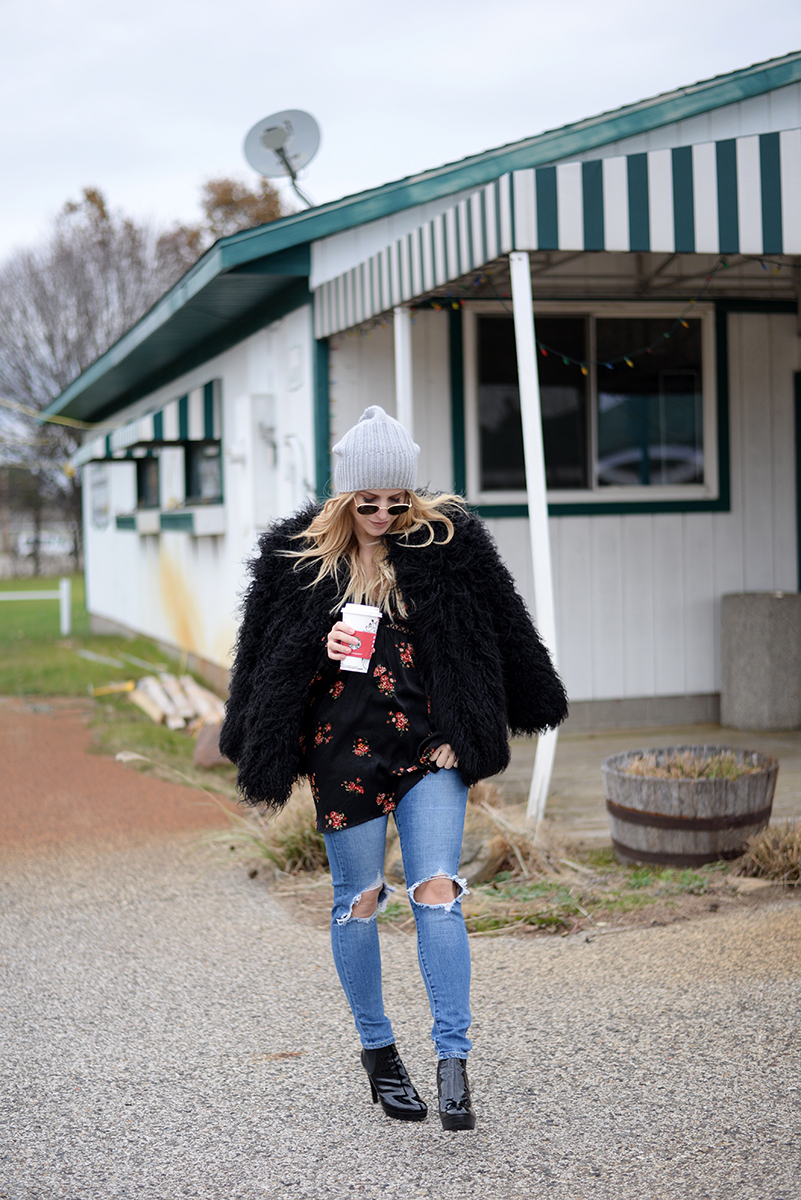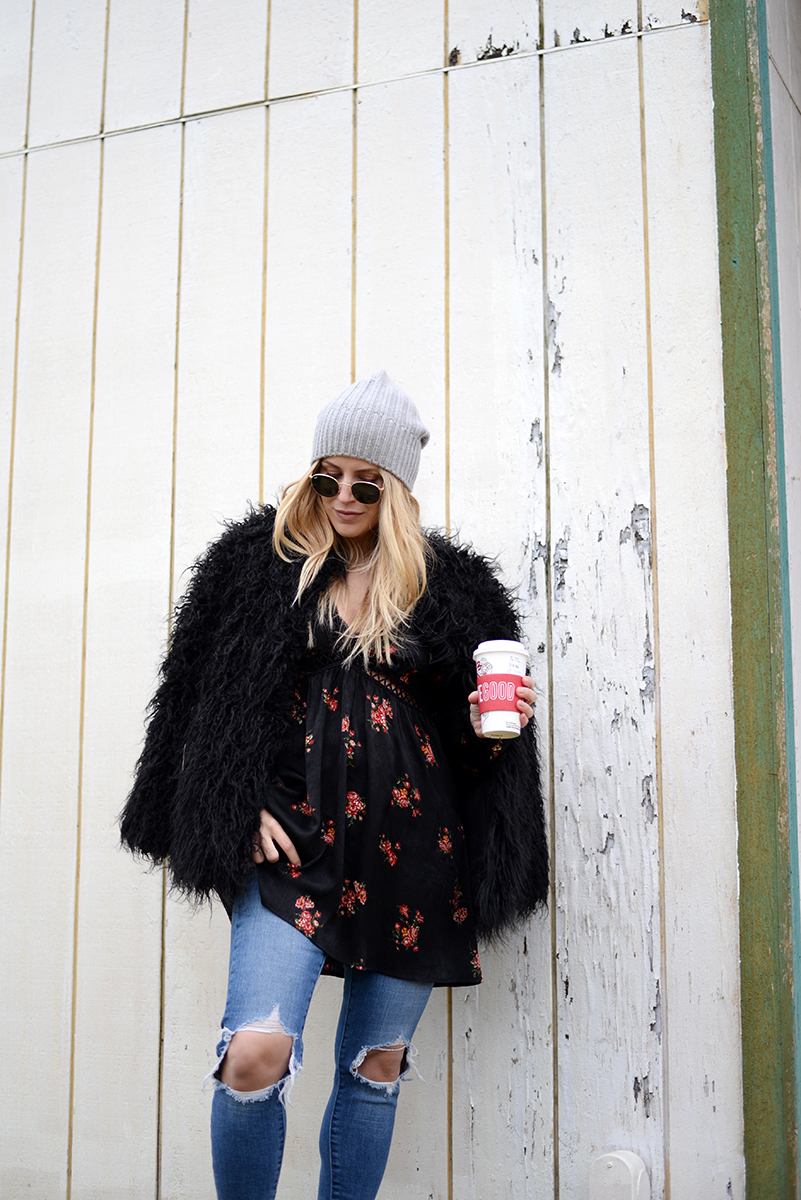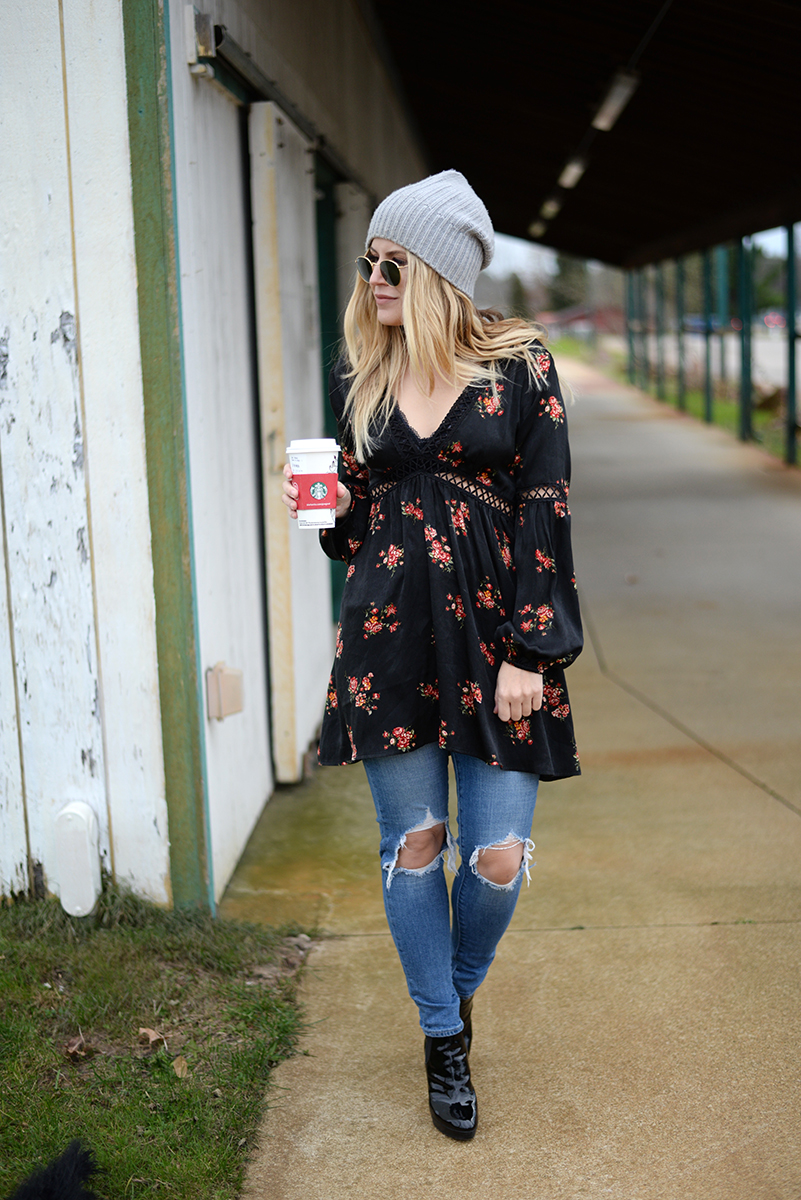 The coat goes well with almost anything and I loved layering it on top of this floral tunic with a few peek-a-boos of skin. It was a fun little look to sport for some light holiday shopping and for my first peppermint mocha of the season.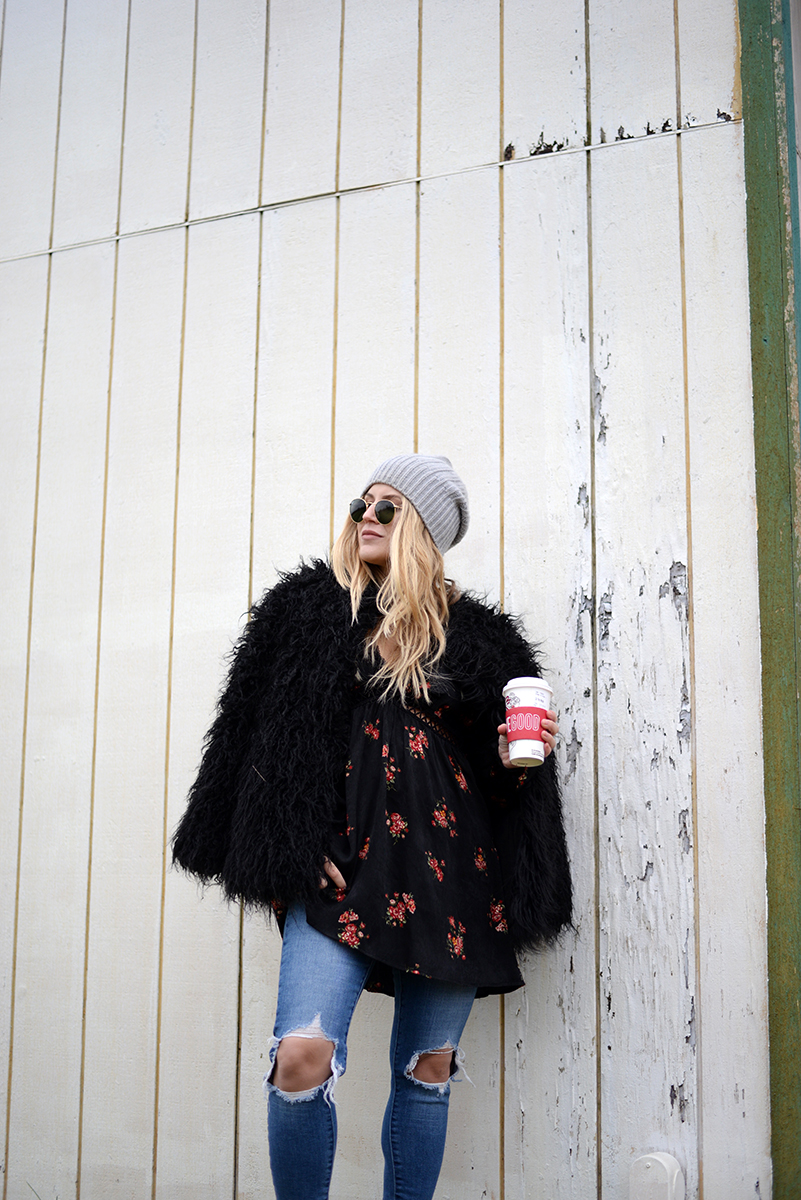 Silky dress c/o En Creme | Coat from H&M | ripped jeans by Levi's (only $88) | boots by Stuart Weitzman | hat from Gap | Rayban sunglasses c/o Wikibuy